It has been a while seen I posted last time. After I finished
my Grey Knight army
I was enqurage to make a tutorial for my bases.
One month ago we played a local tornument, finished in the midle of the feild with my GK's. The ydid a good job out there. For that tournument I made two objective markers in the same way as the other bases.
So here comes my quick guide to Gothic style stone floor bases:
1. Take a base offcorse
2. Cut 1x1cm 0.5mm plasticard pices
3. Glue them onto the base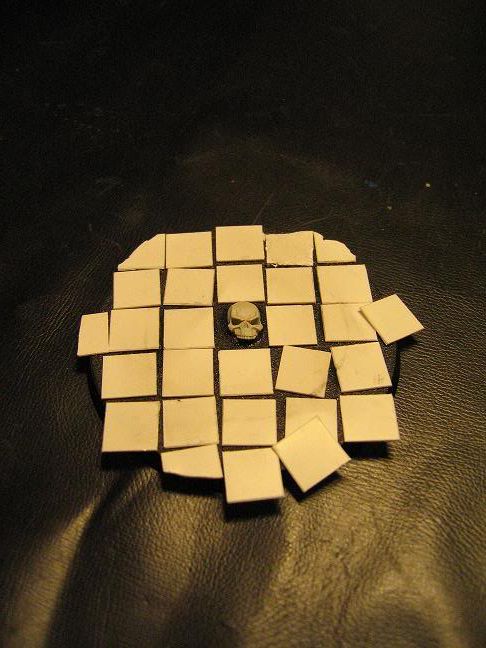 4. Work with a knife to get nice edges and and the right stone feeling, maybe add some sand also
5. Give it a basecoat and add some thick gloss varnish to give it more structure
6. A layer of codex grey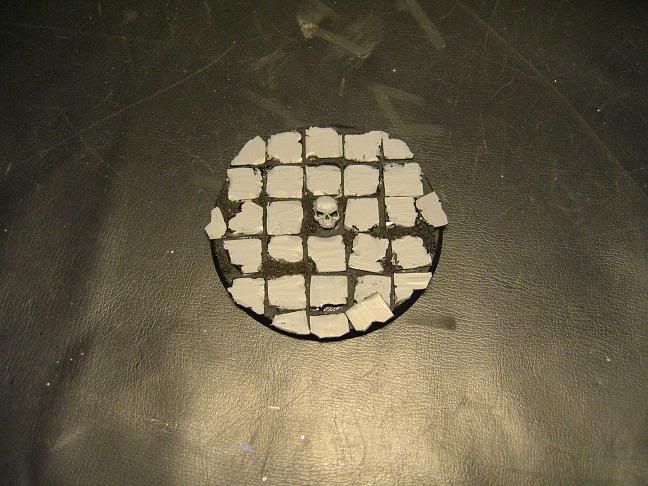 7. A bath in black inc
8. Dry brusch codex grey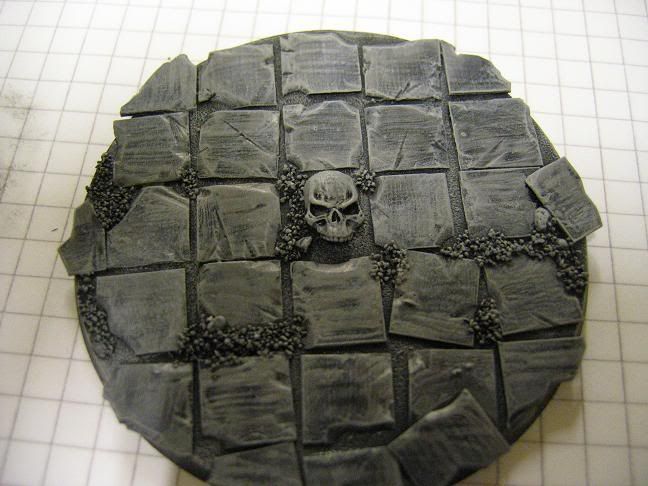 9. Dry brusch ghostly grey
10. Dry brusch skull white
11. Add some static gras if you like
12. Also I add some gloss varnish to give them a nice finish but not shown here.
Enjoy