I've always thought that it was unrealistic on the gaming front that "dead" models are just removed from the table. I decided to make a couple of dead/wounded marines but got a bit carried away!!!!!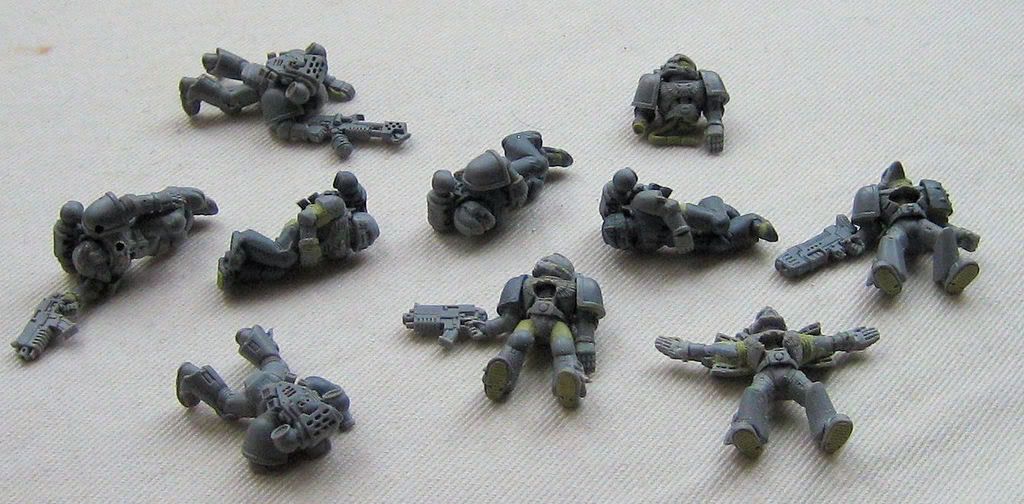 Tactical Squad 1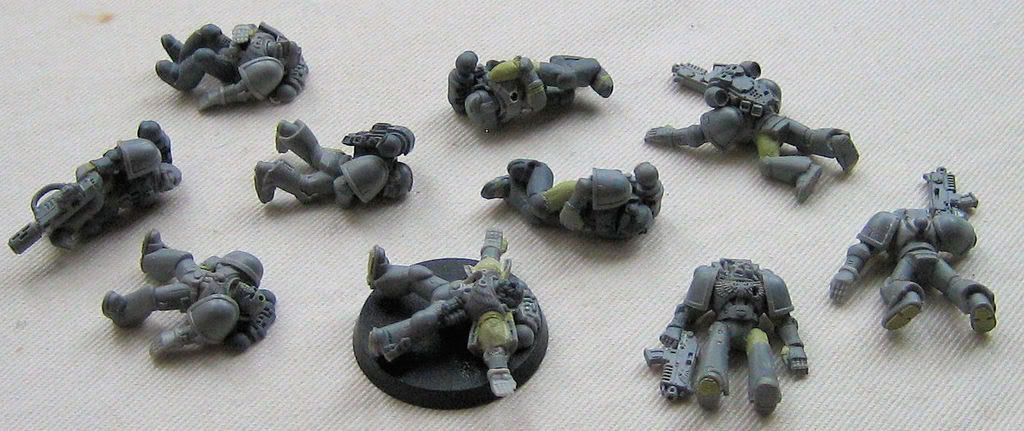 Tactical Squad 2
Assault Squad
Devastator Squad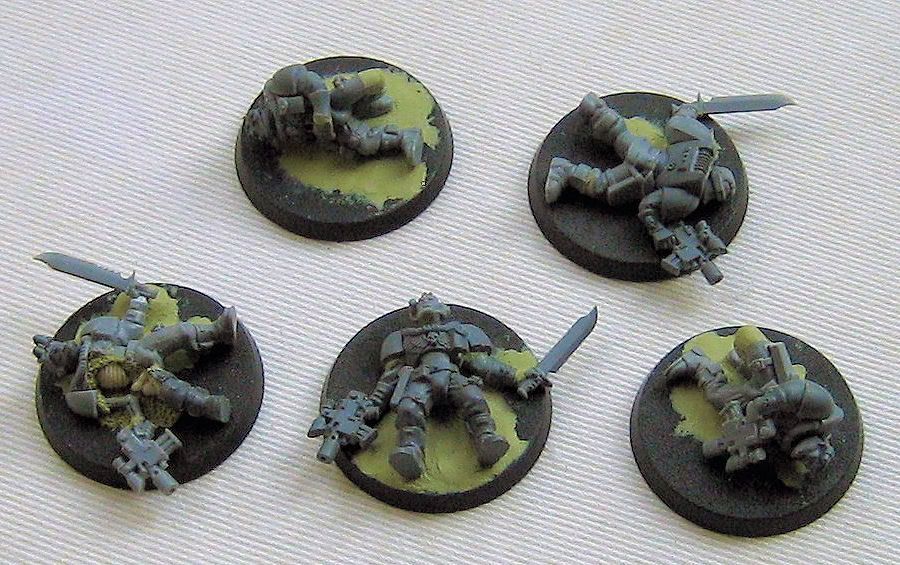 Scout Squad
This "little" project took a long time to produce. All models have parts shaved off to ensure they lie flat on their bases and lots of milliput was used. Some backpacks and shoulder pads have been left off for ease of painting.
My usual base would be a simple green flock, but as I did these when Cities of Death came out, I'm considering a more urban, rubble strewn basing policy.
Please can I have your thoughts.