Hi all!
I was looking for a cheap way to make sonic blasters and blastmasters for my noise marine squad, and I started experimenting with bits and pieces I had lying around. Below is the finished result and a tutorial on how you can make your own good looking and cheap sonic blasters.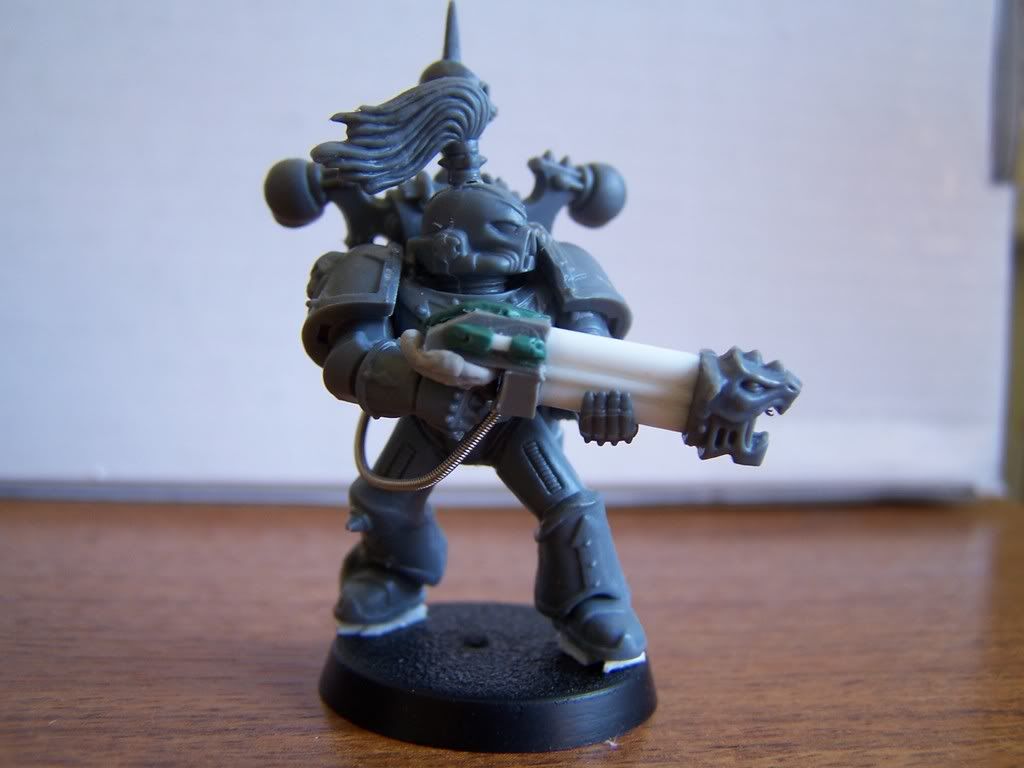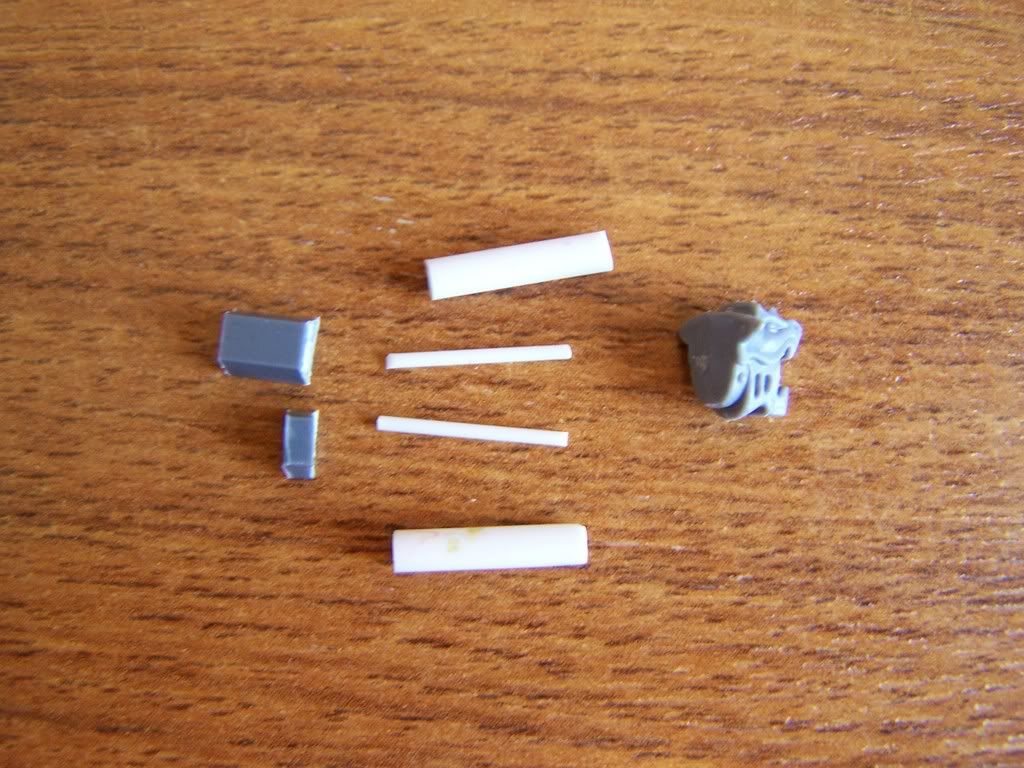 The Things You Will Need
1 gun-barrel head(small) from the chaos vehicle sprue
2 half inch long pieces of plastic-pipe(2mls thick)
2 half inch long pieces of thin plastic-rod(half a ml thick)
1 larger piece of sprue
1 smaller piece of sprue
Take your larger piece of sprue and cut it as shown above, so that it has an angled edge.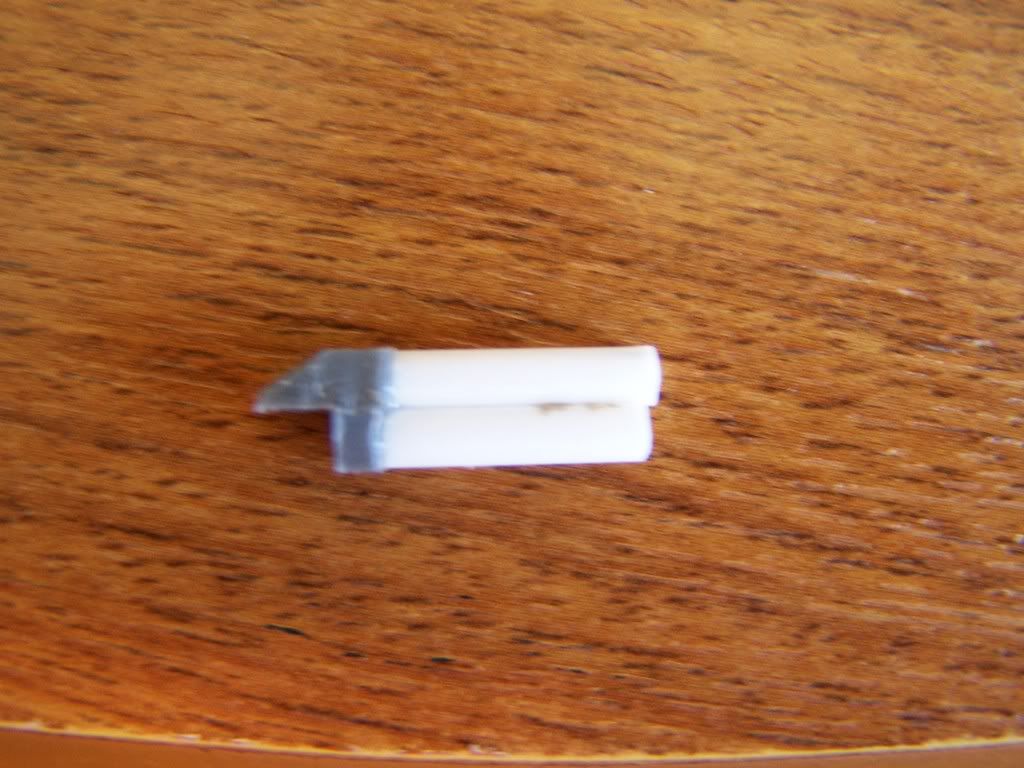 Now attach the smaller piece to the bottom of the larger piece, and attach the pastic-tubing
Then, glue the pastic-rod into the impression between the two pieces of plastic pipe, and glue on the gun-barrel head.
I then detailed the gun by adding a chaos star-point on top out of green-stuff and a small tube on the side out of plastic-rod and green-stuff.
Then just drill into the small piece of sprue and attach to your marine. Use a length of guitar wire as the weapons power-source, coming from behind the back-pack.
Hope this tutorial helps those who want to make cheap and good-looking sonic weapons. I should get the blast-master done soon, so hang in there people!
Edited by The Angelus Sanctus, 14 July 2009 - 11:04 AM.