So what is "Truescale"?
Over the years myself and a few other like minded individuals have pioneered a technique which has become known as "true-scale"
a process that involves making marines bigger basically.
For myself this began way back in 2002 with my White Scorpion marines seen below. Not content with regular plastics I wanted something bigger that fitted with the background materia and artworkl surrounding the Astartes. I wanted larger than life heroes.My first Truescale attempt.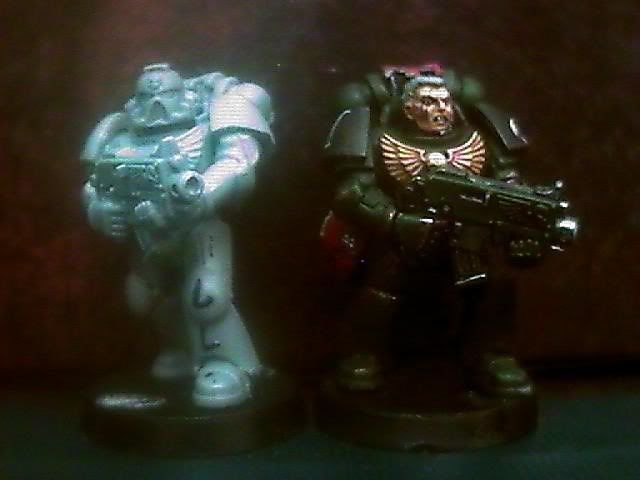 This process was later refined leading to my Pre-Heresy World Eaters and the more successful Gothic pattern marines which I created initially for a Dark Angels army and later used on my Pre-Heresy Night Lords.
None of which were ever finished except for the captain but both provided me with an invaluable insight to how to make marines look that more imposing on the tabletop. "Gothic pattern" Dark Angels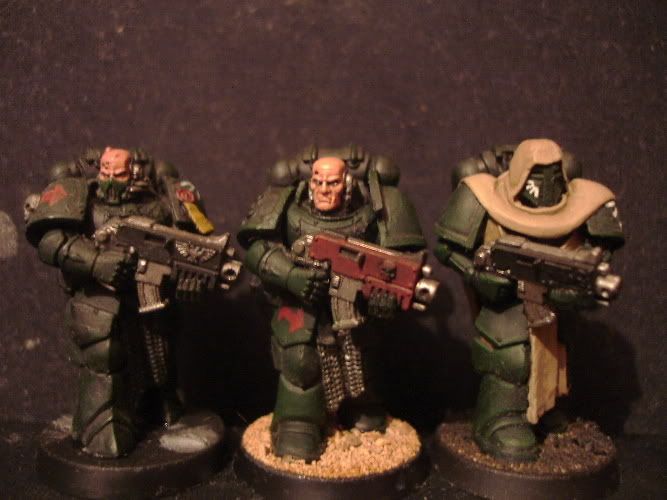 Truescale Pre-Heresy World Eaters
Truescale Adeptus Astartes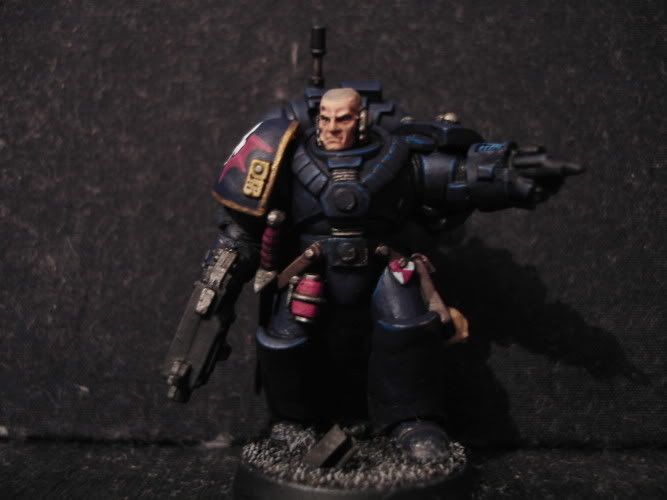 The Truescale marines that came about as a result this process lead me to create the latest incarnation that most people associate with Truescale and is an attempt to make marines that look the part of the eight foot warriors that they are. So in short they look more like the marines that you see in the likes of Dawn of War II or infamous Crimson Fist marine as seen in the fourth edition rule book.
Compared to regular human models they stand towering over the regular plastic marines and terrifying your opponents.
Over the next few updates to this tutorial I will be providing details of the my most requested tutorial to date, hopefully catering to most skill levels. After years of toying around with the concept of truescale marines this is probably the most used method for creating bigger marines in the hobby to day.
Although the process had become mostly associated with Pre-Heresy I will be demonstrating different techniques that will allow you to include these behemoths in your regular and Chaos Space Marine armies.

Part Two to follow...
Edited by Doghouse, 27 July 2011 - 11:57 PM.