This may be the first thread I ever started at the B&C. After too long a break I decided to pick up the brushes last night and
finish off my Third GT Army by painting the Campaign Badges on
. I also updated my website.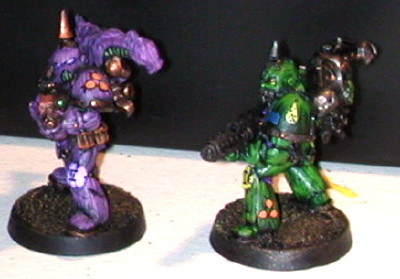 I've committed to attending
Astronomi-con Vancouver
. So some of my painting will go towards finishing the models needed for that, but most of it will go into making the Diseased Sons legal and more optimal/versitile with the new Codex. I also will be doing non-Nurgle models, even some non-CSM models but they won't be appearing on the B&C.
I can't say this will be updated super regularly, but I've got my painting table cleared off and models queued up so when they're done, I'll take a snip and post it here. I'll try to post WIP shots but I really like finished models better.
Edited by Muskie, 17 July 2011 - 02:37 AM.