hey all thought i would share a project i have been working on.
the idea is a warband led by a tzeentch sorceror to go with my hell blade in a previous post
first up is the lord himself showing his tzeentch markings and chaos runed armour he is mostly finished but still a way to go,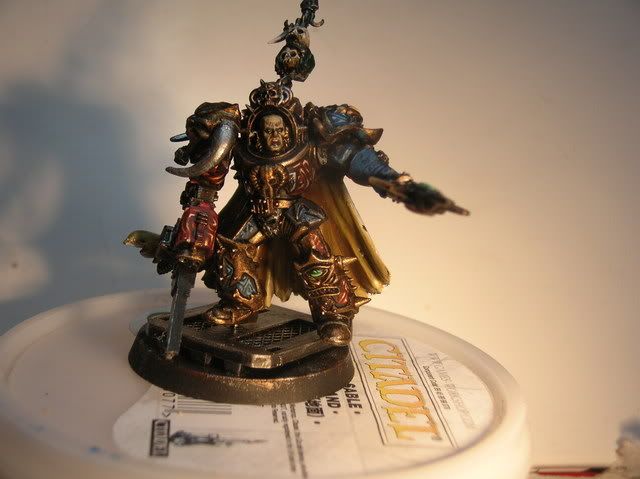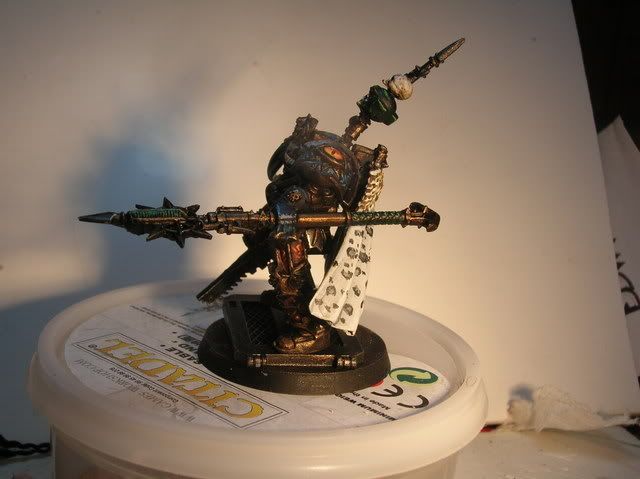 up with him is a couple of his bodyguards ,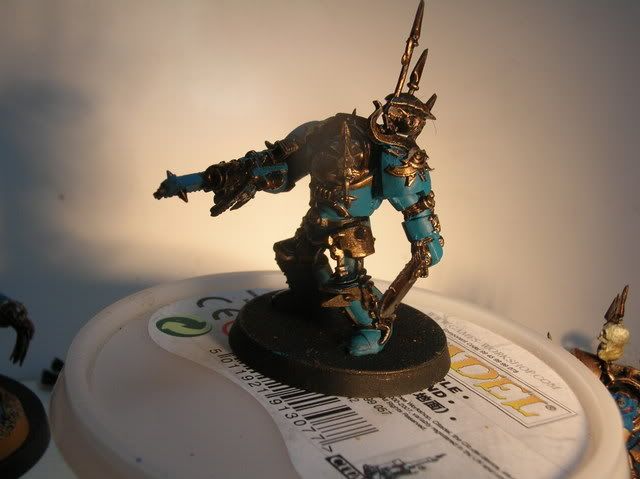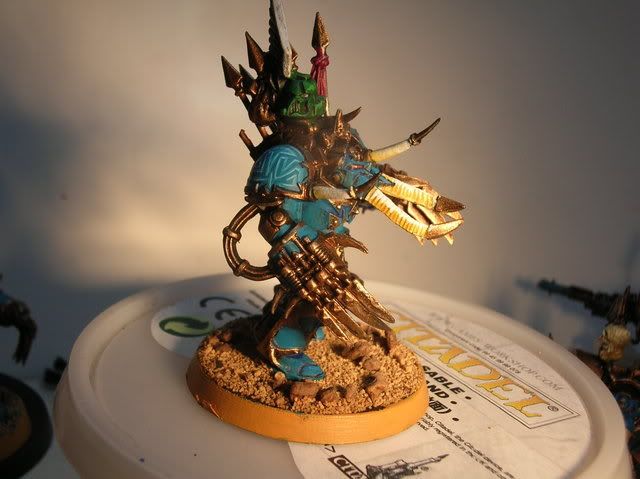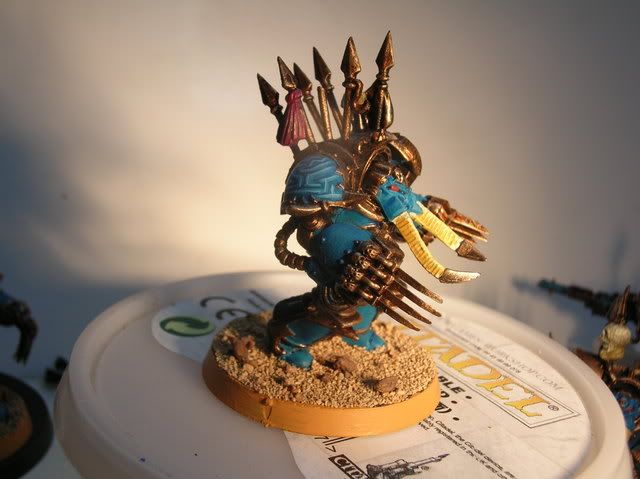 i am also halfway through their landraider .
A little now about the guy himself,Vauhl Harrak is a powerfull sorceror of unknown origin although it is speculated he was a dedicated librarian who fell in with chaos due to his lust for knowledge.he is locked in a daemonic pact with an entity which dwells in the shadows ready to protect vaul in return for a symbiotic survival on the life essence of the lords victims,He will be modelled as the GW vampire vahulf(spelling?)and has the allied support of thousand sons sorcerors and troops.
anyway more to come c and c welcome with fluff and modelling
cheers D
Edited by daemonclaw, 07 November 2014 - 10:45 PM.