Hallow Wing : Terminator Squad of the All Hallows Guard
++Required Identification... Processing data++
++Identification confirmed... Welcome Brother Gallows.++
++May Hallows and the Emperor protect. Accessing Hallow Wing data.++
The Hallow Wing, the finest soldiers of the All Hallows Guard, lead by Master of Sanctity Gallows, the Hallow Wing teleports into the most deadly areas of combat. Originally lead by Chapter Master Hallows during the Phoebe Rebellion, the Hallow Wing are the only loyal members of the original 1st Company after the rebellion. Hallows fell during the latter part of the Phoebe Rebellion to a squad of terminators who claimed to be loyal at the start of the rebellion, but they betrayed the Chapter Master and killed him during combat on the north section of Leviathan VII. The Hallow Wing honors the death of Hallows by keeping the original colors of the chapter, and they wear them with pride on the battle field.
Project: Resurrection
Project : Resurrection is going to be my continuous blog till the squad of six models, and Gallows are finished. I am hoping to finish all of them by the end of the summer. I don't want to rush these models. I want them to be my pride and joys. Anyways, here are the pictures thus far.
Gallows pre-painting.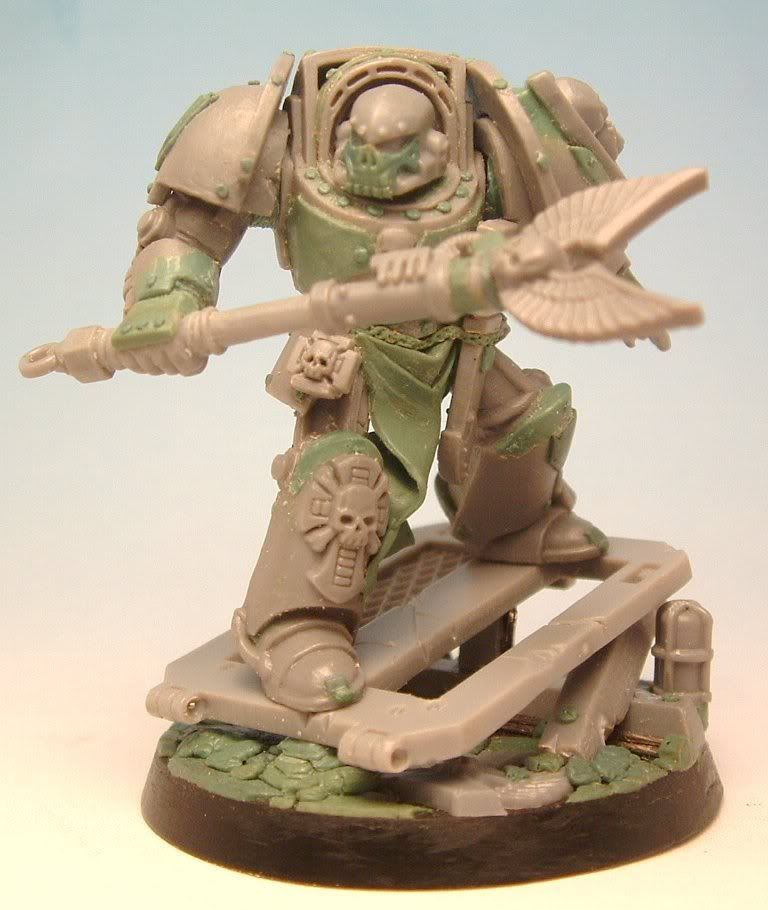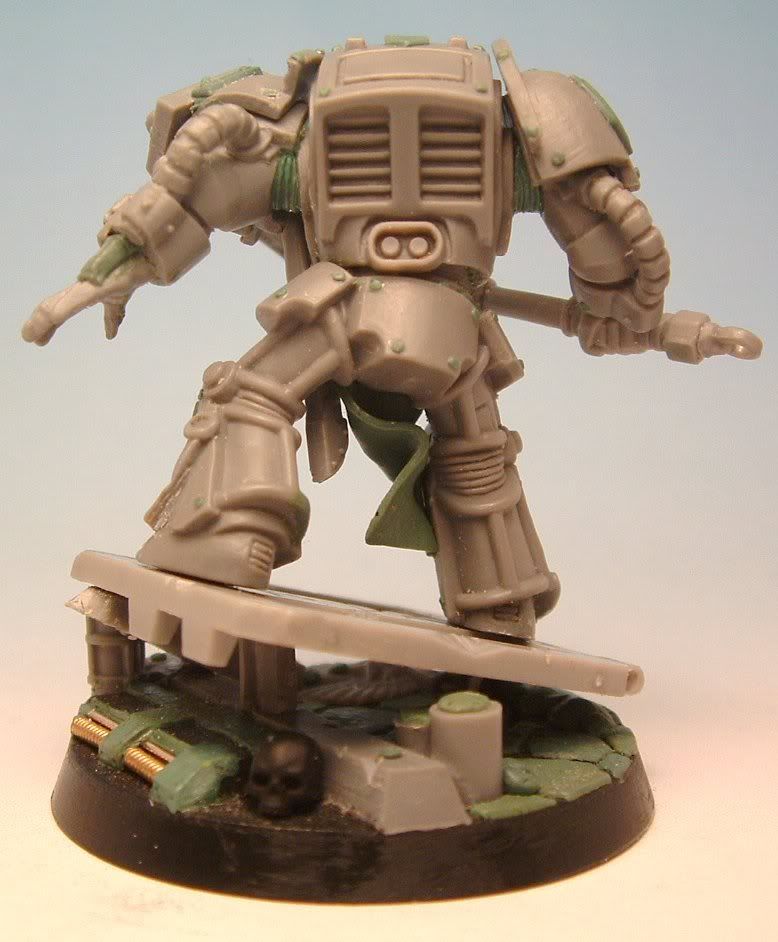 Assault Cannon Terminator WIP painting.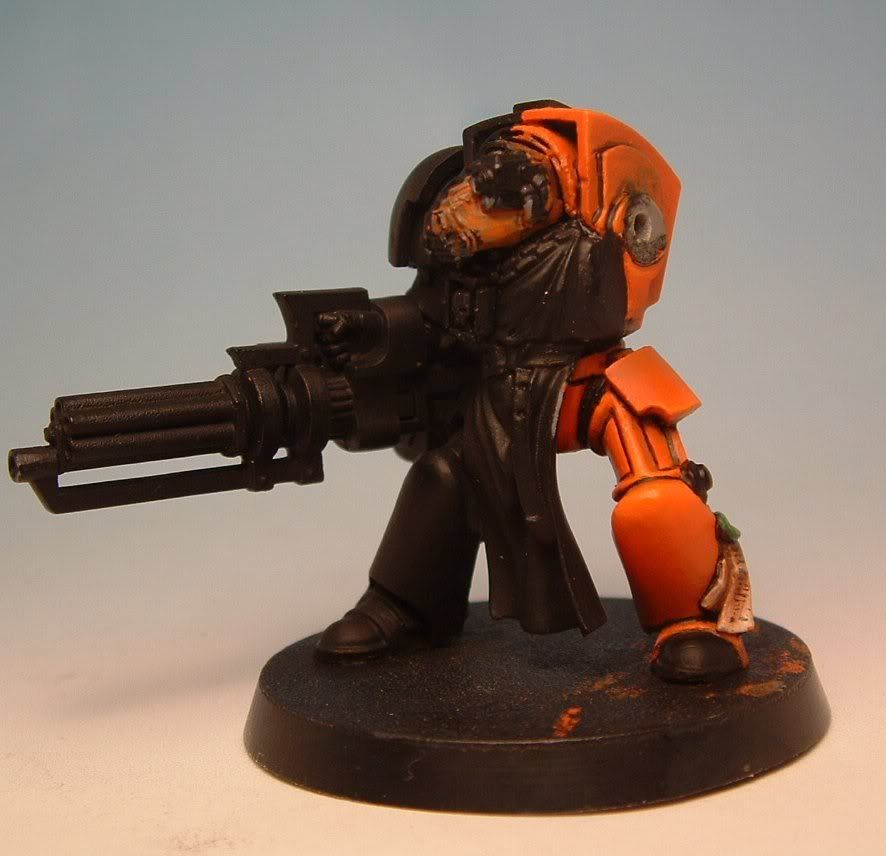 Enjoy, please follow along!
Alpha
Edited by Alpha PTP, 08 July 2008 - 04:58 AM.