What emerged from the warp when the Death Guard fleet broke out bore little resemblance to what had entered.
The gleaming white and grey armour of Imperial champions was no more, burst and shattered from the horrific bloating of infected bodies, scabbed with boils, putrescence and the filth of corruption.
Their weapons and machinery of war were now powered by the sickly sorcery of Chaos, glowing with lambent green luminescence and oozing gangrenous pus.
The name Death Guard itself would pass into secondary use, as the walking pestilence-carriers became a terrifying sight across the Imperium.
To their victims, to their erstwhile allies, even to themselves, they had become the Plague Marines.
Here is the first the Banner Bearer for the Squad
And now some troops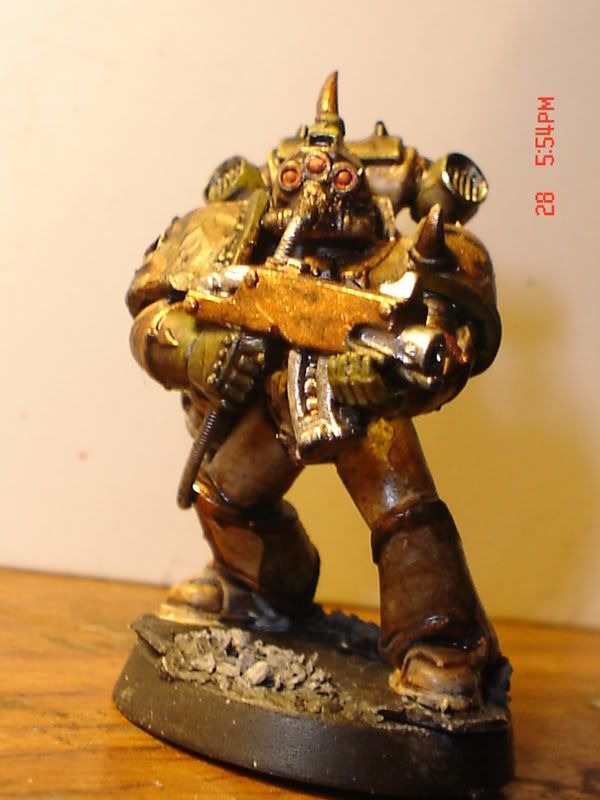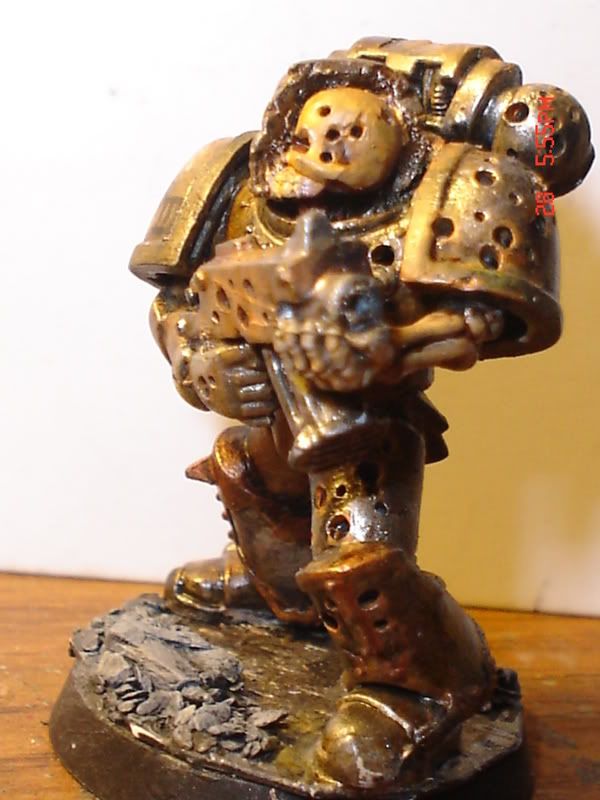 Some more of the Stricken.
They still need a few details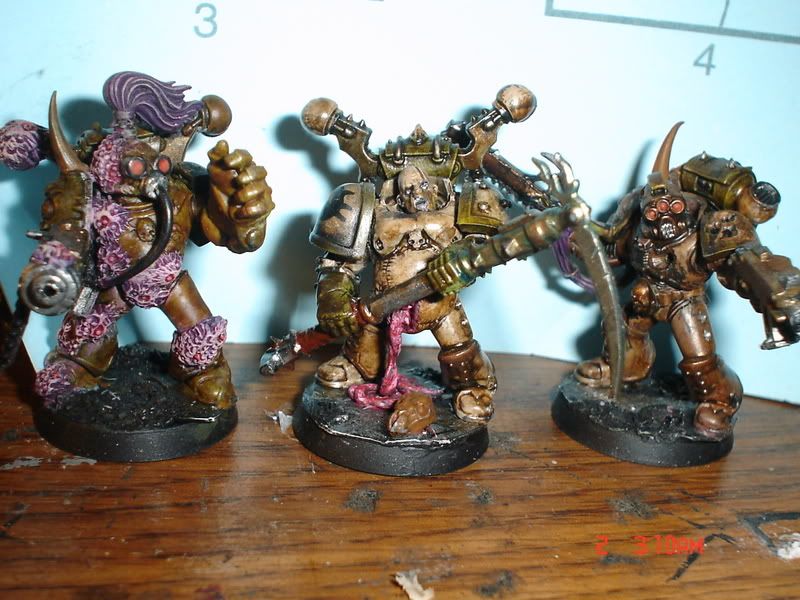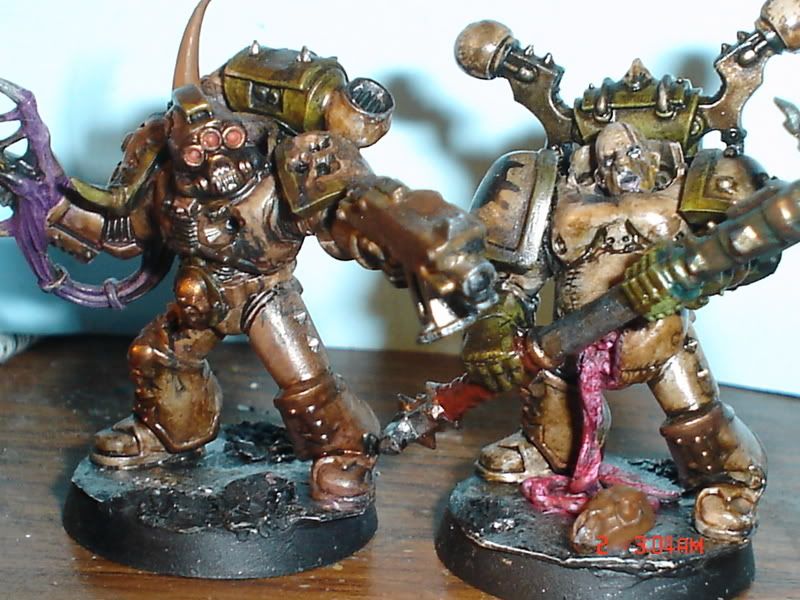 I wish I knew why the first pic came out so good?
All 4 pics were done at the same time.