Been working on this for a while, mostly posting on Warseer and Thousand-Sons.com. Thought I'd share here.
Here is some of the artwork I hope to emulate in my True Scale Death Guard.
+++++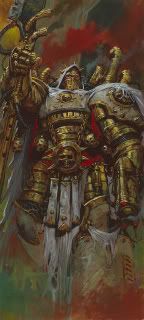 Wow... what can you say? It's just an awesome piece of artwork. I'm not ambitious, skilled or hardworking enough to attempt a true-scale Mortarion though; the closest I plan for is a Captain in Iron Armour with the same Dark Gold/Bronze armour with laquered off-white sections on it.
+++++
Again, an awesome piece. These are the Deathshroud, Mortarion's bodyguard. I really like that this keeps the DG imagry, but pulls away from the plain-jane style they are usually depicted as.
Here's what I have on the Marine so far: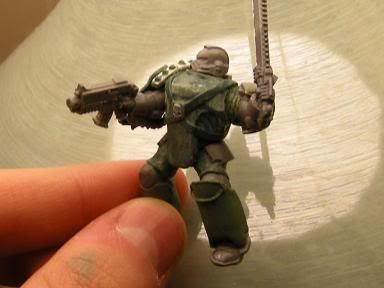 All that remains is to add definition to the left leg, bulk up the right leg so it can be covered by a robe, and do the robe itself. The backpack/powerplant will be glued on last so I can paint more easily.
Edited by Praexes, 20 August 2008 - 04:18 AM.