As title says i started a new SM Army. Today i assembled 1 of the 2 Tactical Squads i bought today and wanna show a picture of them already
. Sorry for the picture quality.
The full Squad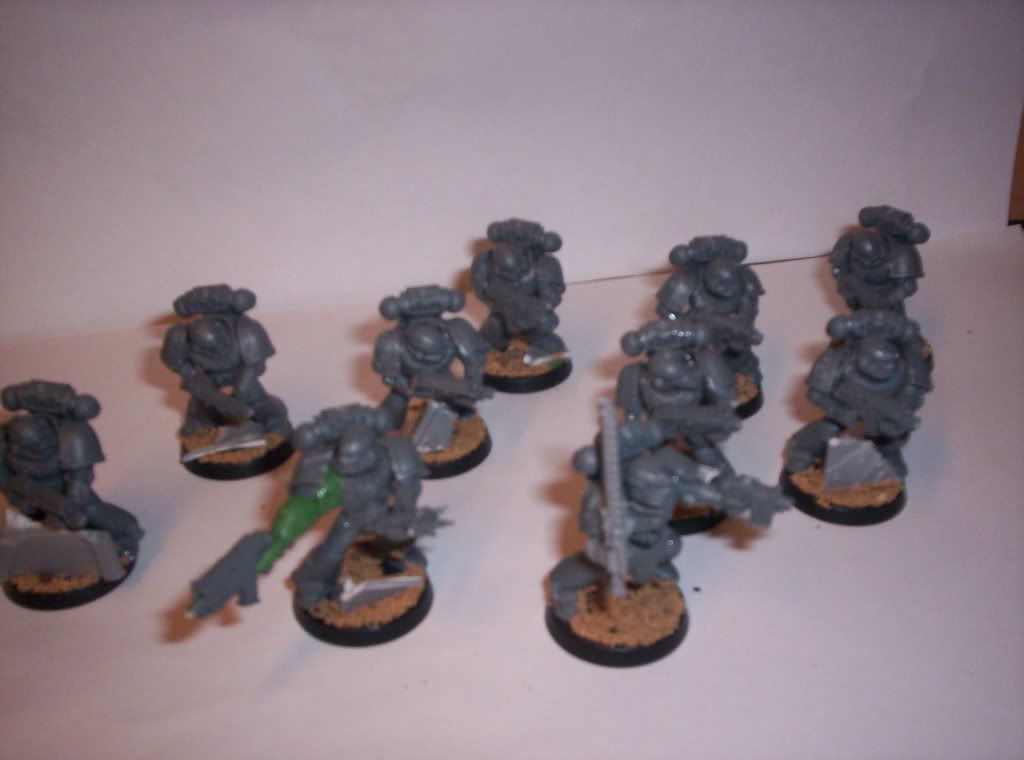 To bad u dont see at pics but maked some battle dmg at all right shoulders. Will undercoat them soon and start painting them tomorrow
.
Edit: I will make pictures without flash next time
.
Edited by Captain Mick, 16 November 2008 - 08:21 AM.