Some of you may have seen pictures of them before, but I decided to give my space marines a dedicated thread.
This is The Sarafan Order, a Dark Angel successor chapter. I will be playing deathwing and maybe some doublewing with them. In the far far future I hope to add some power armoured marines.
First some pictures of the first squad, Squad Turel or the Turelhim.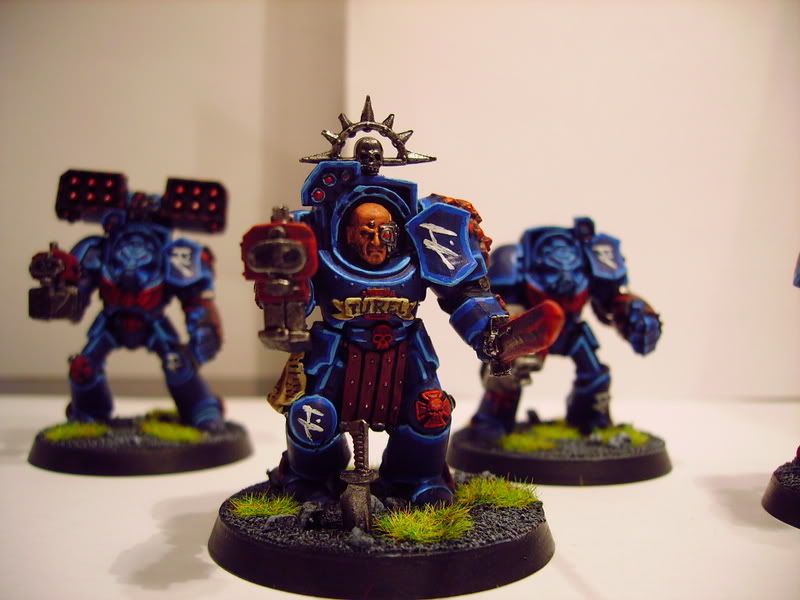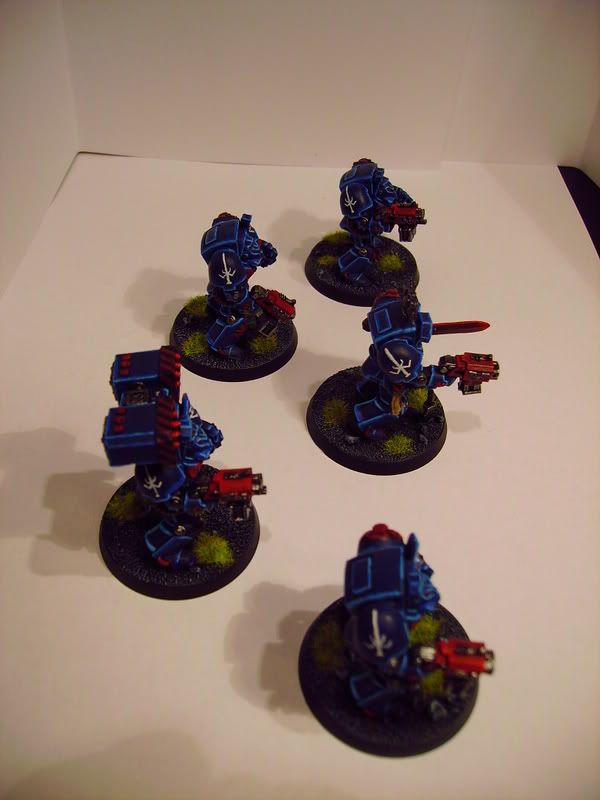 Here is the second squad which is still WIP. This is Squad Rahab or the Rahabim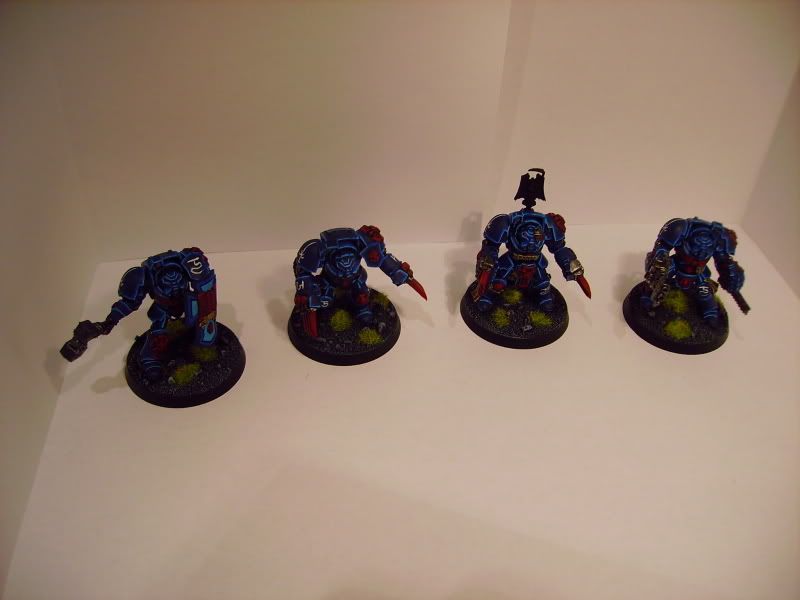 LC-termie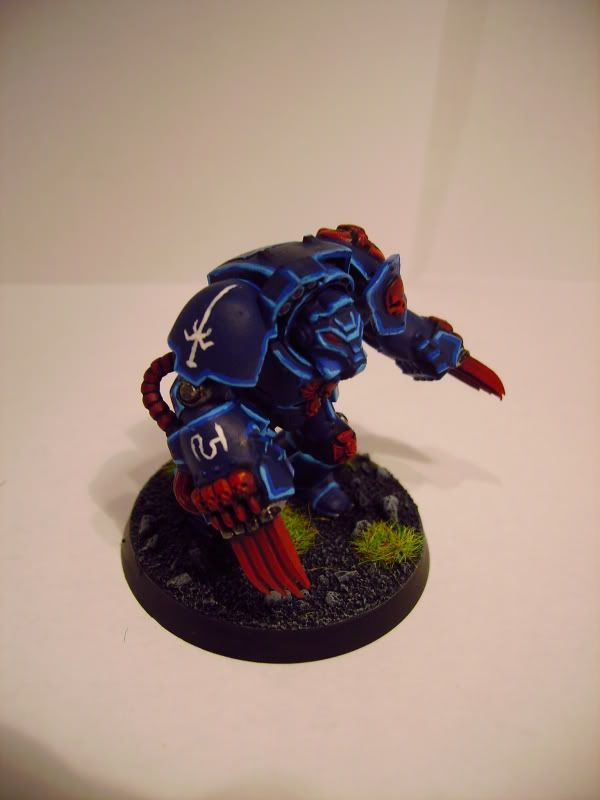 Thunderhammer-termie
I am not to happy about the shield. I still need to highlight the edges and think of a text to add on the parchment. Maybe I will give the eagle a wash of badab black to make it stand out more. Let me know if you have any ideas.
LC-termie sarge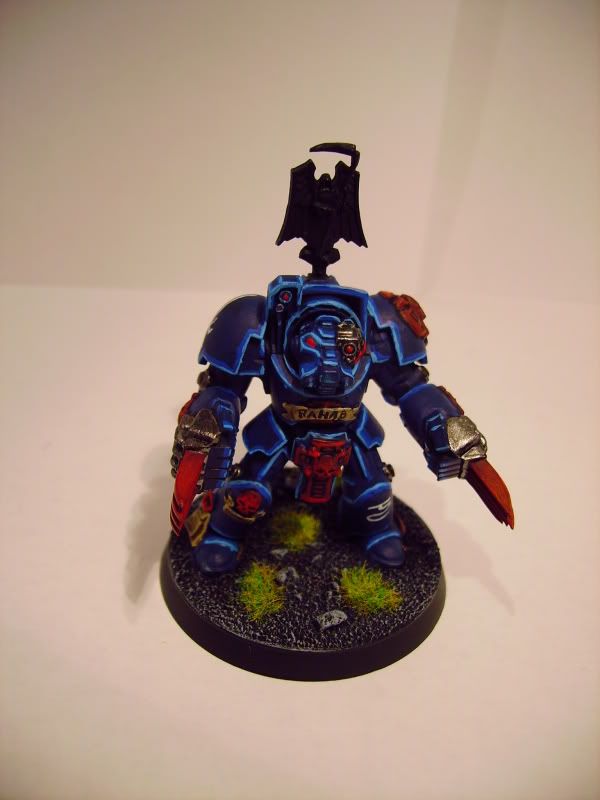 still need to paint the angel on his back but I don't have an idea about which colour to use. I am thinking about black with adeptus battlegrey highlights, but I am not to sure. Any ideas?
Heavy flamer/chainfist termie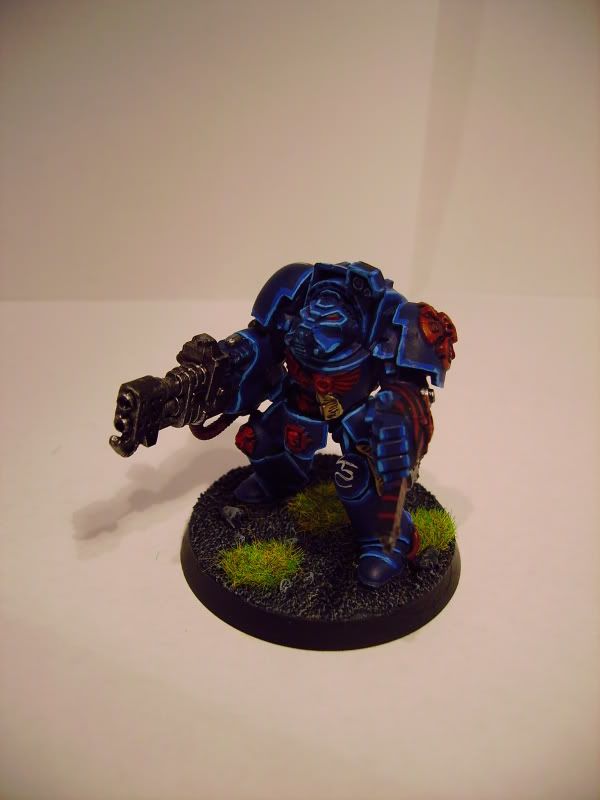 LC-termie WIP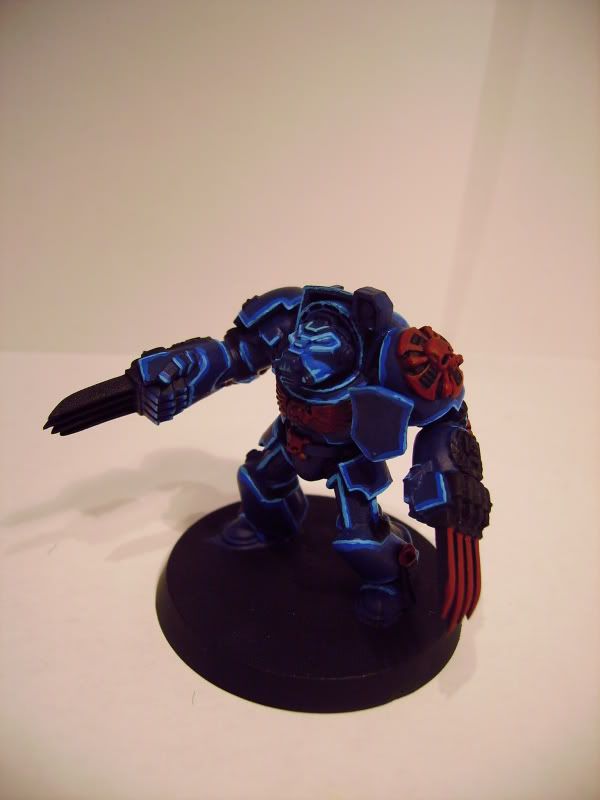 AoBR dreadnought with plasma cannon and missile launcher
Everything I have put together so far.
Let me know what you think.
Edited by aekold, 25 November 2010 - 08:49 PM.