So, basically i was major into this hobby nearly (ulp) 10 years ago, and because of freinds and students i'm slowly getting back into it.
in a couple of weeks i'm going to be playing my first game in about 10 years, and my freinds first game ever, theres alos two others joining us with more recent experience.
I'm hosting so as well as ransacking my ancient bits boxes for minis i'm making the terrain, and i wanted to share with you guys what i've got together so far, as ive been lurking here throughout this process.
i'm aware of some of the shortcomings, for instance the 5-man mentor squad i know isnt legal anymore but i'm going to be using them to "count as" sternguard, as thier weapons fit with that.
i'm also aware that my painting is INCREDIBLY rusty, and my photography is way too dar, i'm looking for ways to throw better light on the subjects.
as a disclaimer, the faces dont look that dark irl, neither is the distinction on some of the highlighting so stark, just somehting about the way the camera did it's thing.
anyway, please be gentle it's been a loong time
mentors (count as sternguard) among rocks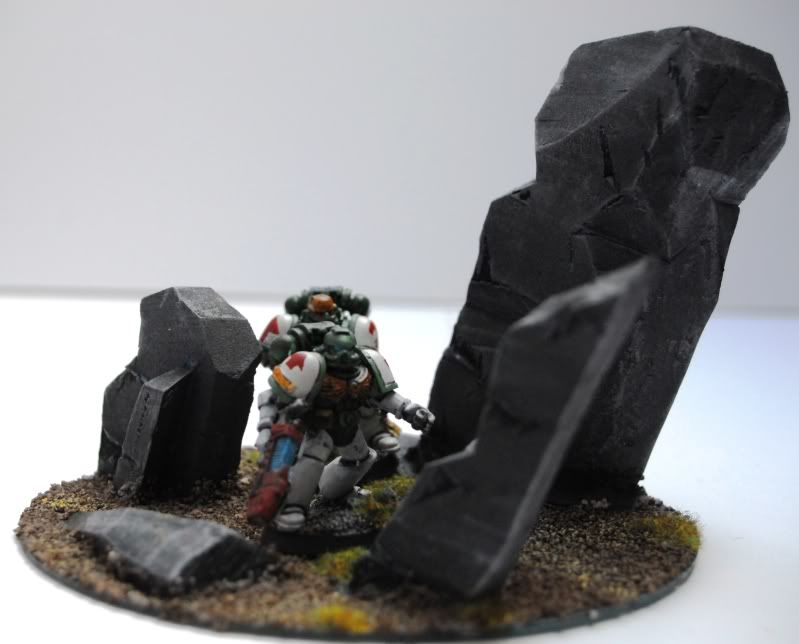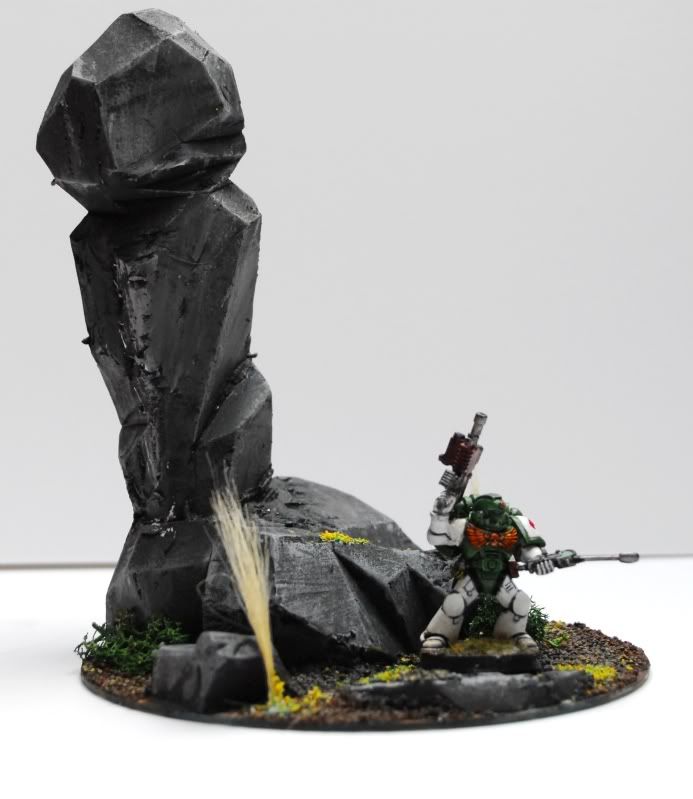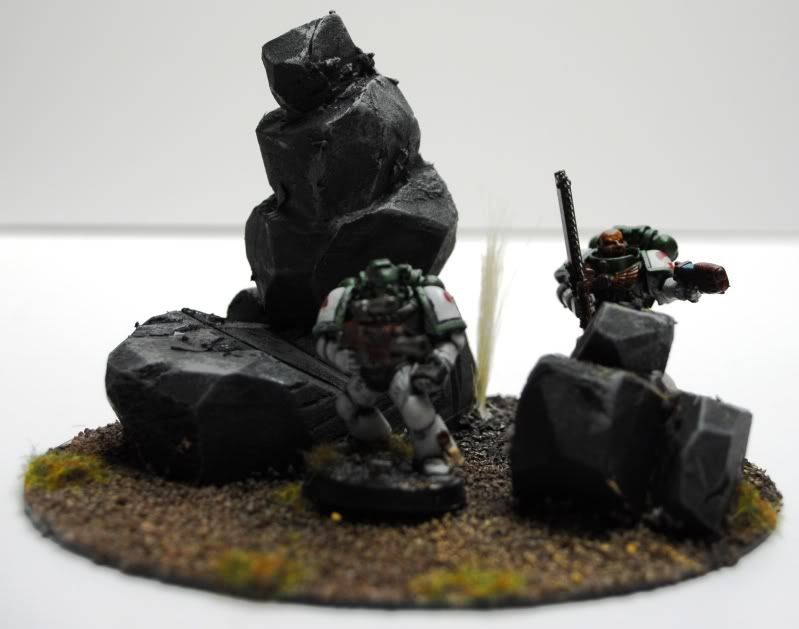 and without rocks
a hill

scouts behind barricades - i have 4 more of these as snipers, and intend to add telion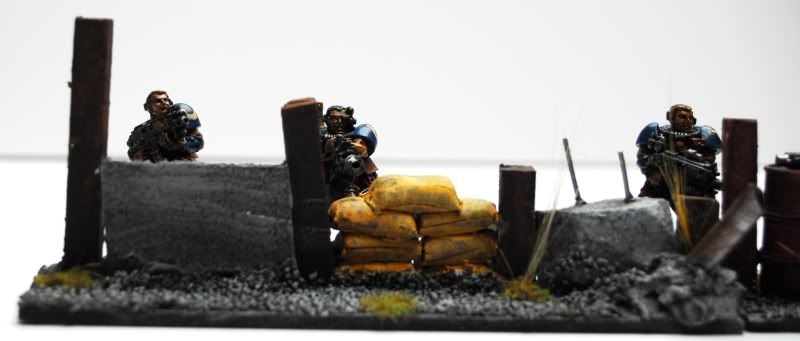 without obstruction

bunker with half a tac squad, adding 5 more 1 w/ melta in the next few days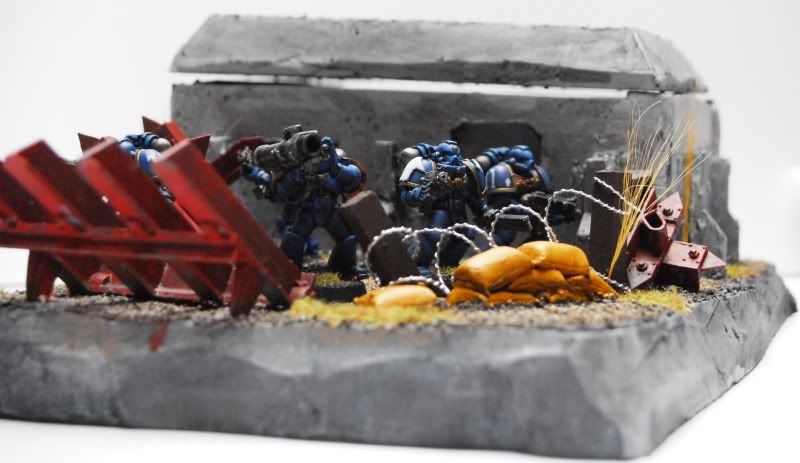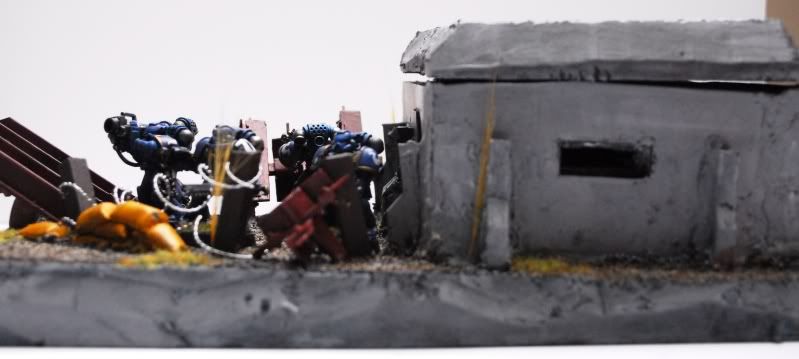 and alone

next week will see me add an assault squad w/ jump packs, and the jump pack chaplian to lead them. i am also considering the AoBR box to round out the army.
(edited the thread title as i think it was a bit cryptic)
Edited by Karitas, 25 March 2009 - 07:52 PM.