Hey folks,
I've posted pics up of my Death Guard from time to time as I get pieces done, but for a while I've gotten side tracked with the release of Daemons and my ongoing Renegade Militia army, so I pushed my beloved DG to the side for a long time. Well, I've decided to get my priorities in order and for about a week I've been working on finishing the models I have. So this here topic will be updated from time to time when I get pieces finished or to show my progress thus far. I will tell you, it's taken a while to collect this army... I originally had a Death Guard army I started back in '02, which I built upon for years until Forge World (aka the bane of my bank account) released their beautiful Death Guard kits.
By that point, I had already picked up a bunch of DG conversion pieces for my tanks and a couple Dreadnoughts to smooth out the army. But this... this was different. I began saving up and eventually made my orders. The first order was to be 3 kits of 10 Plague Marines and 1 kit of 5 Terminators, which FW got the other way around much to my disappointment. Much to my happiness (and GWs great marketing strategy), they fixed the issue and also let me keep the additional Terminator kits.
It's taken me up until now to complete the models. At this point I now have a full Forge World Death Guard army, consisting of 60 Plague Marines, 14 Terminators, 3 Dreadnoughts, a Death Guard Sorcerer, a Death Guard Terminator Lord, 3 Rhinos, a Land Raider, a Dread Claw, my custom built Defiler, and 2 Vindicators. My resolution is to avoid purchasing anything else until I finish painting this army to completion. And with that said, I received my FW Daemon Prince of Nurgle today, (which will be used for my Daemons, BTW) hehe!
In any case, enjoy my work, I love comments and criticism, I'll be updating when I have the chance, and I'll apologize in advance for the sometimes weak photos... I've been using my cell phone's camera for pretty much all my pics, but I'm working on building a light box and I just got my fiance a digi-cam so I'll be trying that out.
Thanks in advance!
-DR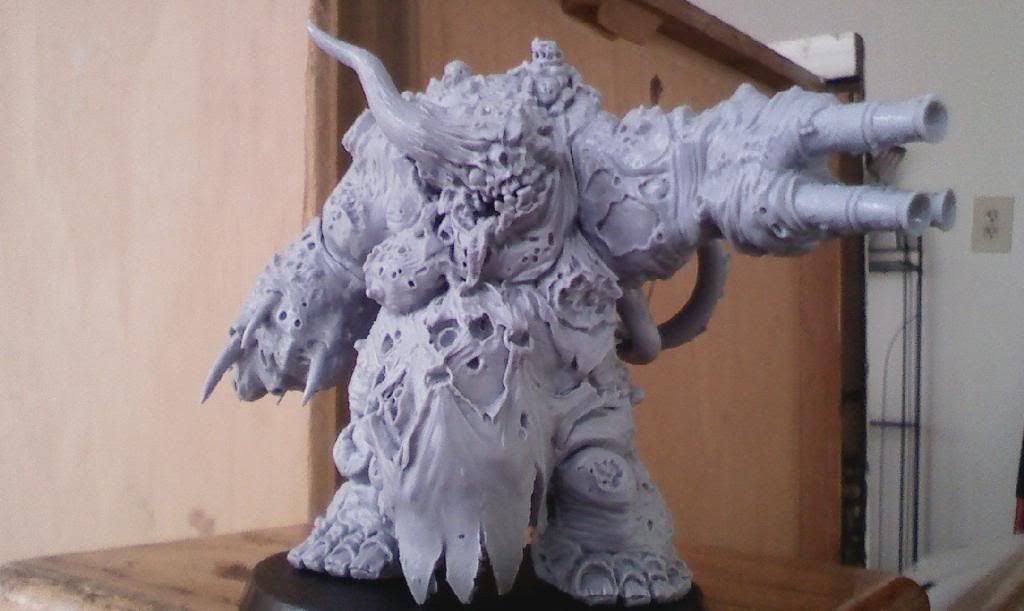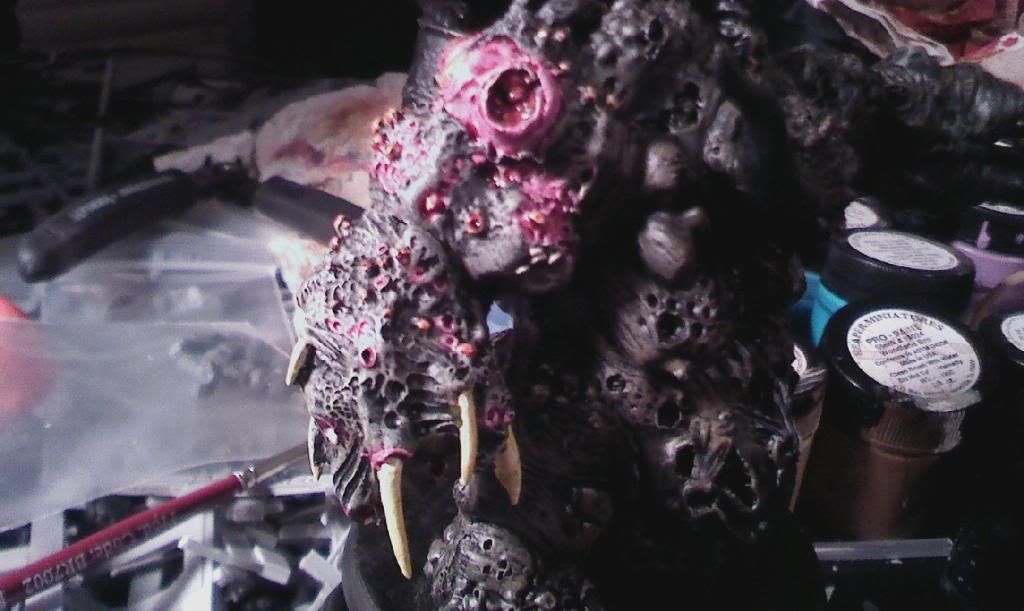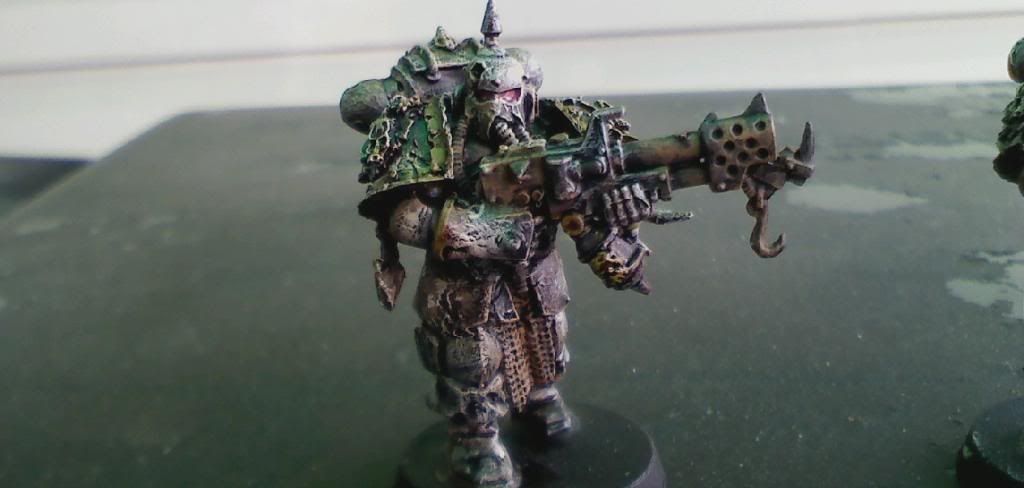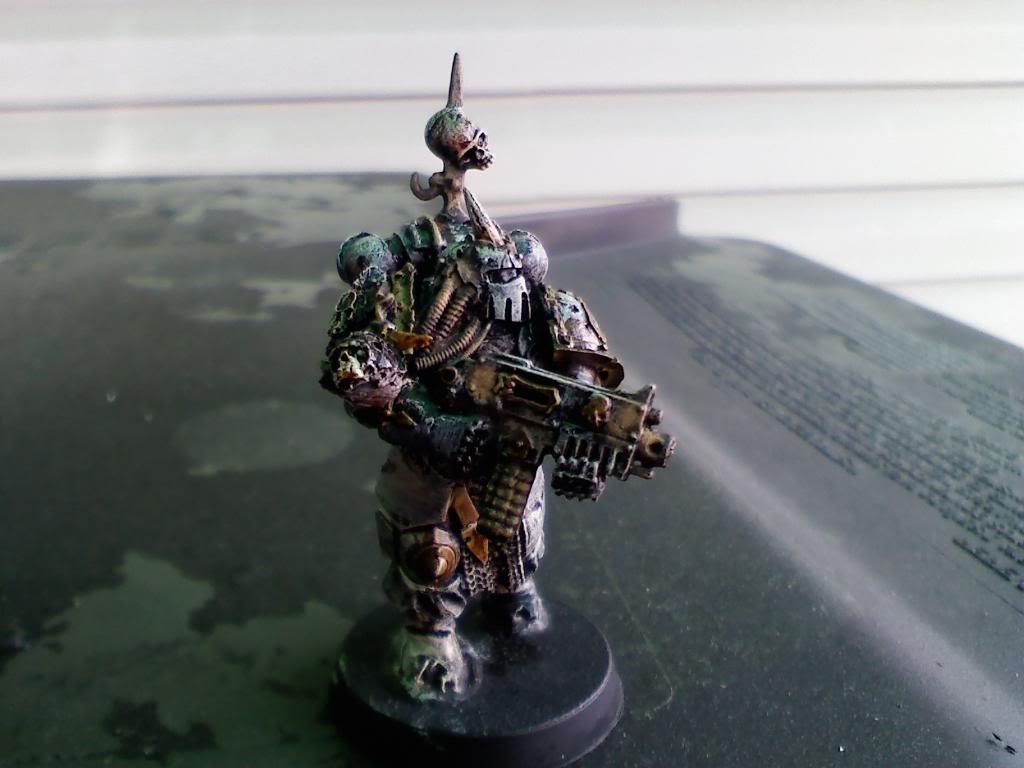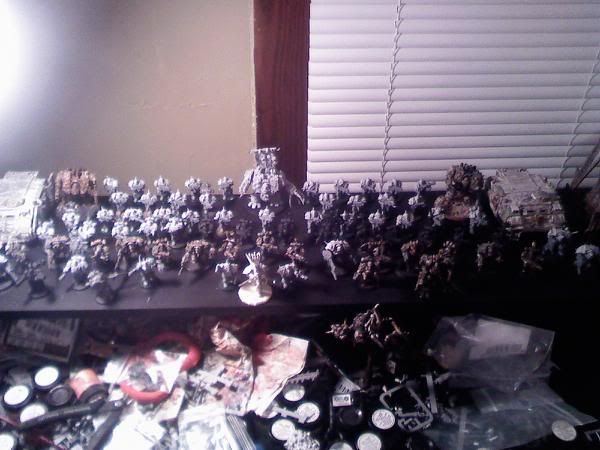 Edited by DuskRaider, 23 June 2009 - 06:55 PM.