My
Last Thread
has, i figure, served it's purpose now. you've seen me return to the hobby, paint up about 700 pts of marines, prepare a game table and play my first game (and if you dipped over to the waagh you'll have seen me paint 700 pts of orks in 4 days!)
So i Answered the call, pledging to paint my AoBr box contents and my librarian. if i get time i'll expand this to include afew more things too. it's my first "call" so i'm not sure how to procede but i figure if i maintain this thread, and pop two posts a month on the "main" thread (i figure i'll do that when i finish something?) i'm about right. please feel free to correct me on that anyone
so i'm currenty on the build phase, and i can't leave well enough alone, so theres a few small conversions coming.
i started with the dread, and while i considered upgrading to las, i figure its a dread, it needs to be close, not sat at the back, and left it vanilla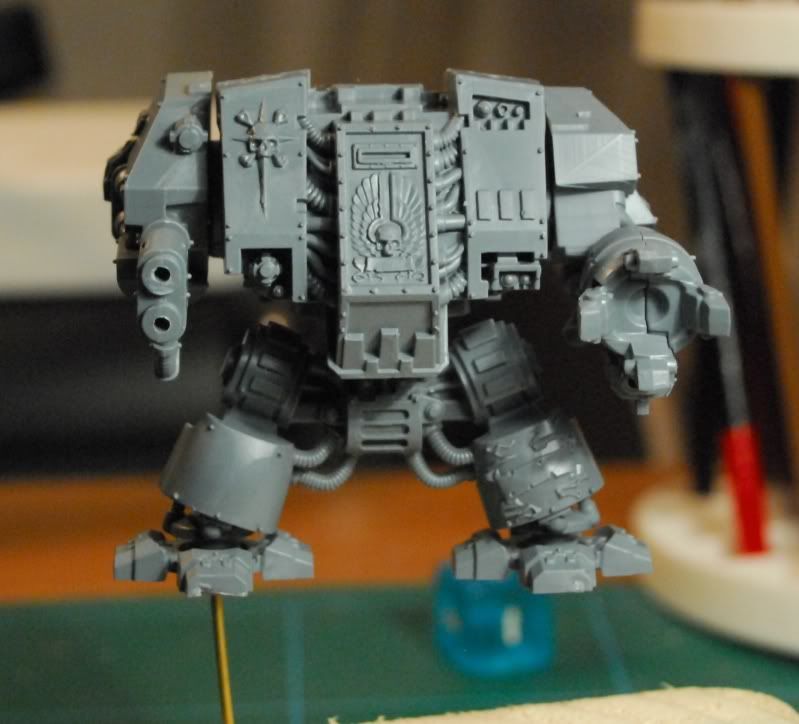 i then piled into the termies, and they are pretty much vanilla, except one guy got a spare chainfist i had lying about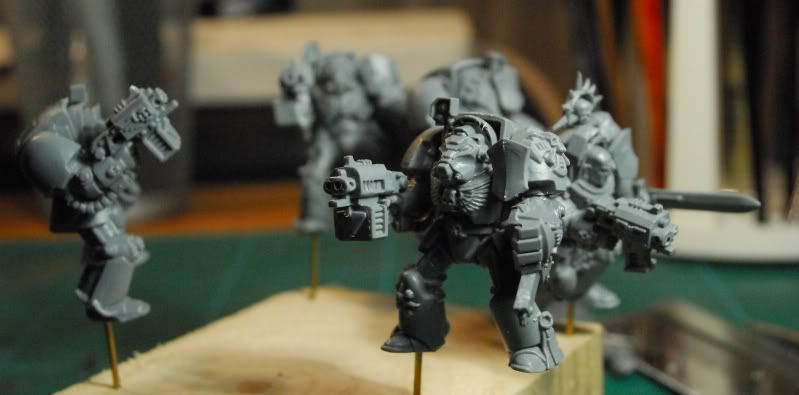 after that, i was bored so i started cutting people up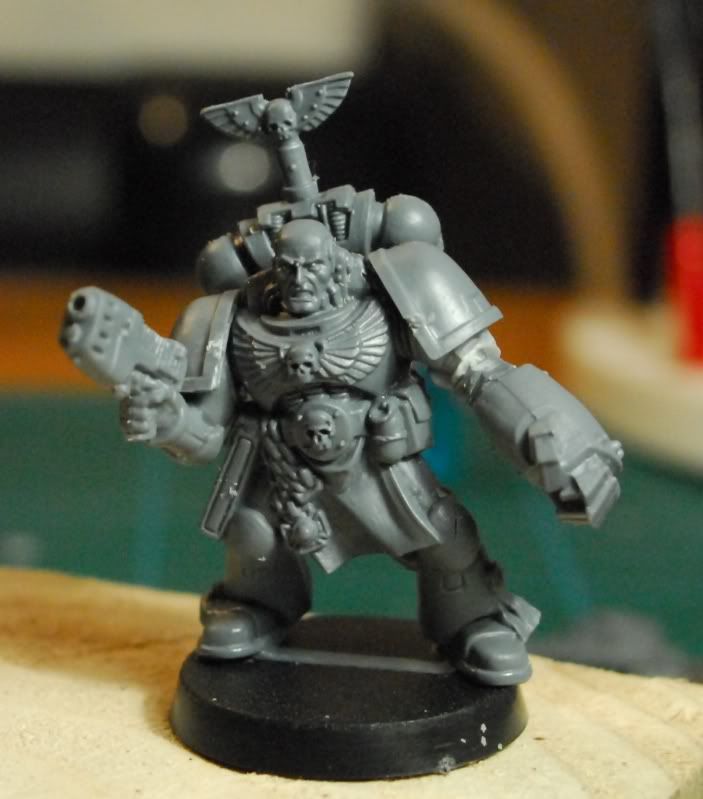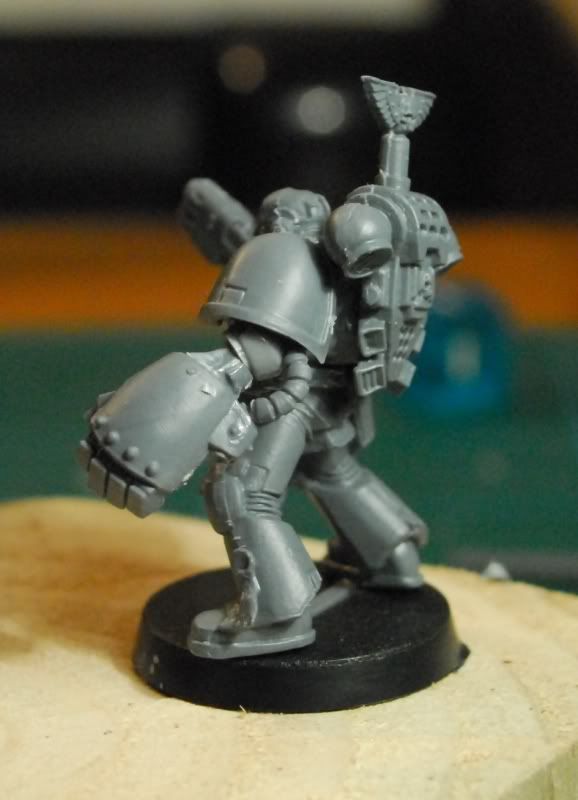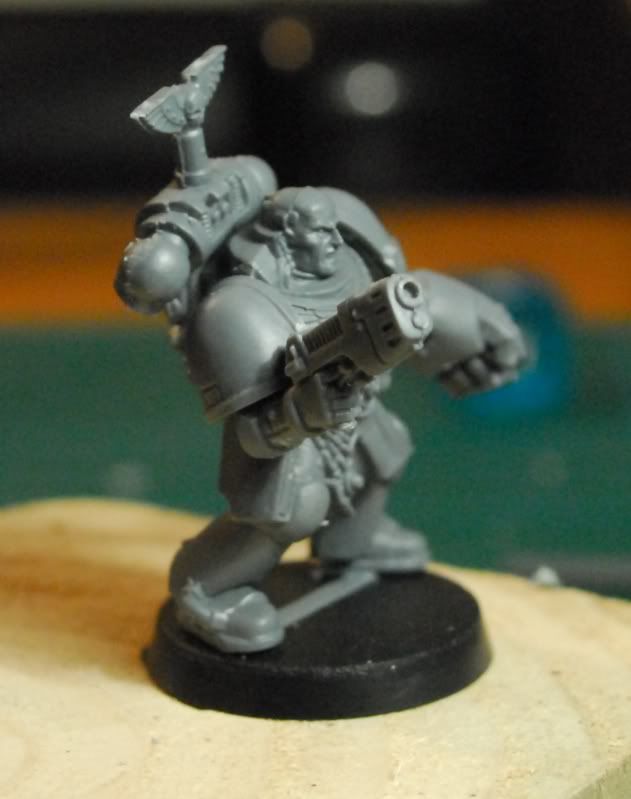 i didnt like the sergeant much so i "improved" him with a powerfist and a plasma pistol.
the captain was next to draw my attention. i didnt like the way he was holding his gun, surely he has people to do that for him?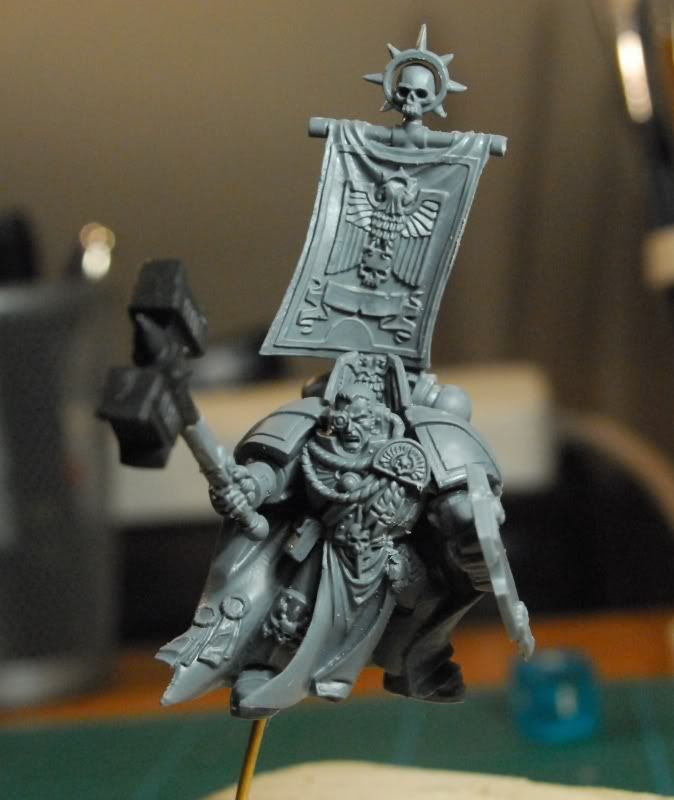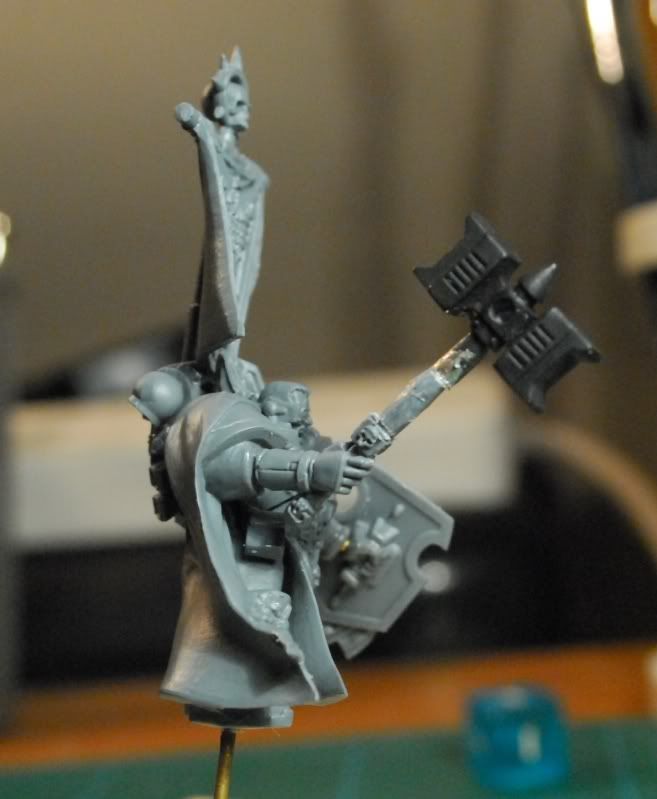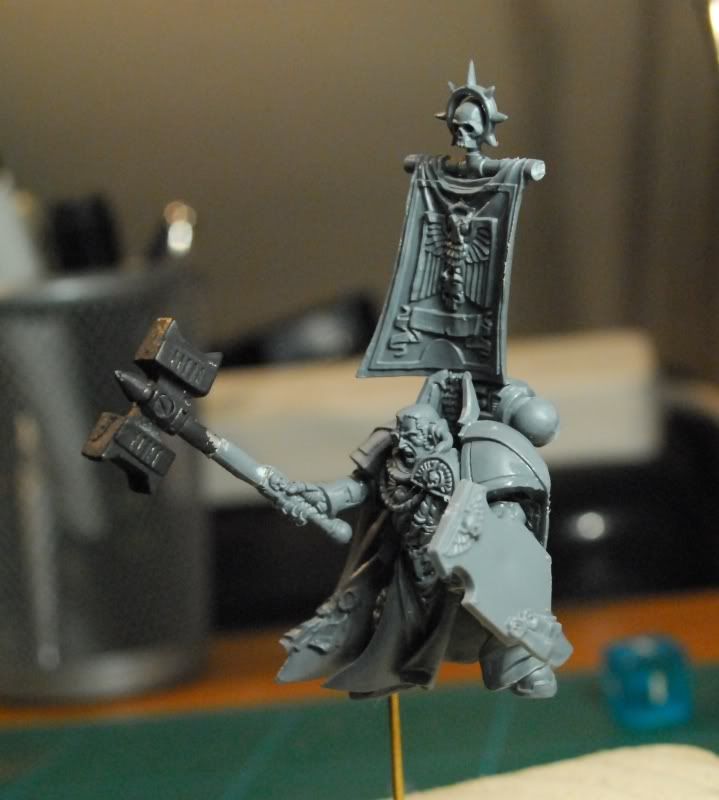 i figured as he wasnt using his bolter i'd take it off him, and encourage him to get stuck in a bit more with a thunder hammer and storm sheild. i need to find some gubbins to make the sheild look a bit less like the assault box combat sheild, i might end up replacing it completely, but i hope i can live with it cos it fits quite well
so there we are for anow, nothing too exciting, but progress is progress. if i still like them in the morning i'll greenstuff them all into place prep for paint and undercoat.
Edited by Karitas, 22 June 2009 - 06:26 PM.