Hi all.
As I always have ten projects as the same time to avoid being blocked on a single one, while my RTV mold for
the jet pack
is drying, I started to convert the AoBR Dreadnought to transform it in a decent IronClad for my Dragon's sons.
The first step was to represent the heavier armor plating of the clad. To do so in a dragon way, I thought that scales should do the trick.
As I didn't want to sculpt them directly on the dread, I decided to build a "print" that will allow to mold several scales plates that I can use for various purposes and pieces.
So I made a Milliput
(1)
plate on which I marked the inverted scales using an hexagonal key given with "DIY furnitures" (sorry I can't find a correct translation for these Ikea type furnitures).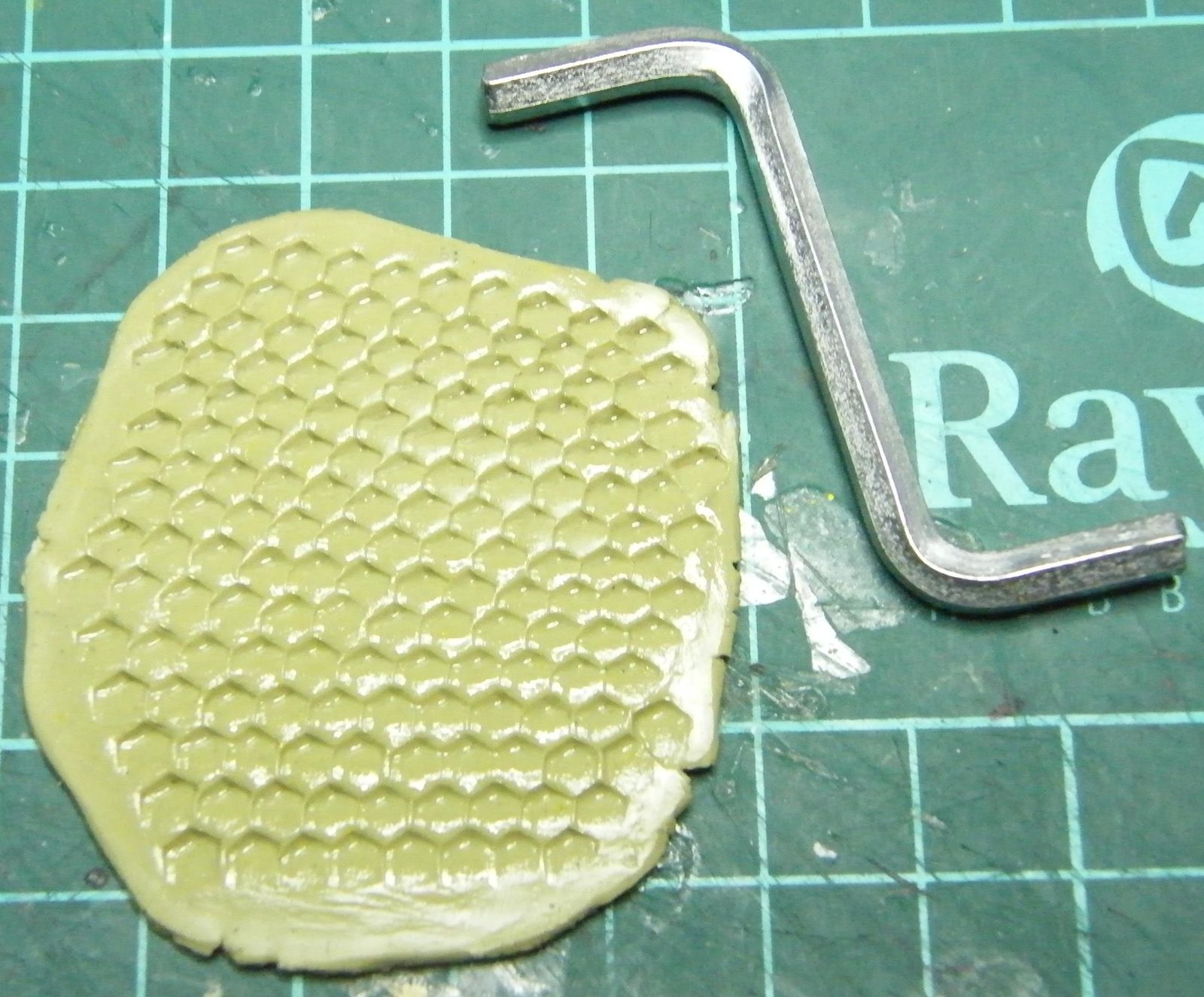 After the master print has dried, I covered it with vaslin oil and spread GreenStuff
(1)
on it using a roll just like a pastry cook :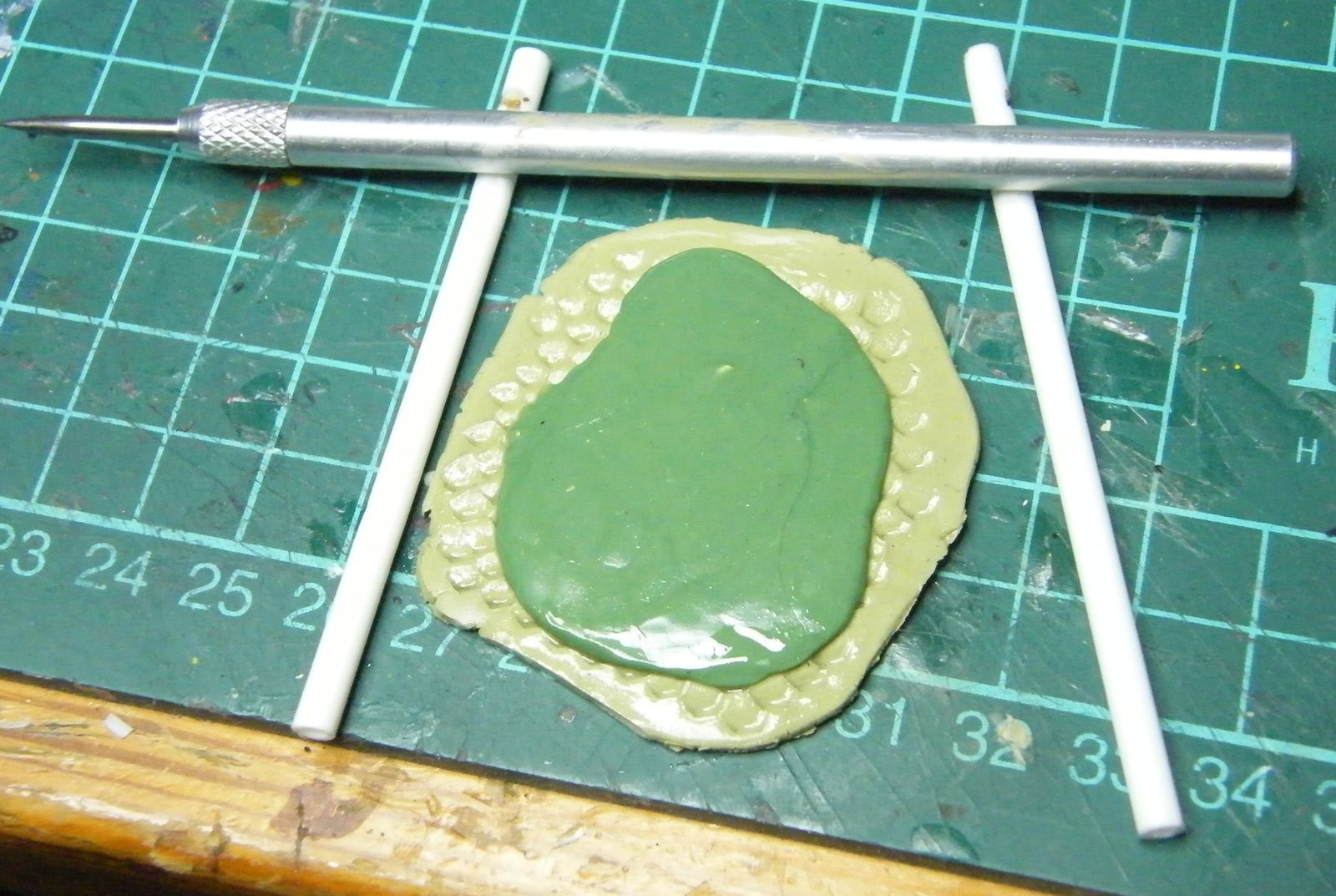 Note the 2 rolls at each side of the master to control final plate thickness.
Here is the (covered with vaslin oil) result :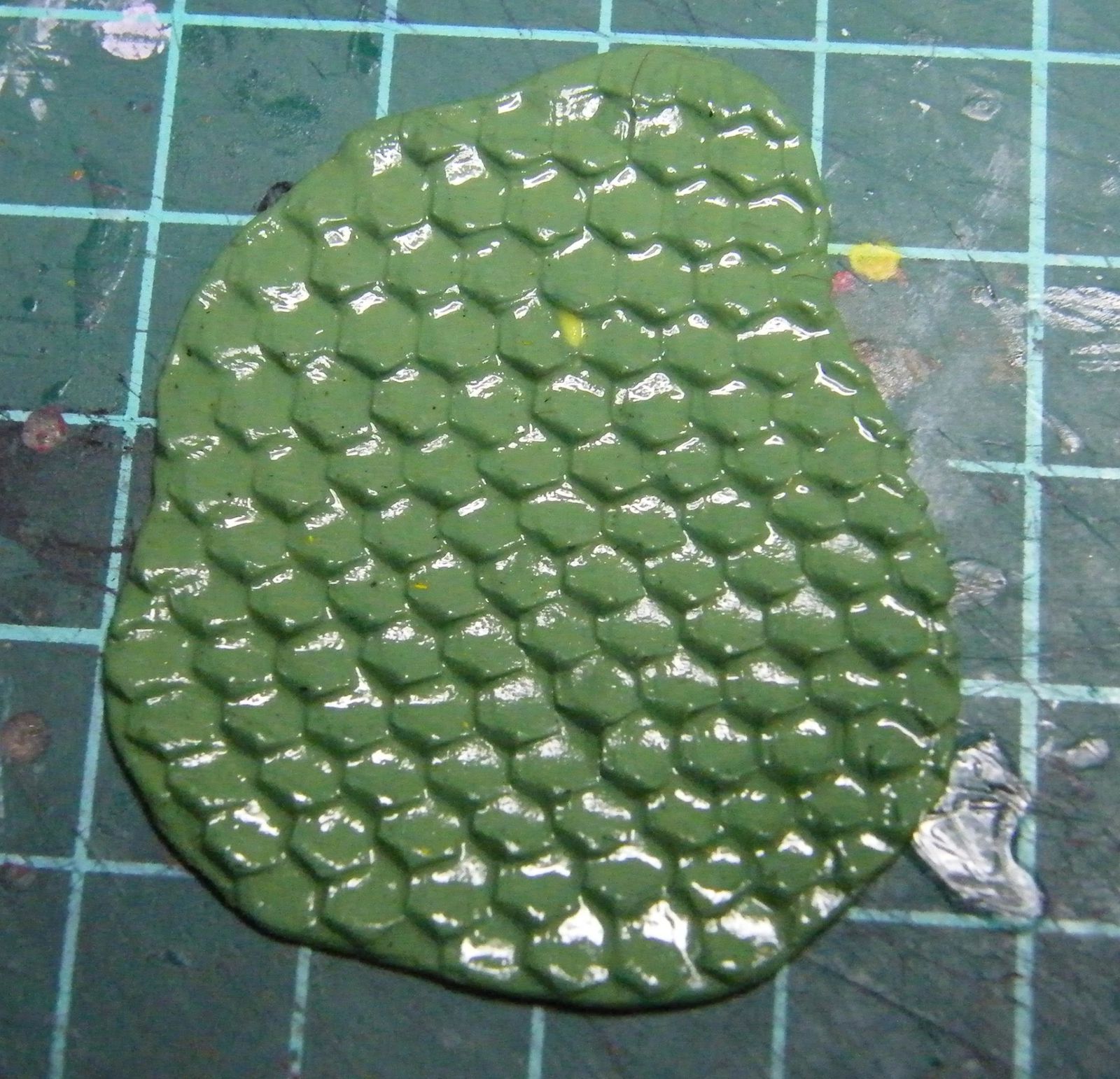 Once cut and glued on the dread :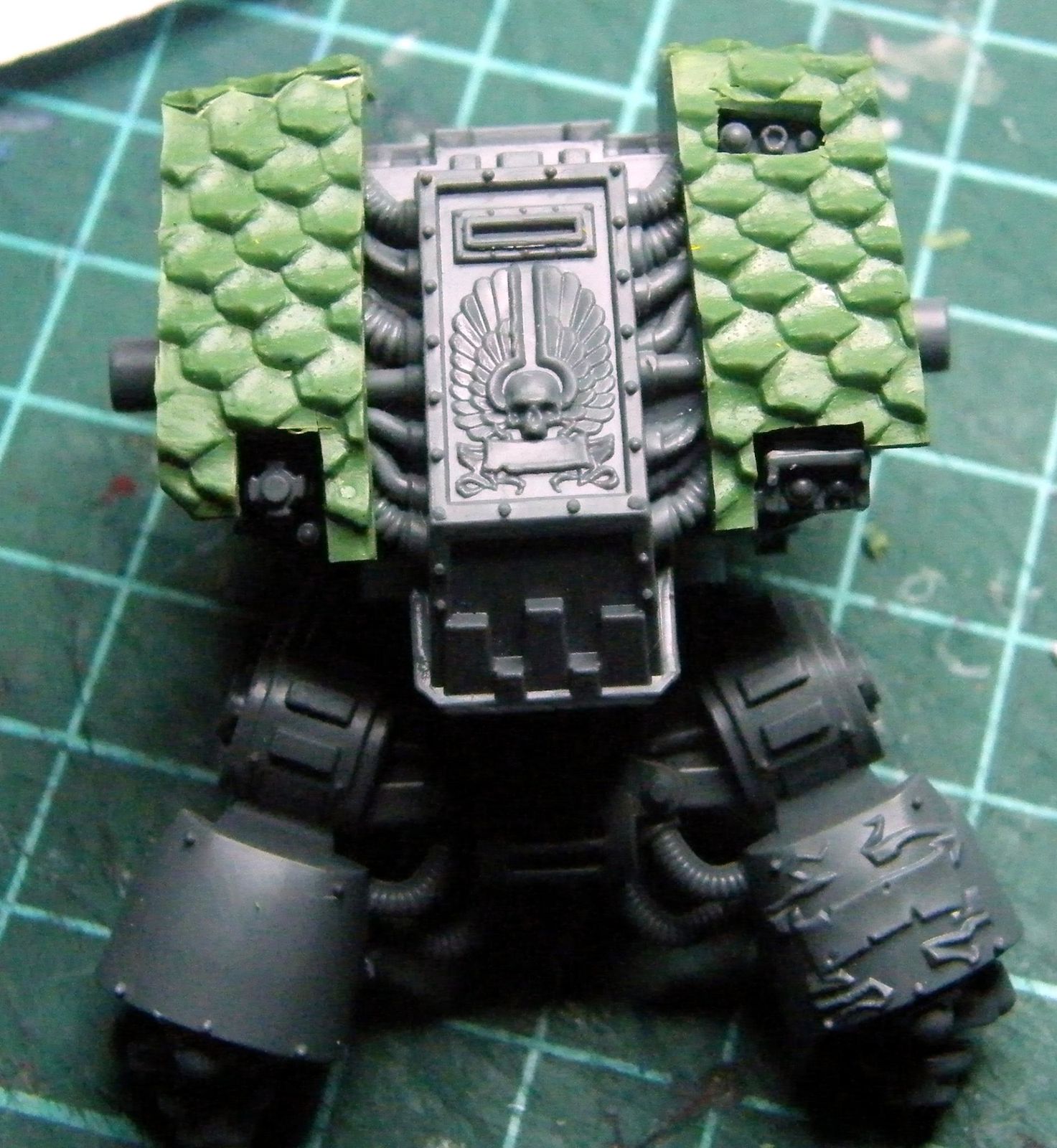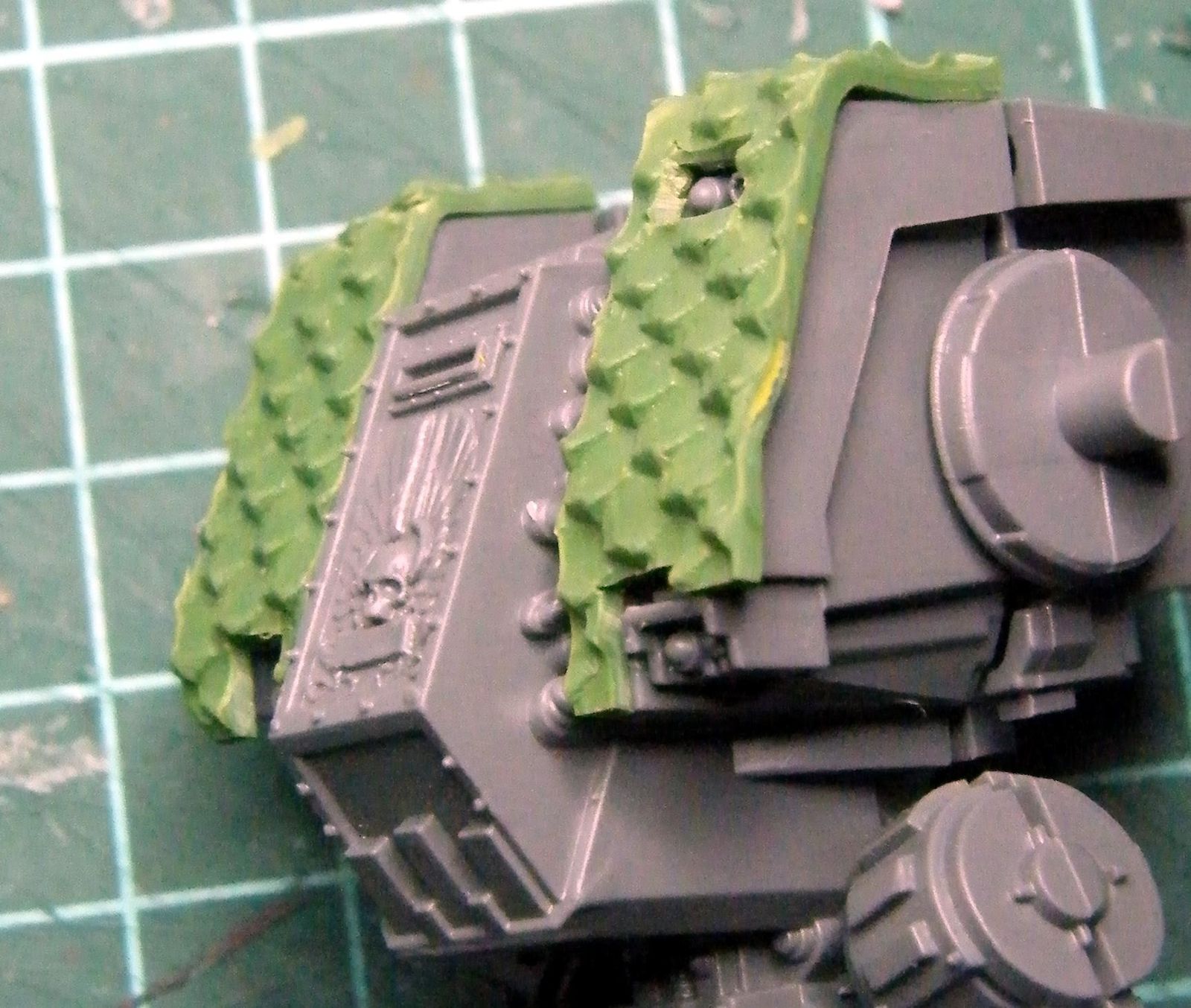 (1)
The choice of resin type is important here :
For the master, I wanted something hard and solid so I chose the Milliput.
For the scales plate itself, I needed a more soft result that could be bent and chose the Green Stuff
More to come later....
Edited by Targol, 23 September 2011 - 08:55 PM.