Welcome to the Adeptus Domus section and the discussion thread for artwork for the Dornian Heresy Legio Imprint.
This is the completed gallery of artwork for the first issue.
+++
Front cover - Nurgle-infected Sanguinius striding out to kill Iron Warriors at the Ultimate Gate
Aerion the Faithful from post 182.
Link to the hi-res!
Preview in .JPEG below.
+++
Overview -
'The History and Legacy of Dorn's Betrayal'
Badaboom
in post 185 - The Chaos corrupted Dorn - COMPLETE.
Note: This might be usable as the board banner?
+++
Index Astartes: World Eaters
FireLizard
in post 28. A very regimented line of World Eaters standing to attention would show the difference. They still have the Pre-Heresy white and blue trim colourscheme and wield chain axes as their preferred close combat weapons, but otherwise are very proper and buttoned down. COMPLETE.
Empty Bolter Clip
in post 57- A close-up picture of a World Eater displaying the cranial scars they proudly bear from the removal of their aggression chips. COMPLETE.
+++
Index Astartes: Emperor's Children
Empty Bolter Clip
in post 106 has provided an Emperor's Children marine in early mark (very pre-Heresy) power armour.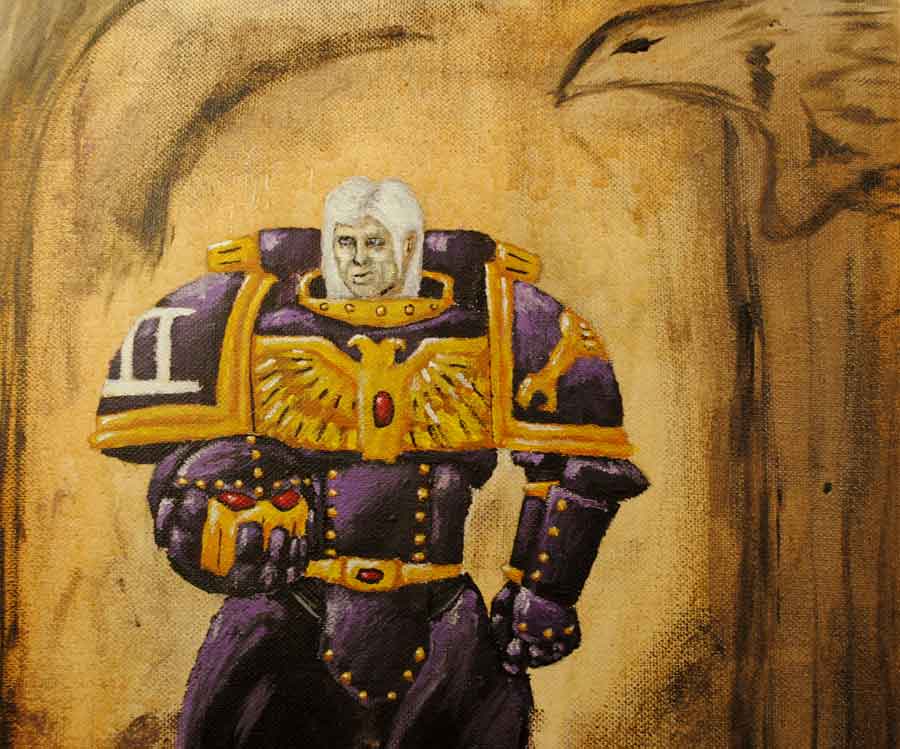 +++
IA: Raven Guard
Badaboom
- from post 152. Close-up head-shot of a Raven Guard marine.
COMPLETE.
+++
IA: Word Bearers
FireLizard
from post 25. A chaplain, the iconic image for the legion - on black armour carved with the holy script of Lorgar. The Crozius bears the lightning bolt - the Emperor's original emblem - as the loyal Emperor's Children won't let anyone else use the Aquila.
COMPLETE.
Empty Bolter Clip
from post 45 - Internal full page size picture of Lorgar's final sacrifice - in front of a ruined Imperial basilica, praying on his knees to The Emperor and protected by a ring of his brethren from an endless sea of Plague of Unbelief zombies.
COMPLETE.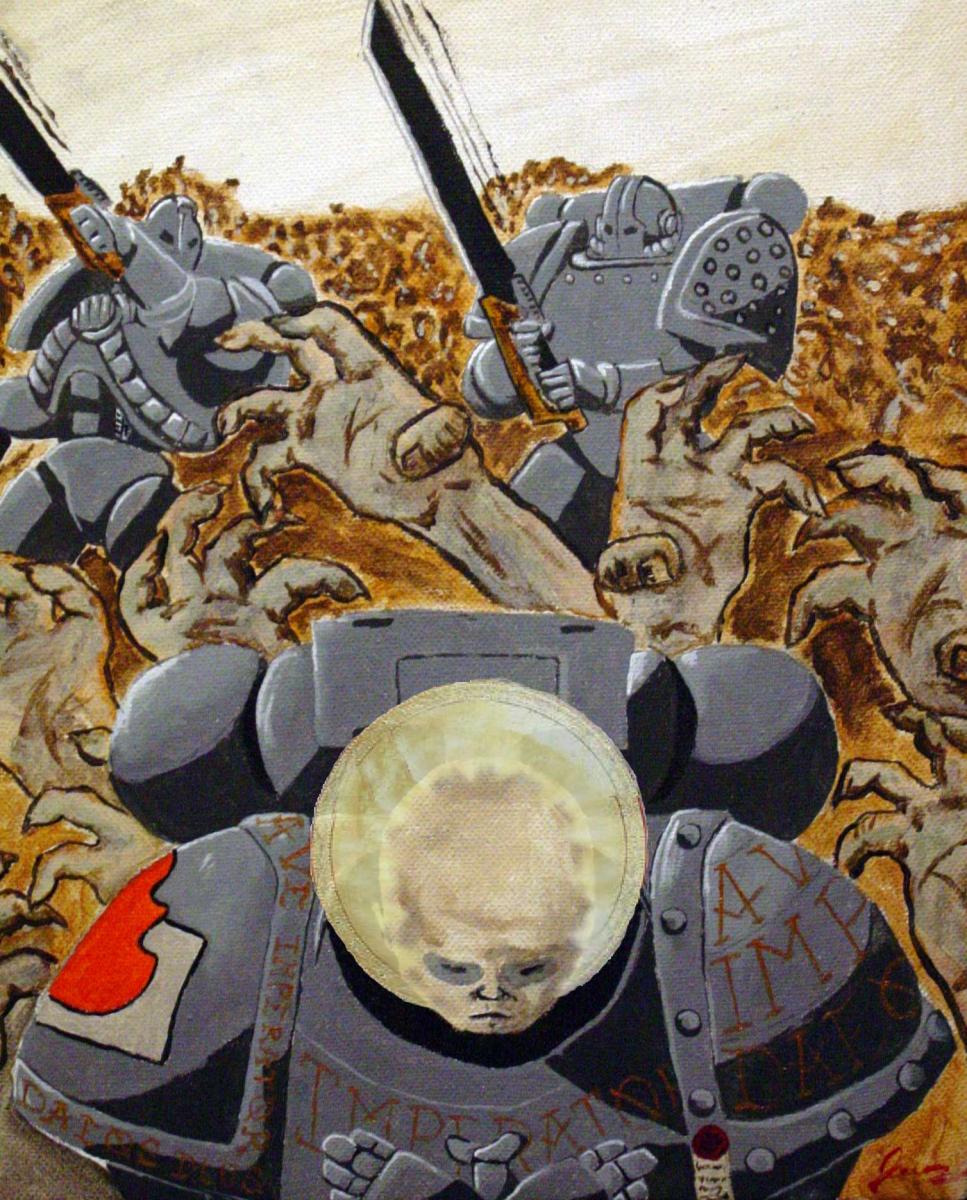 +++
Index Astartes: Ultramarines
MadScuzzy
in post 164 has produced a battlescene of advanced tech Ultramarines battling the Tau.
COMPLETE
.
Is it possible to make this a full-page image?
linkie to the psd on Dom's site.
+++
IA: White Scars
(By Ferrata)
Empty Bolter Clip
from post 133. Jaghatai Khan, just before his Fall.
(COMPLETE)
+++
IA: Space Wolves
Badaboom
in post 172 has a Bark at the Moon Space Wolf picture -
COMPLETE.
+++
IA: Thousand Sons
FireLizard
from post 37. A pre-heresy Thousand Sons sergeant with full psychic hood and force weapon. Note: Pre-Heresy as he still has eye lenses. COMPLETE.
FireLizard
A Thousand Sons Battle Brother, also from post 37. COMPLETE.
+++
Index Astartes: Blood Angels Badaboom's flat-mate
- what is his name (board name?), Diego? Post 193. COMPLETE.
+++
Welcome to the AD section, AD's, and have fun!
John.
Edited by Aurelius Rex, 09 April 2010 - 04:15 PM.