Decided to restart my Space Wolves now that the new codex is out. I used to play heavily mechanized, but now it seems like the Wolves favour a footslogging/cavalry approach to warfare. I don't think this really suits my old army and I love the 13th company and Wulfen models and fluff so I saw this as an opportunity to venture down that lane.

First, some music to set the mood: I - Warriors / I - Cursed We Are

This is the list I'm currently building towards.

I want the army to look like they have been fighting for a long time and so I will try to paint them very weathered.

Below is my concept for the Grey Slayers color scheme. I've added a lot of brown to the shadows and tried a glowing eye effect to give them a more supernatural appearence. I'll probably change the colours on the aquila to bone colours. I'm going to buy snow flock to base them, this is just a temporary solution.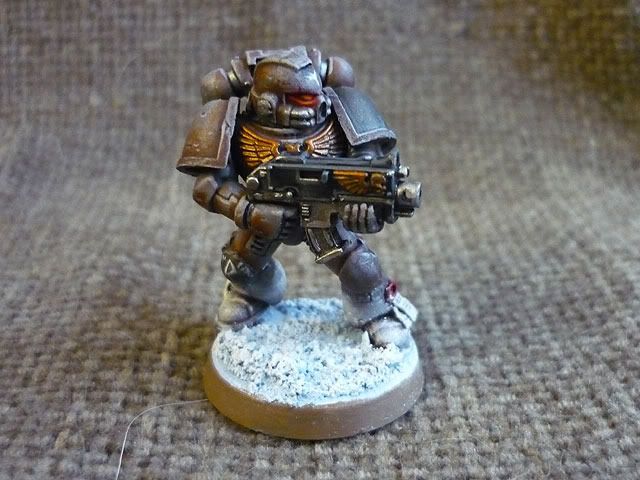 Here's a comparison to my old Wolves.




Here's a WIP of Jorin Bloodhowl (count as Grimnar).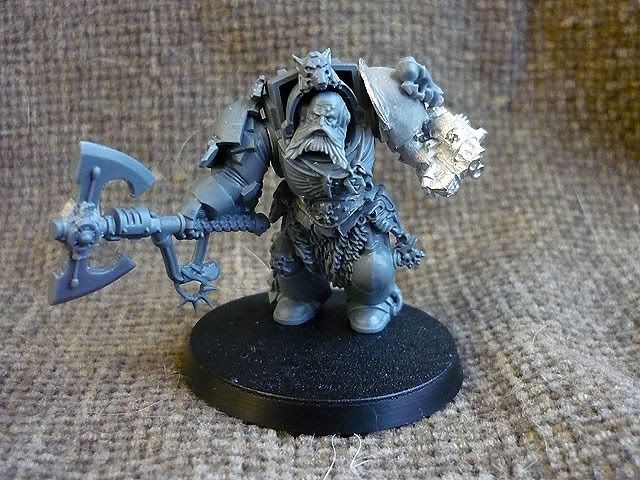 And here's a WIP of my Rune Priest.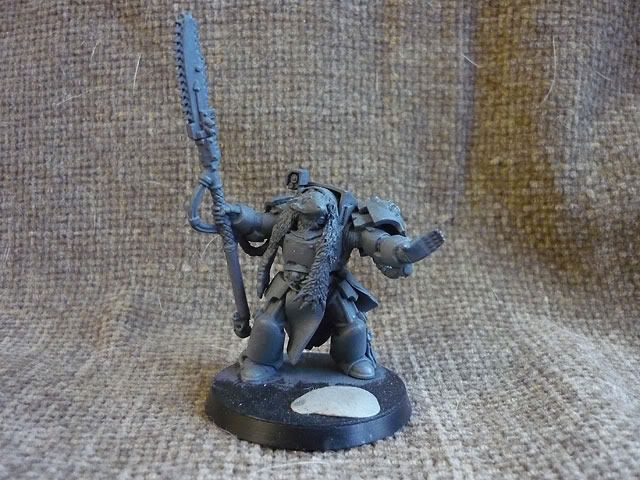 Anyone who knows where to get hold of 13th Company transfers?
Edited by kapturowski, 11 February 2015 - 03:21 PM.