Hello fellow brethren's.
I thought that i should share some of my knowledge with you all and post a tutorial for the first time
on these boards. And bear with my spelling, i am not a native english speaker.
Things needed:
Toothpick('s)
GW sculpting tool
Lubrication ( used Vaseline )
Greenstuff
In every step i use the gw tool and the lubricant to smooth the gs, and i always keep the toothpick lubricated too.
Step 1
Take an appropriate sized lump of greenstuff. This was a leftover from when i did some sculpting on my lord.
Step 2
Shape the lump a bit like a hand, or rather a paw shape actually.
Step 3
Now take your toothpick and make a hole in each of the "finger" spots.
Step 4
Take smaller piece of gs..
Step 5
Roll the gs to a cylinder, and then start rolling only at one of the edges...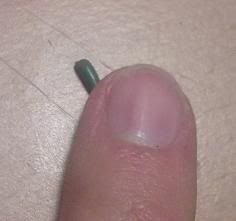 Step 6
Until it becomes a cone-like shape.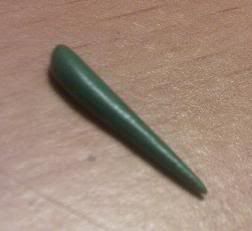 Step 7
Cut the cone at a good length.
Step 8
Attach the cone to one of the sockets on the hand.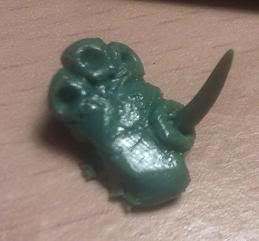 Step 9
Bend the cone with a smooth tool.
Repeat step 4-9 until all the sockets are filled.
Step 10
With a little poking around to style the hand it can end up like this.
And here is how it can look applied to a model.