Well I recently posted some pics of my WIP LR Ares and got the question about how I did my chains, so I made a quick tutorial that I posted in the thread, but figured I might as well put it up here since I have it made
What I use is a mechanical pencil, a exacto blade and green stuff.
First just mix the GS and roll it out, here you can make up how thick you want you chain.
( Note that at this stage you will want to put the GS where you want it, since you will be pushing it into the surface below it, so it might be hard to remove it later without tearing the green stuff appart. )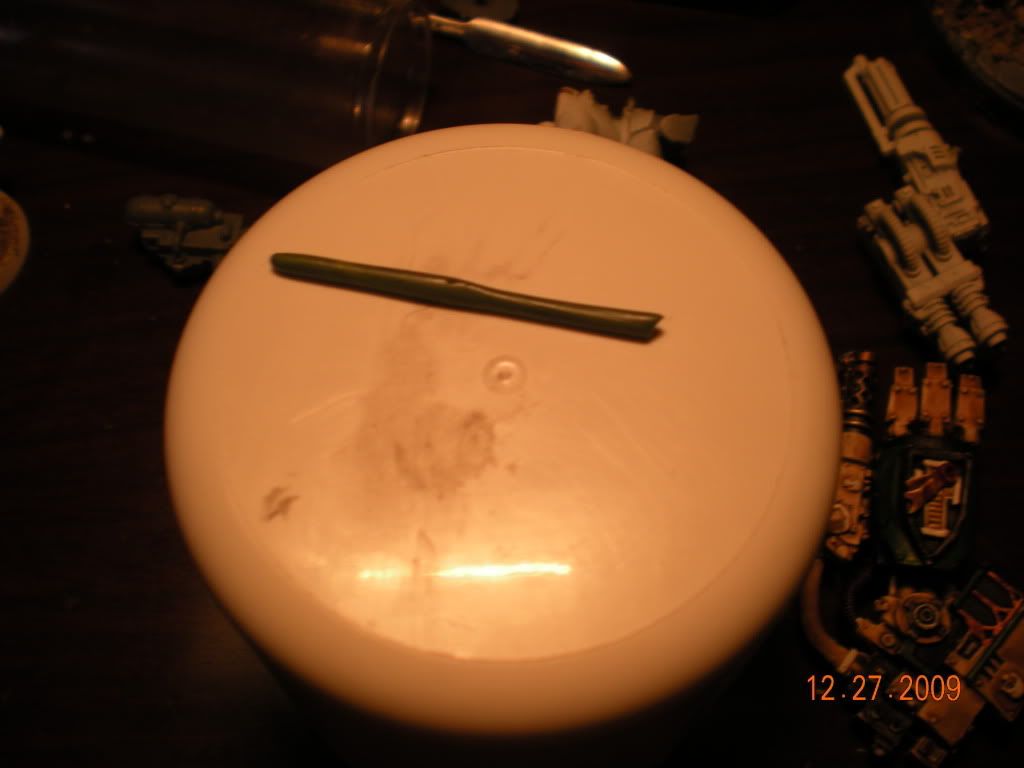 Use the pencill to "dot" holes along the line, this will later be the holes in the chain.
Then press down on the sides, in between the holes to seperate the loops.
Once you have this done you switch to the knife, and just press it down so you make a "cut" between the edged of the centel hole. This will make the links.
Then use the knife to make sure that the circles goes all the way into the link ( so that the cut you just did before is the outmost part of the link, not a blob of GS )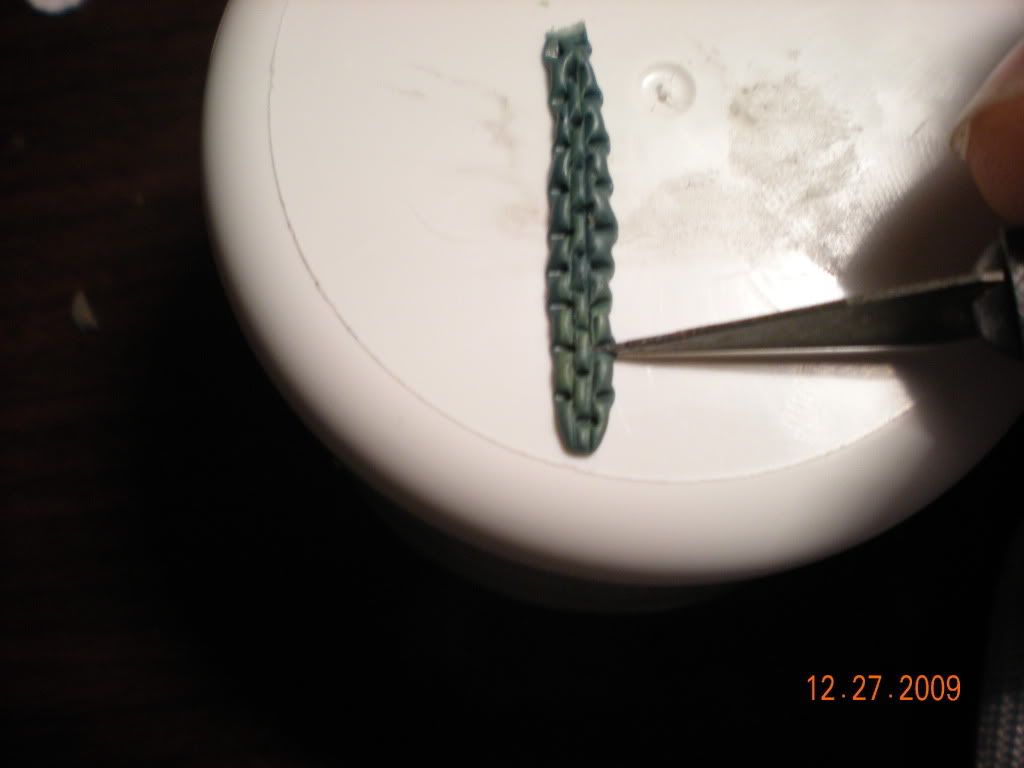 Next you round of the edges with the tip of the blade, so your circles will really be circles and not square chains ( if you are aiming for the more angled chains then do that instead ).
And finaly you go over the chain again with the pencil and push down to even out the holes.
Done!
This style of chain is probably best when used on vehicles or other large flat surfaces, since it gets a pretty thick chain. I have not yet tried it on infantry, so if anyone does feel free to let me know how it works out!
Hope this helps
Edited by Alexander Fogh Pedersen, 28 December 2009 - 04:40 AM.