I welcome you, Brothers, to a thread in which I am going to show some of my miniatures.

I´ll start with a WIP-shot of my LPC vow, 10 Tactical Marines including a Sergeant and one special weapon. I apologize for the crappy light, the pics were made in the basement, that´s where my paintstation currently is.

Well, this is at the beginning...piles, piles and more piles of grey: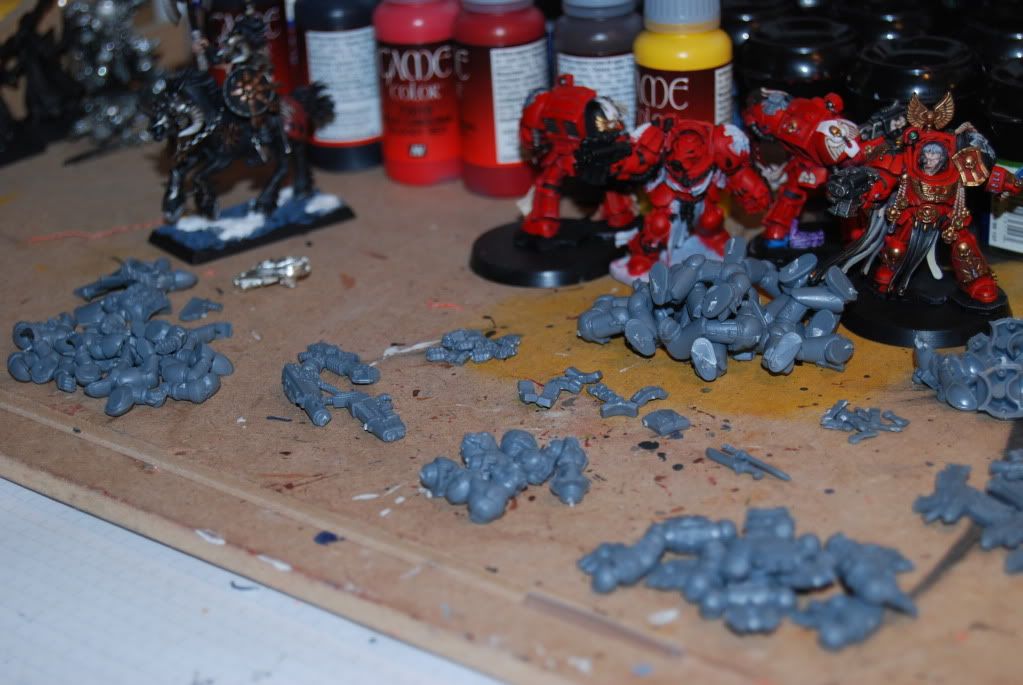 And another shot of the same "landscape":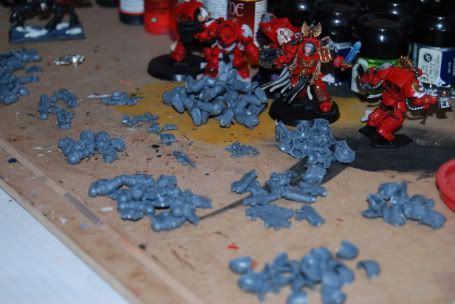 As time goes by, the assembly has made some progress: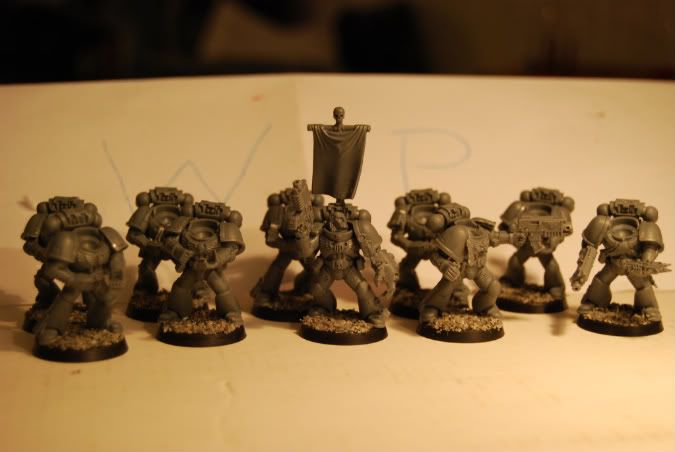 I would like to introduce to you my very humble Sergeant. I have planned this squad as a reincarnation of my first Tactical Squad, proud and humble servants of the Emperor and Sanguinius, but their time has come. The Sergeant of that squad has fought many battles and many more foes lie dead in his footsteps, he won several battles for me, e.g. once his entire squad was killed by a Demolishercannon from a Leman Russ, he passed his Ld test only to charge furiously into that tank and tearing it into pieces with his massive Powerfist.
Against the horrendous Hivefleet the fight seemed already lost, but this proud warrior stood against two Carnifexes which had slain many of his brothers and shmashed their heads, forcing the Hive to retreat.
So, he is now honoured with a shiny new bolter(a really big boltpistol
) and a polished metalplate for his war-torn face.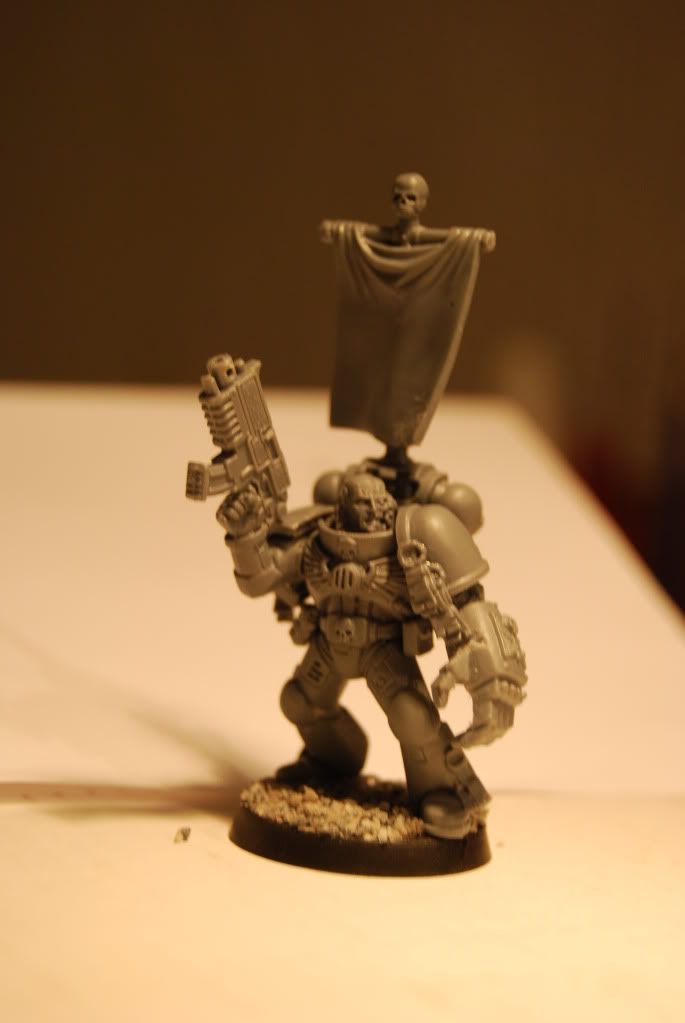 And another point of view: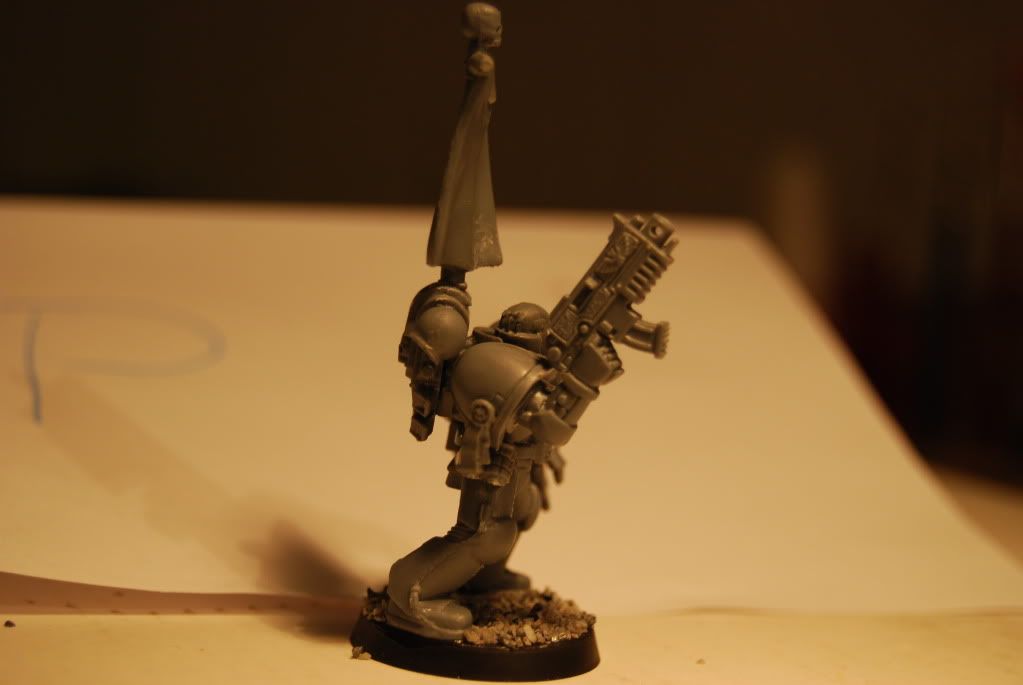 Well, that´s it for now. Please let me know what you think, and of course comments and criticism are welcome!


Oh, and it burns me to ask everyone here a question:
I have now received some Vallejo paints, and I don´t have any experience with that stuff, so how were your results with Vallejo Bloody Red/Gory Red layered over a Chaos Black foundation? My army has a rather bright red as colour, but currently I am out of white primer, so I thought I´d give Chaos Black a try.



Snorri
Edited by SnorriSnorrison, 03 March 2013 - 08:54 PM.