Greetings Citizens of the Imperium (Or Denizens of the Warp).
For those interested, the Blood Angels were, and still are, my favourite SM chapter. It was a full page spread in WD of a BA force, that got me interested in 40K nearly 15 years ago. 10 years ago I built my first Blood Angel army. It was the first time I actually made a decent attempt to do a good job. My armies before that do not bare mentioning... Anywho. I've come and gone from 40K several times since then. And I regret I no longer own my first BA force.
With the upcoming C:BA release (and bordom and frustration with my Knights Templar project), I decided now would be a good time to start a new BA army. This time however, I am going to attempt to out do my previous works/projects in every respect. I am NOT going to resort to Washes for my shading/highlighting. I am NOT going to use metalic colours. It should be noted this is my very first attempt at NMM. It should also be noted that while I have done free hand work before, I have never done it to this level of detail.
Without further a do, I present for your viewing pleasure, my BA Death Company Chaplin.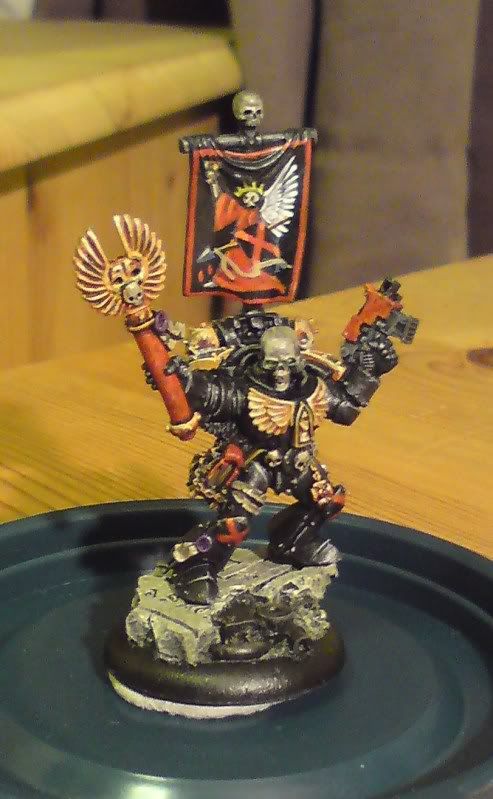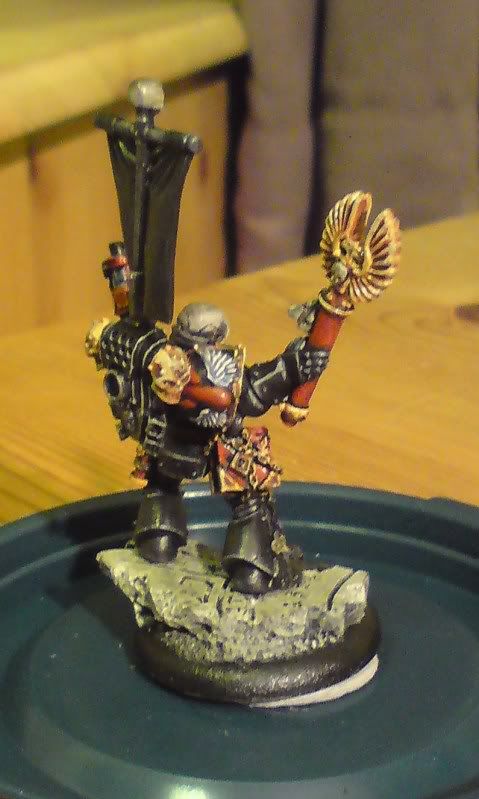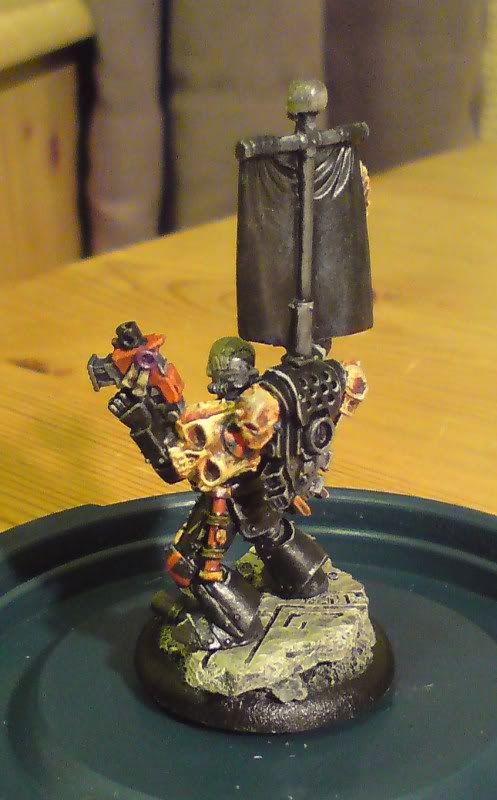 As always C&C welcome. But please bare in mind, I know the NMM aren't the best out their, it is my first attempt.
CTK
Edited by Cain Tiberius Kondrad, 03 April 2013 - 11:28 PM.