'ello all!
Well, here's the first finished unit of my renegade army the
Iron Gods
, Squad Ghoran:
Squad pic: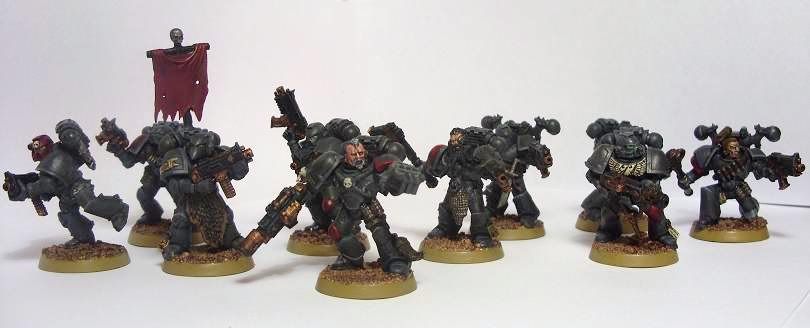 and close ups: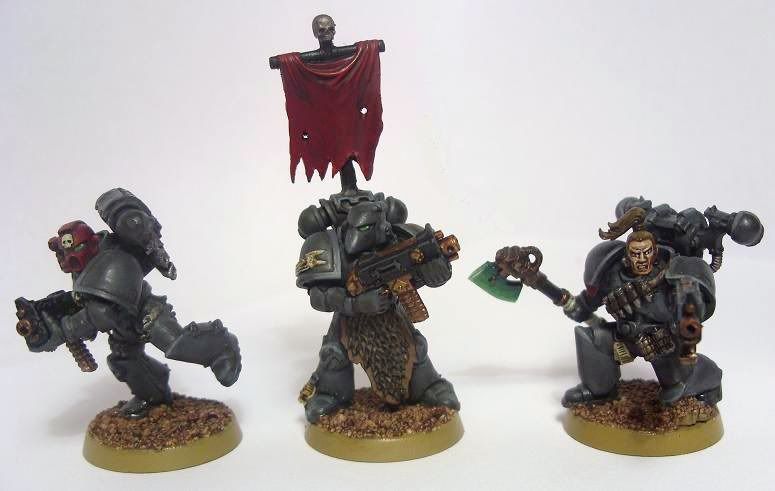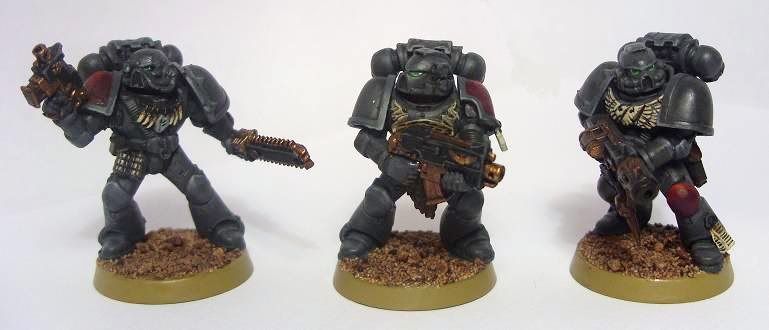 and Ghoran himself: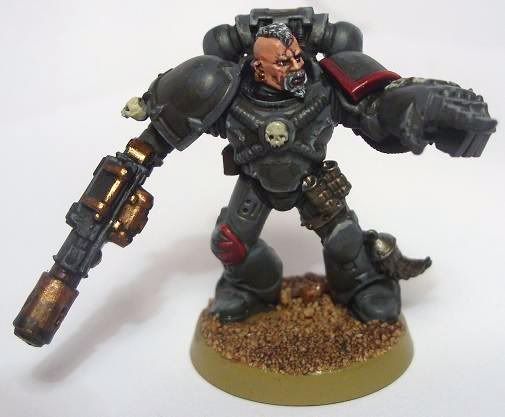 A veteran of countless battles, Brother Ghoran is one of Talek Varn's most capable, ruthless and loyal lieutenants. He served the pirate Lord long before the Iron Gods arrived in the Solios Nebula and it is suspected that he may even have turned renegade from the same Chapter as his cruel master. Whether this is true or not, he seems to be one of the few men that Varn trusts implicitly and therefore Ghoran's squad is invariably at the forefront of any Iron Gods raid.
C+C welcome!
Edited by Strike Captain Lysimachus, 23 September 2012 - 08:32 PM.