Yeah I have been building a trench table. Have to thank a number of friends for their contributions.
As space is a constraint, building upwards has always been my plan. Another major factor is how to store the trench table. As we all know, a 6x4 with 'trench' terrain on the top is NOT a trench. A trench requires dug in sections, and therein lies the problem: how to store?
Another thing I was looking at was to design it as being modular, similar to the GW Realms of Battleboard. We sat down and planned the design out (which I will show later), but we needed somewhere to house it somehow.
I decided to build upwards, making a full 'table' platform (I don't have a table. I use a large board sitting on to of shelves to maximize space), where the trench would sit, and have a frame around it, to house my other boards on top where necessary.
We pretty much sat down one sat and built up the table frame. It is foldable to allow access to the trench.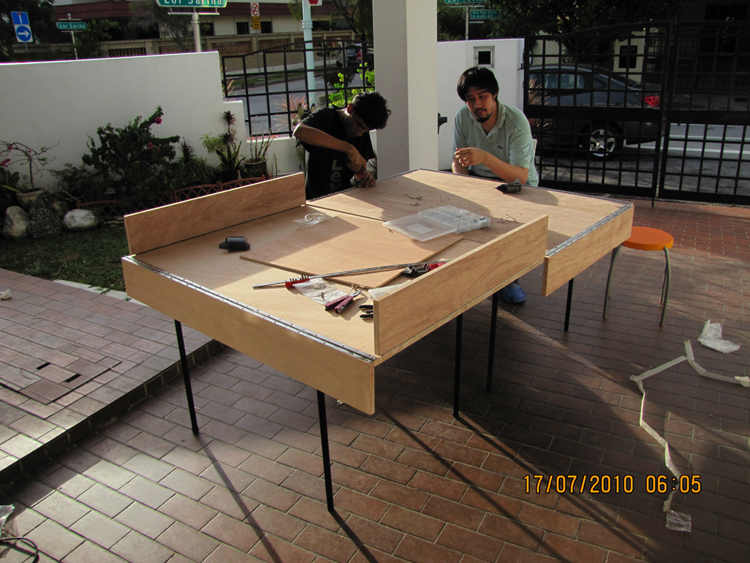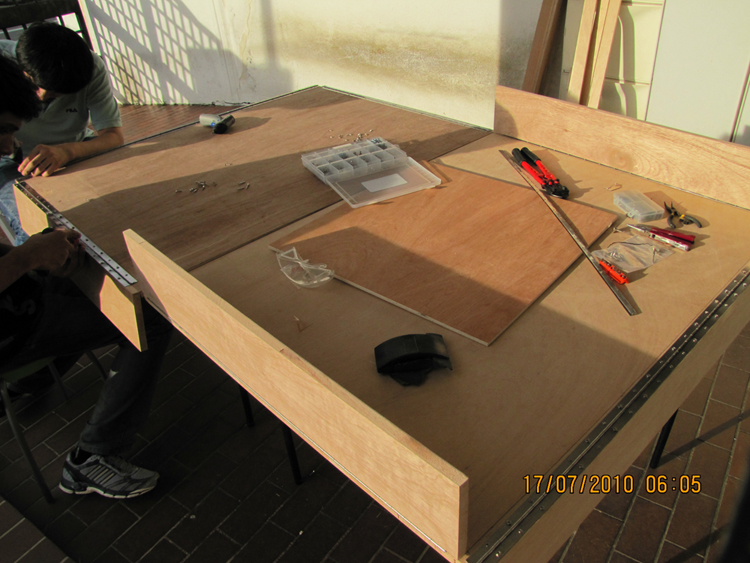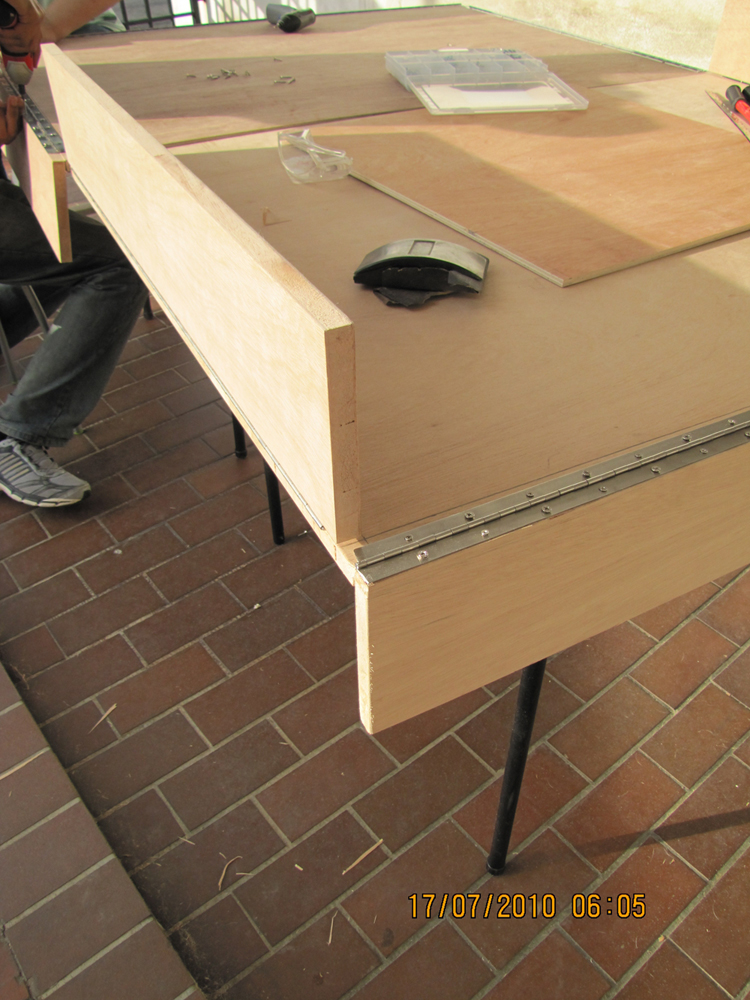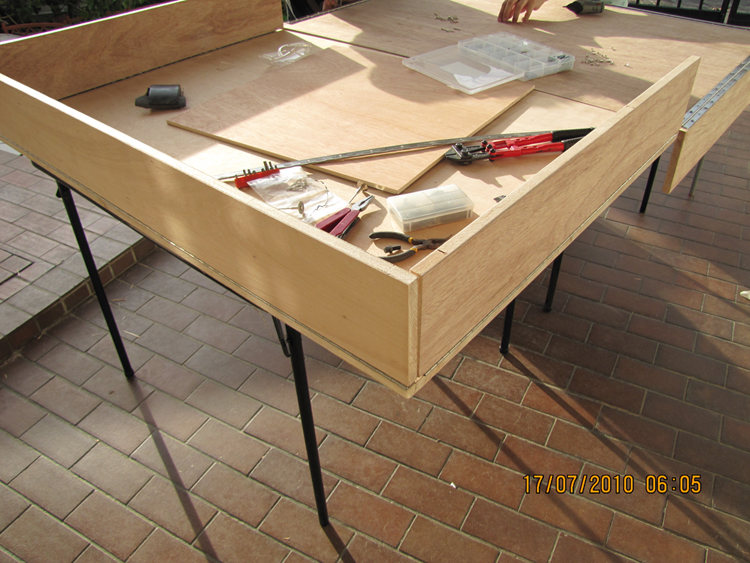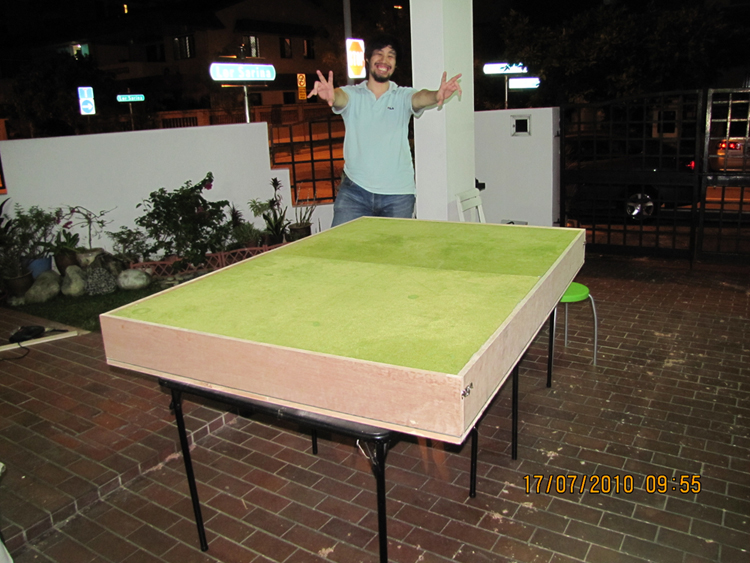 Im not in these photos...