Hail Fraters
Well - a running log of my WIP progress will be added here over time - and a briefly introduction of me, myself and I will follow shortly.
First up - my Fallen Angel Chaos Space Marine Terminators. Much maligned, the figures none the less look cool. A humble mix of MicroArts resin legs, MaxMini "large shoulder pads" and GW Terminator torsoes.
Enjoy!
Full squad: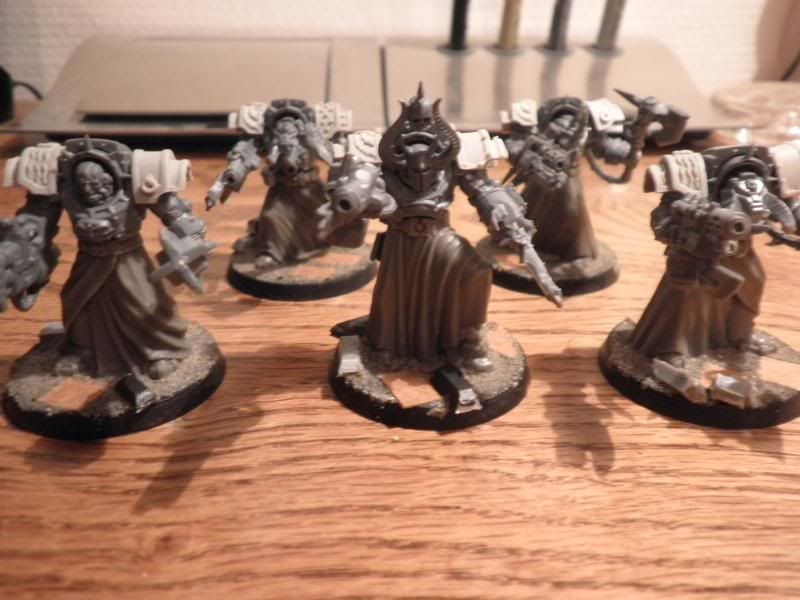 Sergeant / Aspiring Champion / Soul-damned benighted fool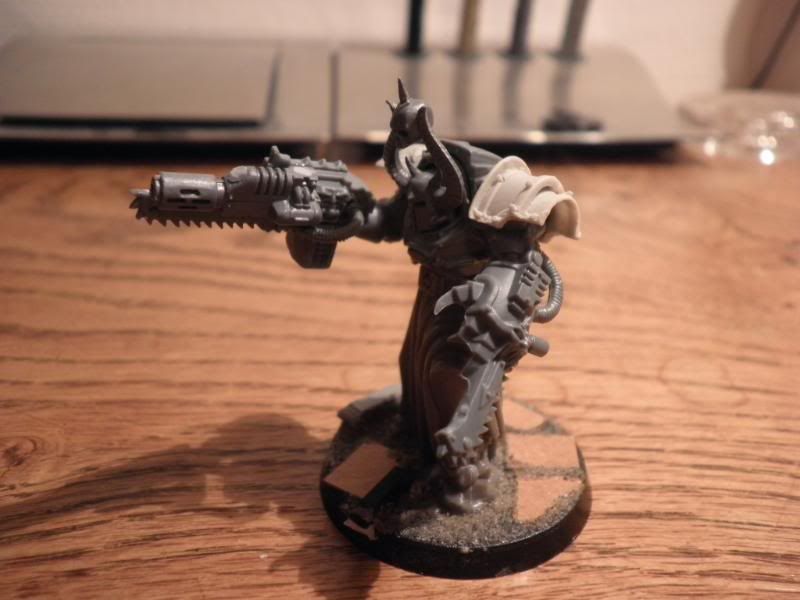 Heavy Flamer Specialist
Comments and critique is always welcome.
Kind regards,
Master Ciaphas