Hello everybody and thanks for having a look.
First off, this is my 1st post ever, anywhere, so yay for new things.
So the Army will be a Successor Chapter, jury is still out on the name, but I'm thinking along the lines of Blades/Fists of Salvation/Vengeance/Reason.
Colours will be standard DA green with level of inner circle-ness depicted by the colour of the left arm, starting with White, then Bone, Blood Red, Scab Red for the 1st Company. This represents their Rage replacing their "innocence" i guess.
So, credit goes to Doghouse and Lamenter for my insperation/technique for my power armoured marines, and to someone on another site who's name I've forgotten, for providing the concept behind the Terminators.
So, without further delay, the WIP pic of a Power Armoured Marine and a Terminator!
other models displayed for comparison purposes.
P.S. Hit me with the constructive critism, I know my GS skills are quite lacking.
So cheers, and looking forward to the feedback.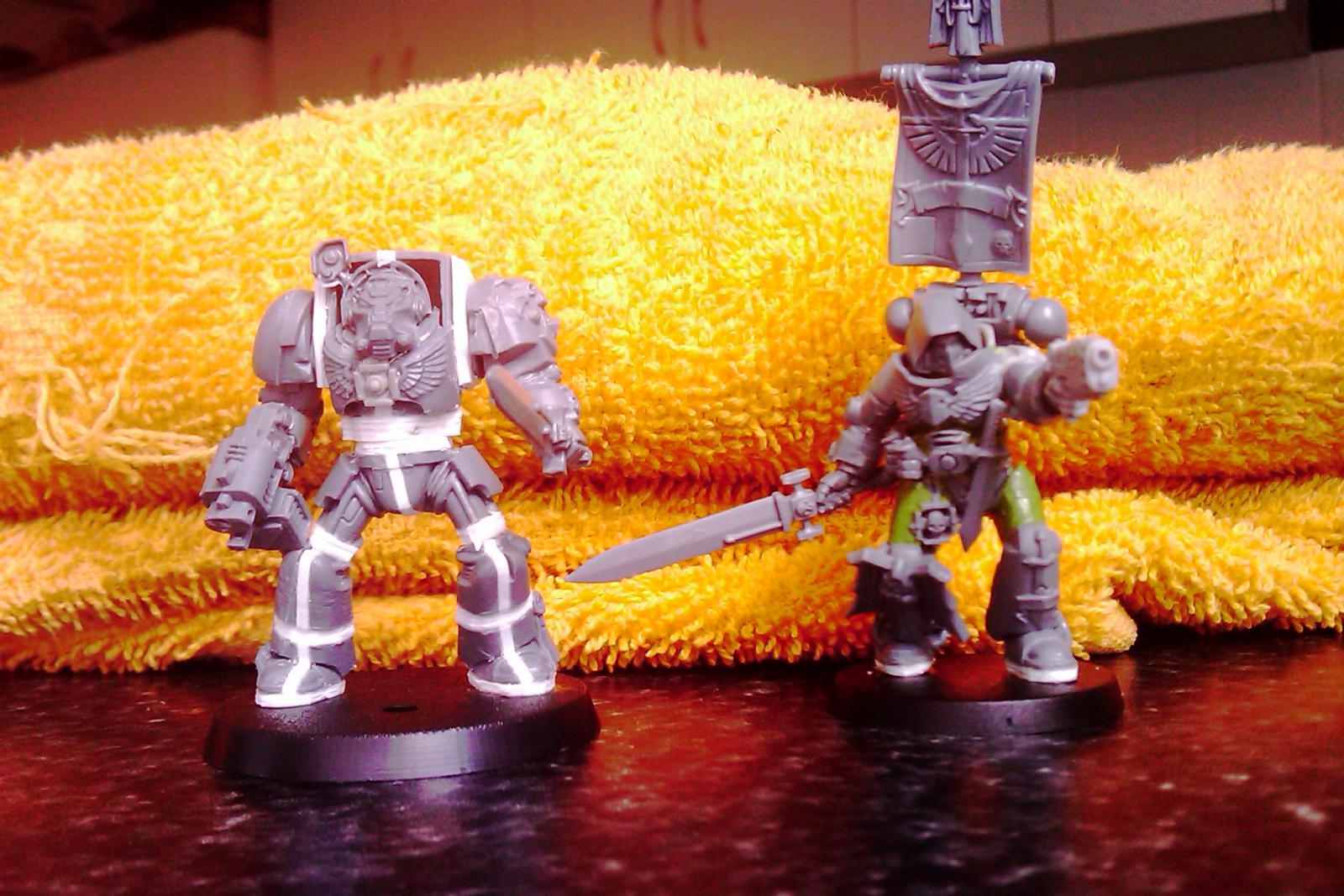 P.P.S If anyone can tell me how to get the actual pics in the post instead of links, I'll do that, til then, this is all I got, sorry.
EDIT: I got it, obviously!
EDIT MARK II: The Terminator is an AOBR model
Edited by Grotsmasha, 01 September 2011 - 03:10 AM.