Well been away for while and neglected my BT's (doing Eldar, heresy I know, SW and BA). Decided to give my bikes the 1st lookin, a bit of rebuild and revival and some brand new conversions.
Going for the really kinghtly look with these guys, lots of banners, ribbons, P-seals, BT icons etc etc. .
Marshal: Cant see to much, as said some older models needing some updateing and extra decor added.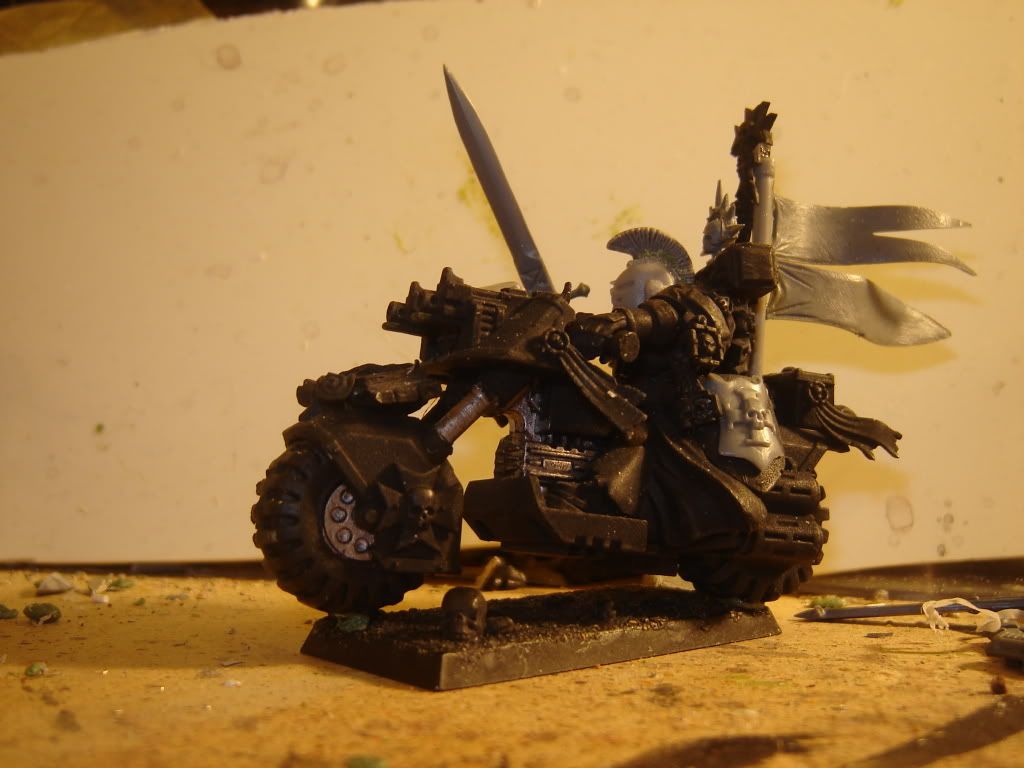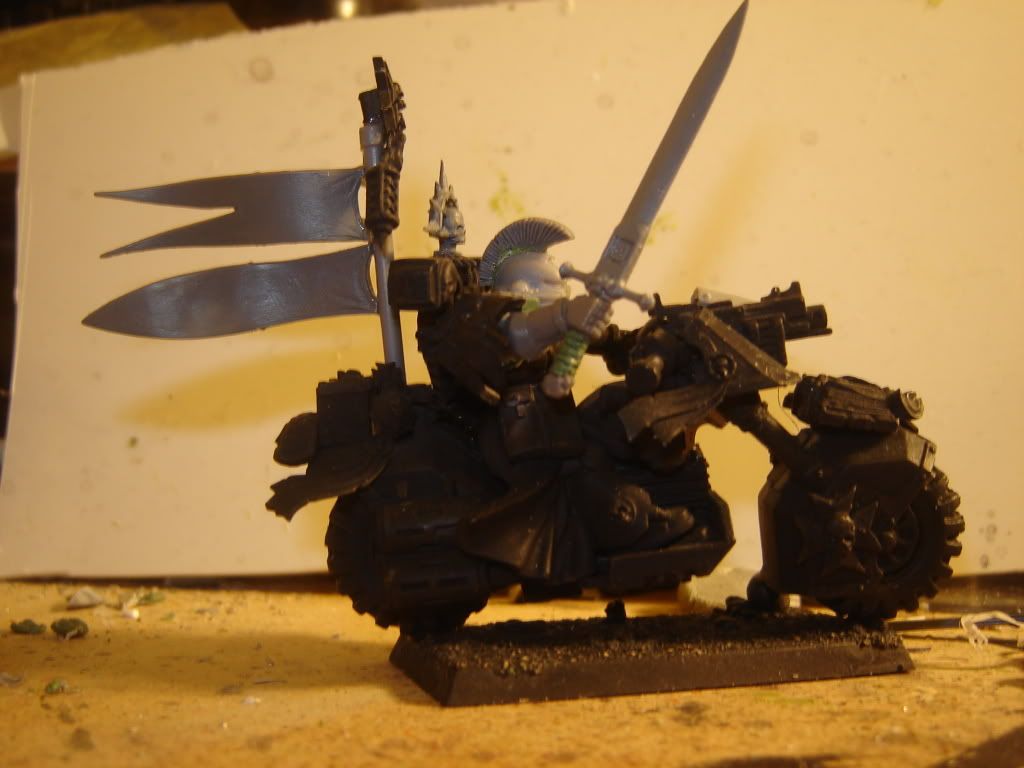 Standard:This guy just counts as a sdtandard biker with bolt pistol. Of course might change next time BT codex gets(if) an update.
WYSIWYG
And somthing I have been meaning to do for a while. A reclusiarch or 'chaplin' on a bike, as the stock one GW puts out is a little naff. Sawed up the middle on his legs thru the scrolls hanfging from his belt, then across the waist. Turned out pretty well as the legs sit more or less perfect on the bike.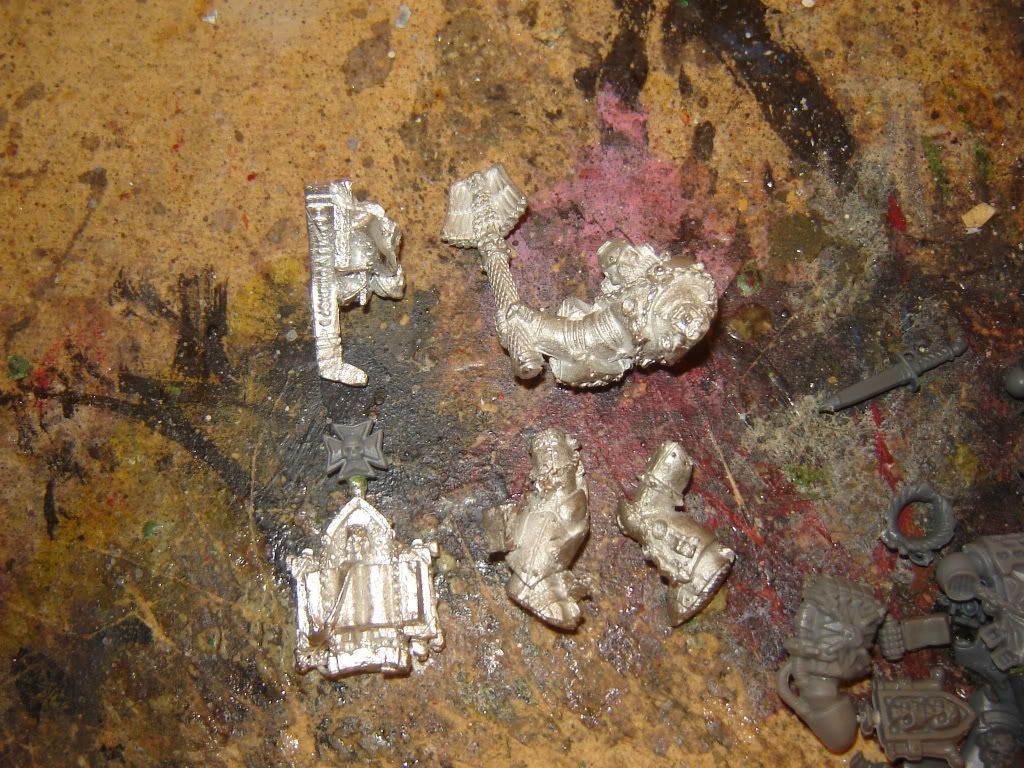 He'll have a P-fist and his power weapon, did want the Pfist on the right but couldnt find one that looked right. So, will be on the left holding the handlebars very carefully.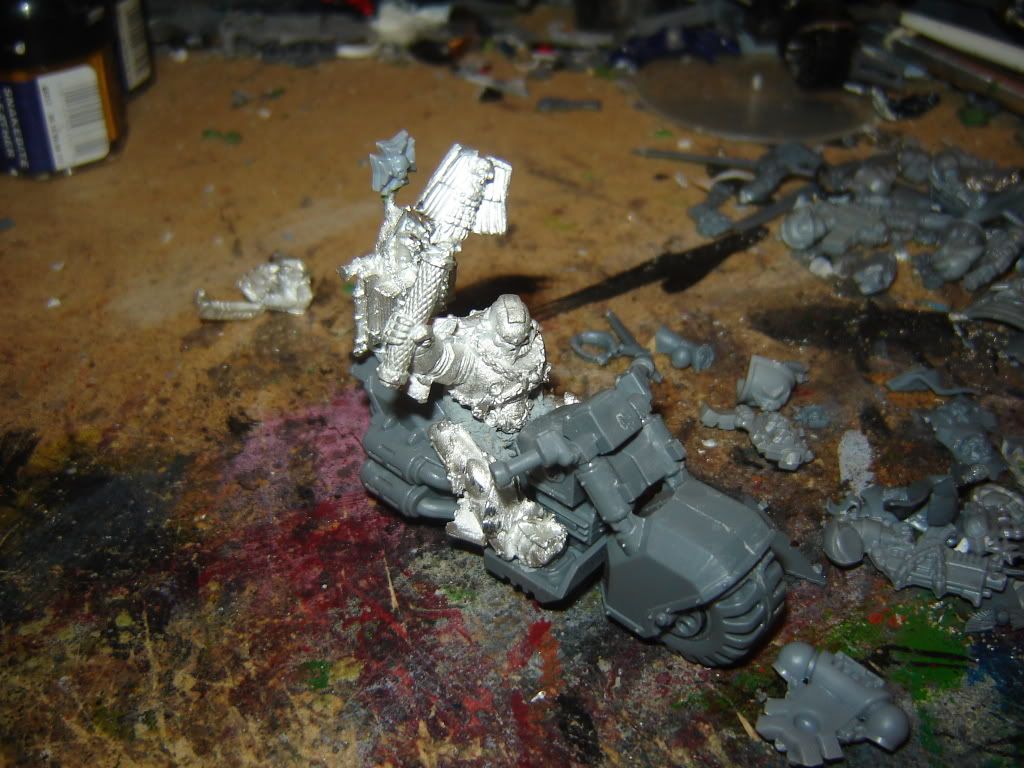 Not to sure to give him a storm bolter as well and make itbuilt into the front with the other two bolters or not. I got 5 pts spare on my 1500pts list for it.
Anyways, C&C please if you will.
Edited by Eberious, 12 November 2012 - 10:11 PM.