I'm starting a new blog to consolidate my progress with the almighty redemption. It comes in 2 forms:
1) The redemptionist crusade, a guard army
2) The Emprah's War Bastards, the marine chapter that draws recruits from the surviving conscripts from the crusade.
At the moment, I am in China, so the photos will mostly be of the Marine variety as the guard army currently resides in England.
The Marine army all have themed base, made from regular 40k bases and plasticard, bits and bobs and whatever i can find. Here is a dreadnaught base: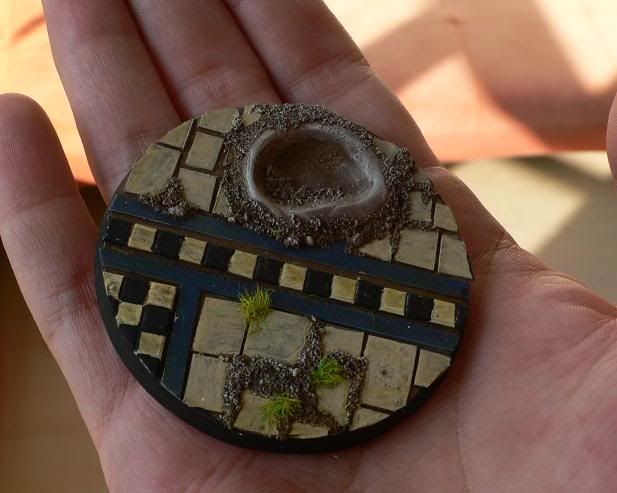 So far I have completed a squad of terminators and a cheap marine HQ (lord in terminator armour, 140 points)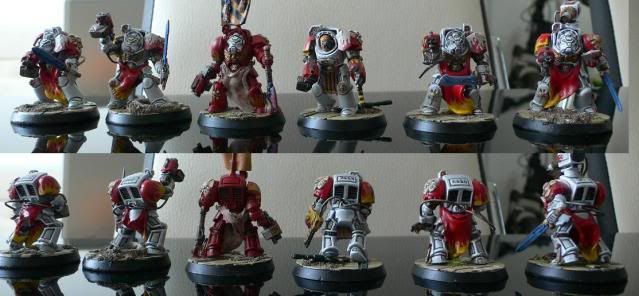 I also have 2 dreadnaughts. The first is of the rifleman variety:
WIP: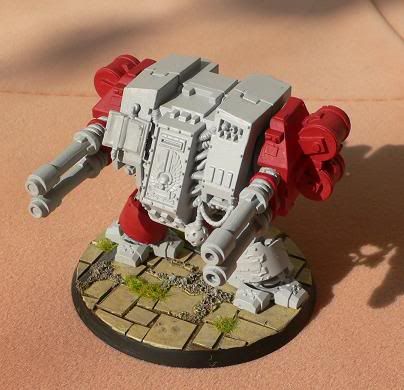 FINISHED: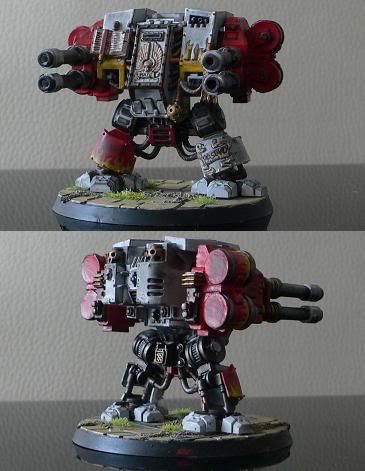 The second is a little controversial - I got carried away while converting and ended up with a dreadnaught with a living pilot! Oops.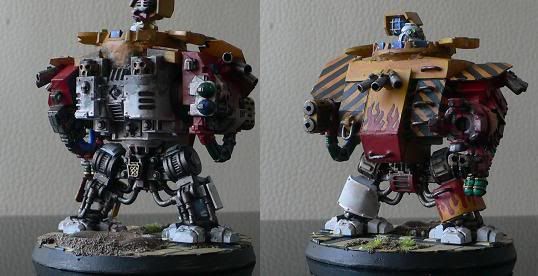 I have also finished a squad of scouts, mostly close combat but there are 4 shotguns.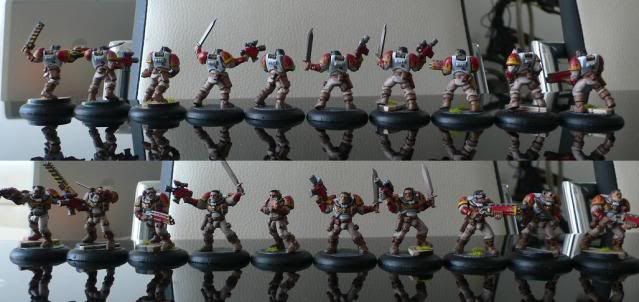 And my current WIP is a tactical squad with a Rhino APC.

TO PAINT LIST:
10 man tac squad, flamer, powersword, missile launcher, Rhino (almost finished)
10 man tac squad, flamer, powersword, missile launcher, Rhino
10 assault marines, powerfist
10 assault marines, powerfist
Landraider redeemer
Gabriel Seth