Hey all, I bought the Badab war books a month or two ago and was bitten by the new army bug, so I couldn't help my self and had to make an army fit for the Tyrant himself. Here are some quick and dirty photos of what I have done so far. Unfortunately I moved recently which means my light box did not make the trip, so until I make a new one these will have to do.

First off the first two members of my first tactical squad. woo, that was a lot of firsts.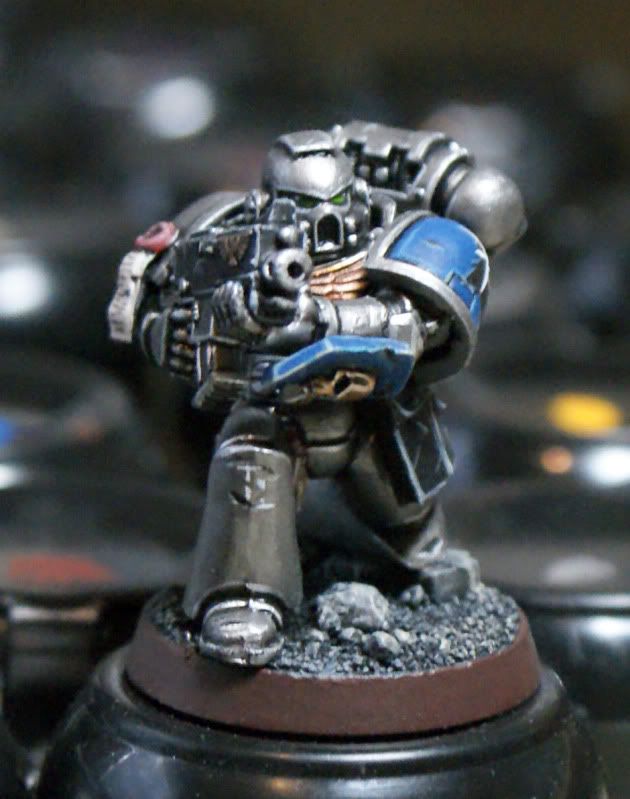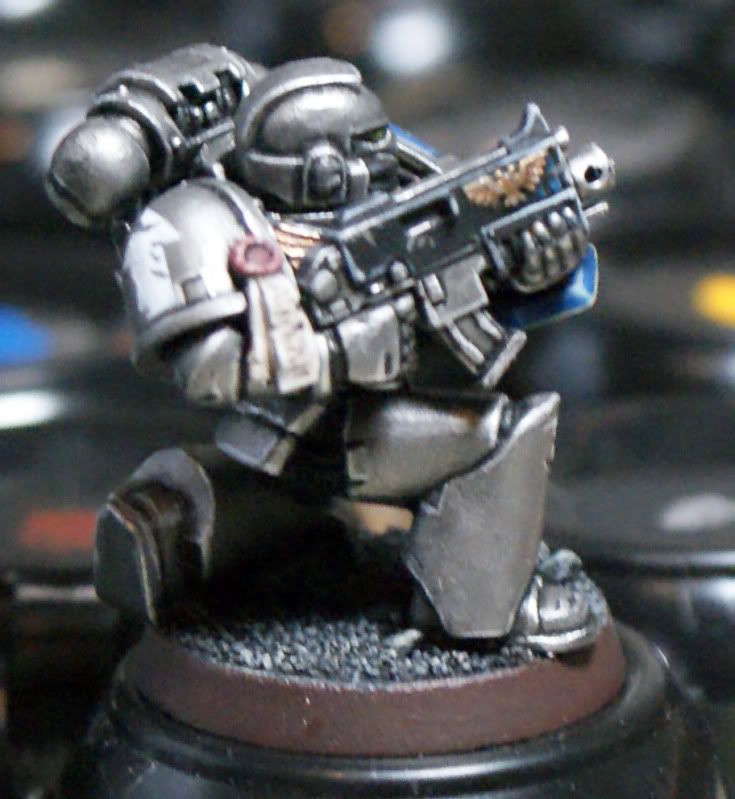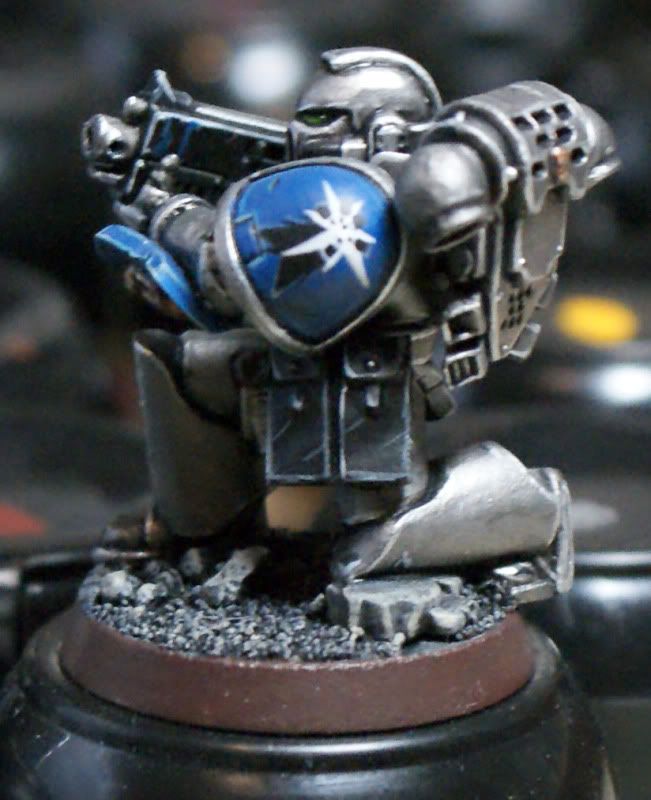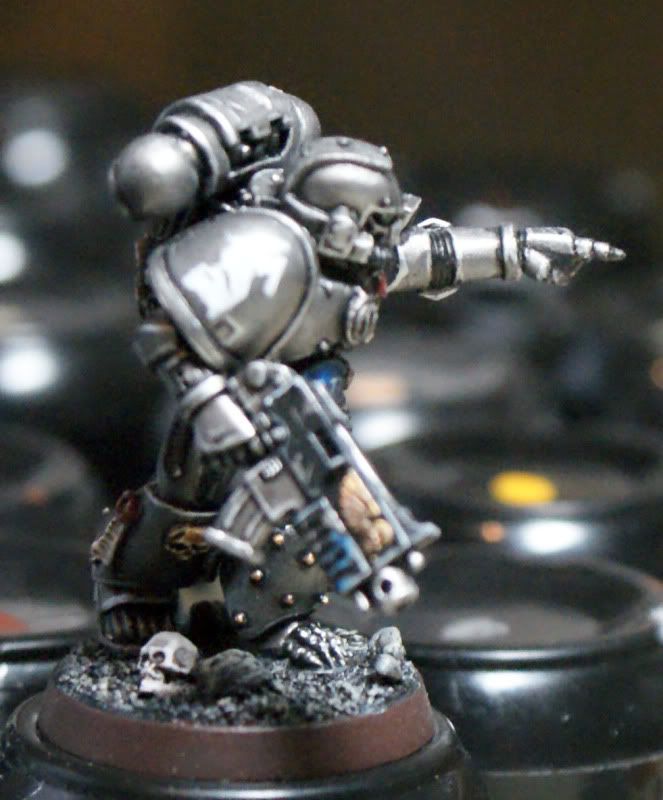 The second guy uses a body from the Legion of the Damned, I love the poses in that unit so I'm trying to use some of them throughout my force where ever I can. I'm really trying to make each model an individual in this army. The Tyrant's Claw symbol is painted on each model as well. I'm not a big fan of the Lion head symbol, but it may find its way onto vehicles and banners. I figure this army is from around the time the Astral Claws pown'd the Scorpions on that moon near the end of the war.

Next up some members from my assault squad. Currently its at 5 models but is going to end at 10.



This last guy was also my test model.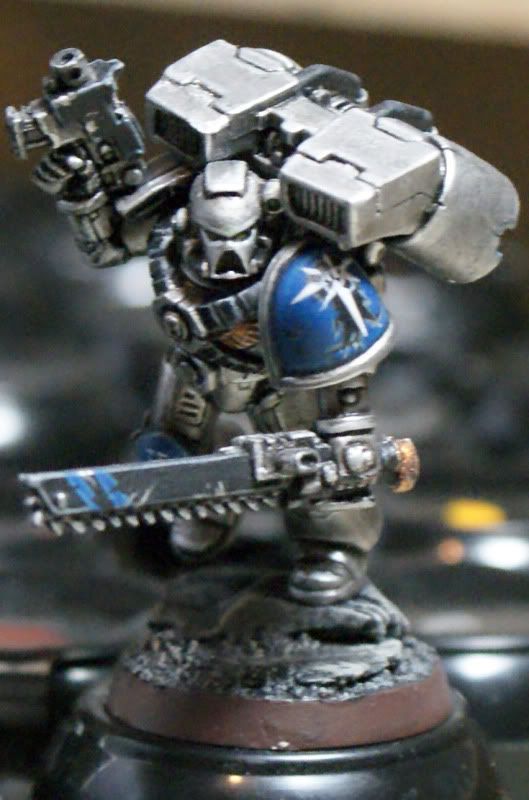 Some of the assault marines and scouts started their lives as Iron Snakes, so were already mostly metal. In fact a few of the scouts were Iron Snakes, then became Crimson Fists before they became Astral Claws.

And heres an army shot so far.





I have the rest of the models for the first tactical squad and assault squad, plus a assault termie squad and a land speeder storm. Also a captain model for when i don't use the Tyrant.

My final List is going to be.

Lugft Huron

Chaplain with jump pack

5 assault termies with thunder hammers

Dreadnought with drop pod (not sure on armament yet)

10 man tac squad with melta, multi-melta, power sword and plasma pistol in a drop pod

10 man tac squad with drop pod (again not sure on load out yet)

5 scouts with ccw, power sword, melta bombs, teleport homer

10 man assault squad with power sword and flamer

3 landspeeders with assault cannons, melta, hvy flamer, hvy bolter

Landspeeder storm

6 man bike squad with attack bike (i know thats to many fast attack choices but i want to include bikes since it says they were used a lot by the Astral Claws)

Possibly a Land Raider Redeemer and a Predator.

Comments and crit welcome.
Edited by nurgling6688, 18 May 2015 - 04:34 PM.