Apothecary templar 14
(have removed pics and edited this post)
Well, I wasnt really all that pleased with the first version I posted here. So I have done a new head, cut away into the helmet this time then built back with Gst. You can see some detail(again will show better once painted) but more than the last pic showed. Some parts made the transfer to the new model while I got rid of the torso completely and gave it a new chest decoration(hope you like this one better T14). Used plastic seals on the left shoulder pad instead of the Gst ones, which looks better again. The tubeing around from the belly area to the back have been done with thin plastic rod.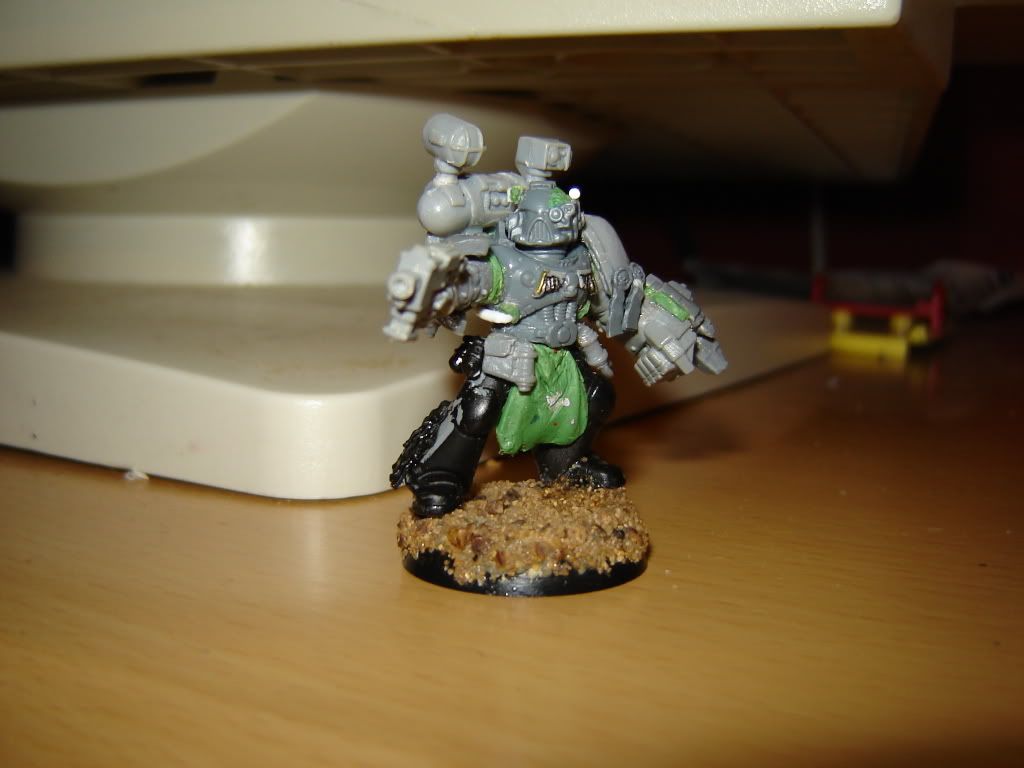 http://i1178.photobu...ar/DSC07920.jpg
http://i1178.photobu...ar/DSC07919.jpg
http://i1178.photobu...ar/DSC07904.jpg
Think you'll agree, its a damn sight better. You'll have to forgive me for the fist sloppy version, I have man flu.
Edited by Eberious, 22 February 2012 - 01:31 AM.