Well i took me quite some time to post some pics of my minis in these hallowed halls.

I started my Word Bearers several years ago (around the time of the 4th edition Codex) and they have been a project that has developed since then. I have a nasty habit of allowing myself to be far too easily distracted. As a result many of my marines are in a kind of 'painting limbo'. Almost finished but not quite. This is the main reason i have decided to start this thread in the WIP forum. Hopefully it will give me the motivation i need to continue building on my WBs and their allies.

Thanks


These Possessed are actually the first minis i painted for the army. Sorry about the poor photo quality.




My Berzerkers were the second squad i painted. As soon i got my hands on the Berzerkers kit i knew i had to fix the old and out of date arms and weapons. For this i used a combination of CSM and marauder arms with the newer CSM weapons.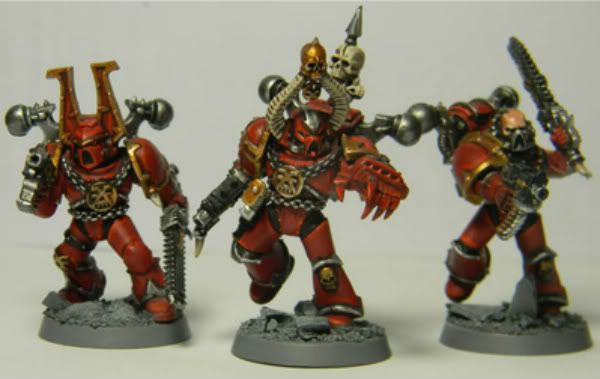 Flamer havocs.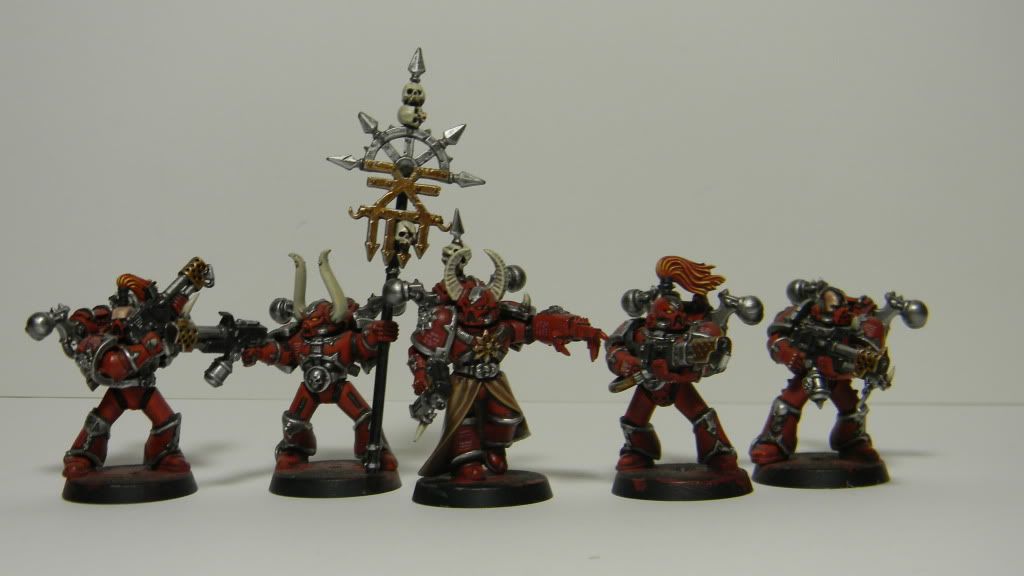 My Dark Apostle 'true scale' attempt.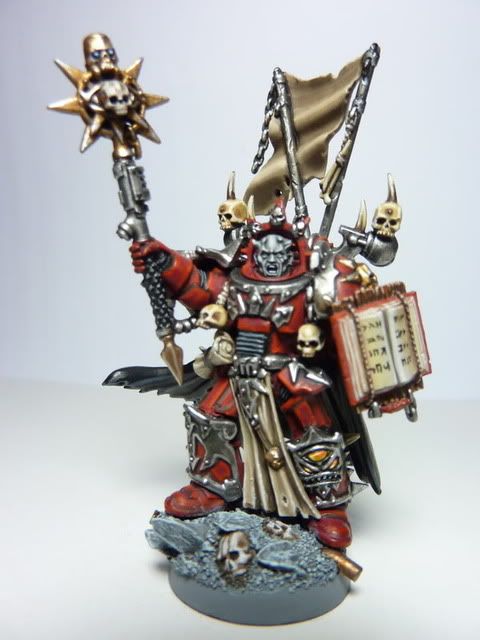 I intended to give the Apostle a terminator body guard...but got side tracked by A D-B's Blood Reaver...and so i have just made a start at a 'true scale' NL.


Anyway thanks for looking
Edited by Kizzdougs, 07 November 2017 - 11:57 AM.
Tags edited