Alright Chaps now ive always wondered what the Stormbird looks like, its big, its beefy, its shooty, and quite frankly it makes me giddy like a school girl.
This is clearly an Apocalypse style flyer but its heresy era tech, as far as i know no one uses or has access to anything like it, *coughmarinesmalevolentcough*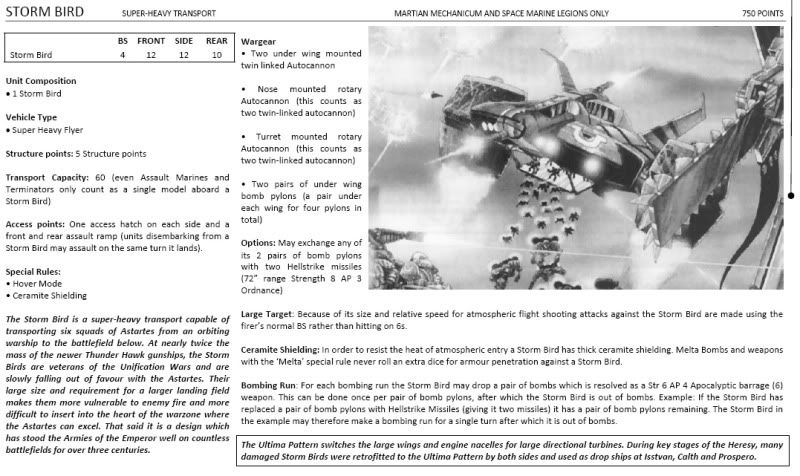 and it looks very official... but god where can we get something like that, forget Thunderhawks, this is oldschool.
and i was wondering if anything like this might come out in the fabled "summer of flyers"