Well, I'm gonna have a stab at a Heresy Era IF army here soon, and I decided I need to peg down a yellow. My first effort didn't really work, so I tried another recipe involving Vermin Brown and Golden Yellow. I like it better, but thought it'd be nice to post up the second batch of test minis for feedback.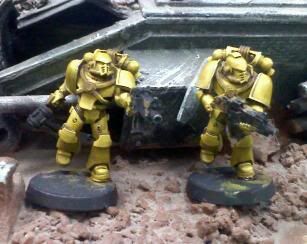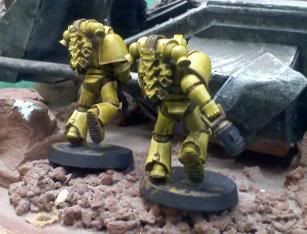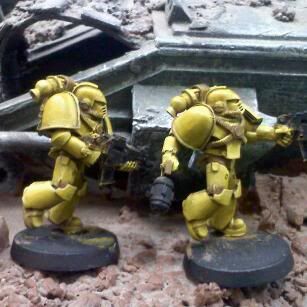 Sorry about the small pics. My phone's camera isn't the best.
I'll try to get better pictures if I decide to finish the minis. Right now I don't want to do any detailing unless I decide to keep the recipe.
Cheers!
Edited by Brother-Captain Sharp, 18 October 2011 - 11:50 AM.