So my small Consecrator force based completely on the "rule of cool": They are all "archaic" in armour choices with standard marines having my all-time favoured armour the Mk5 while the Veterans will get the Mk4. If I decide to do a command squad I'll be Mk3 and a Captain Mk2 - just for variety and to denote seniority...
So here we go:
A 5-strong marine squad of the 6th company (tactical reserve):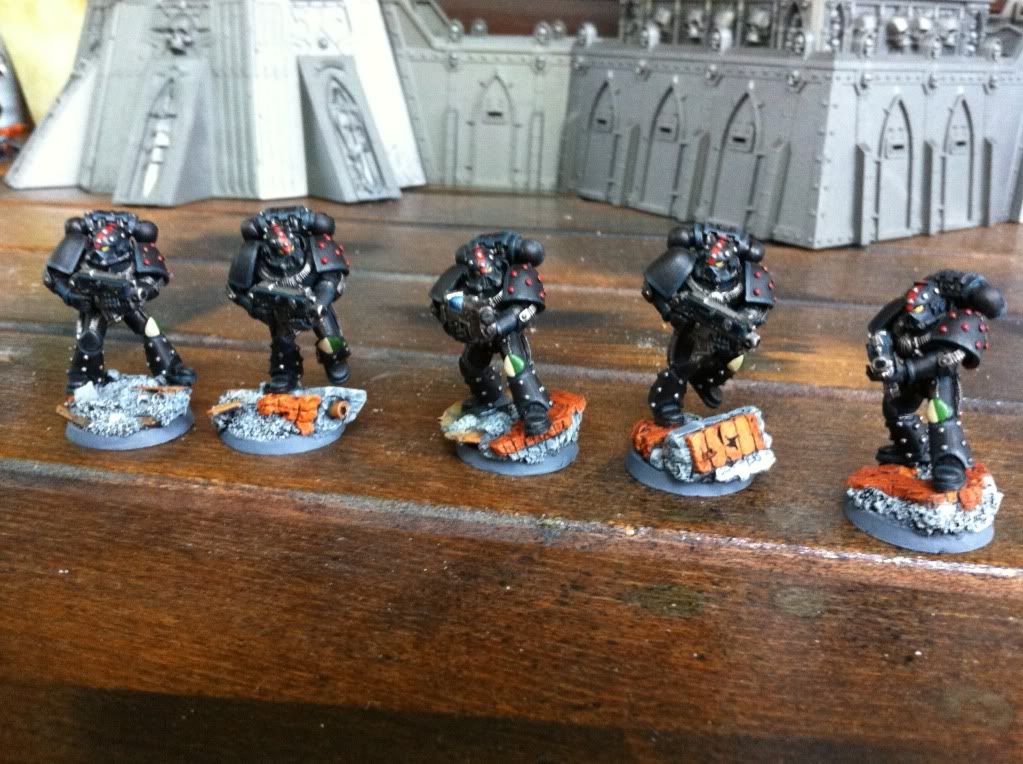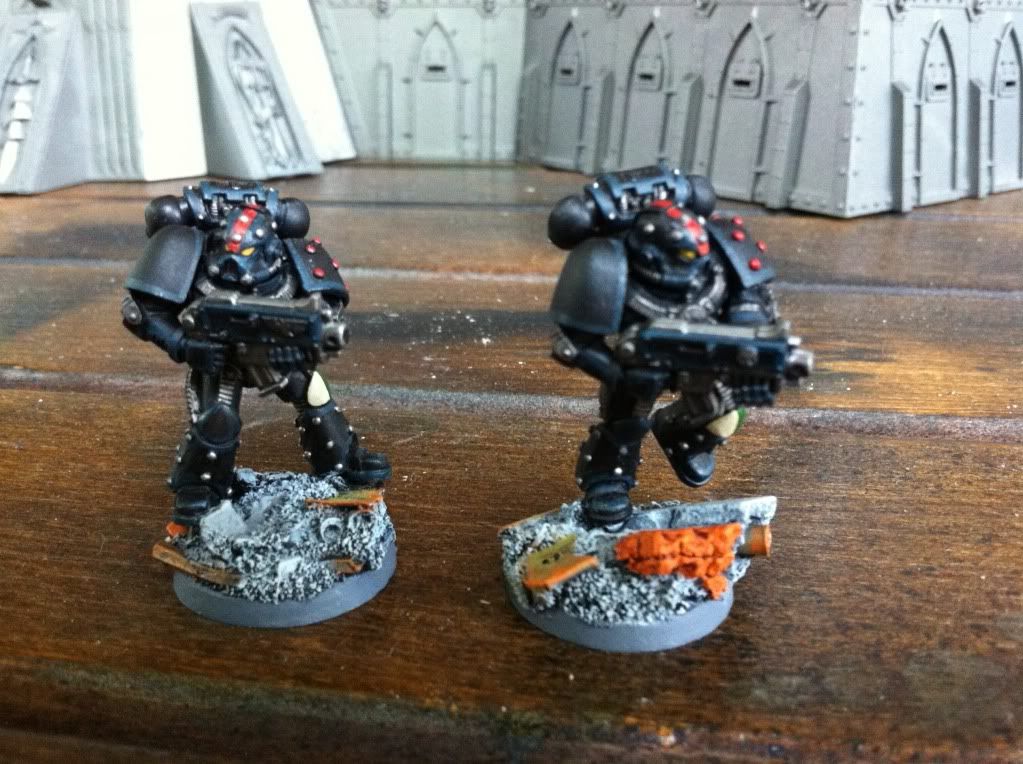 Edited by Captain Semper, 13 October 2012 - 07:44 AM.