Having been swamped with Real Life and a serious case of Not Painting, I've finally got some hobbying done: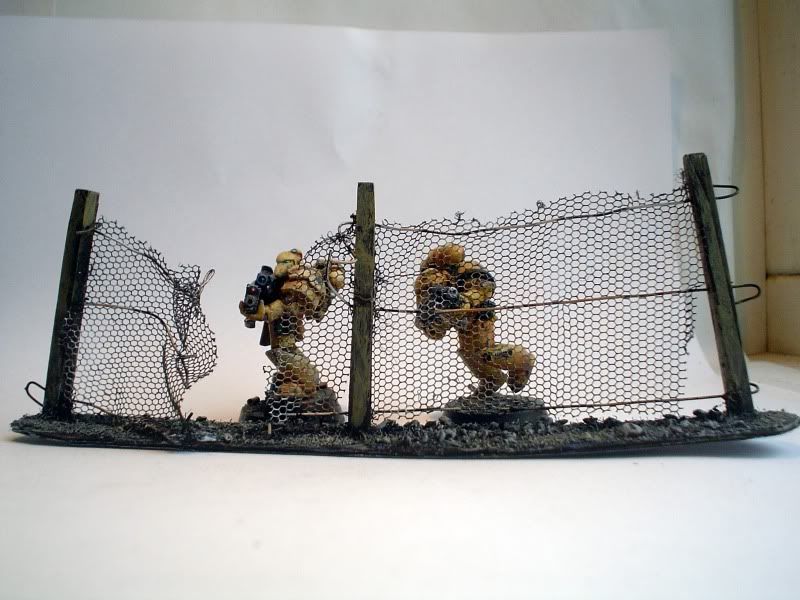 Brother Kerrek & Amer posing, so as to make sure that Power Armour featured somewhere in this update.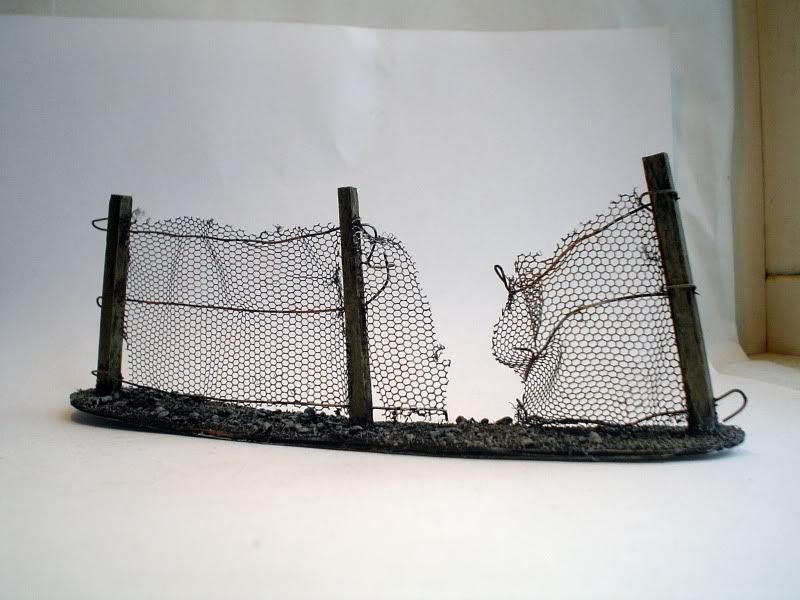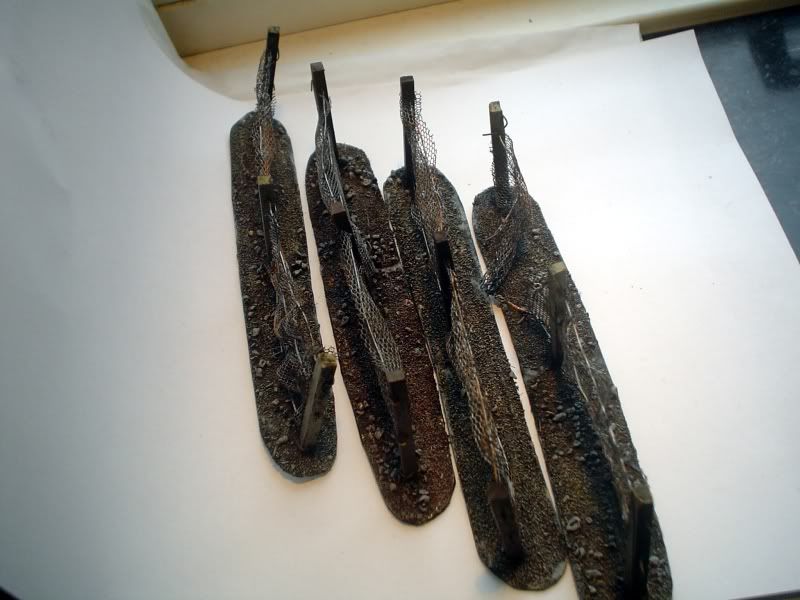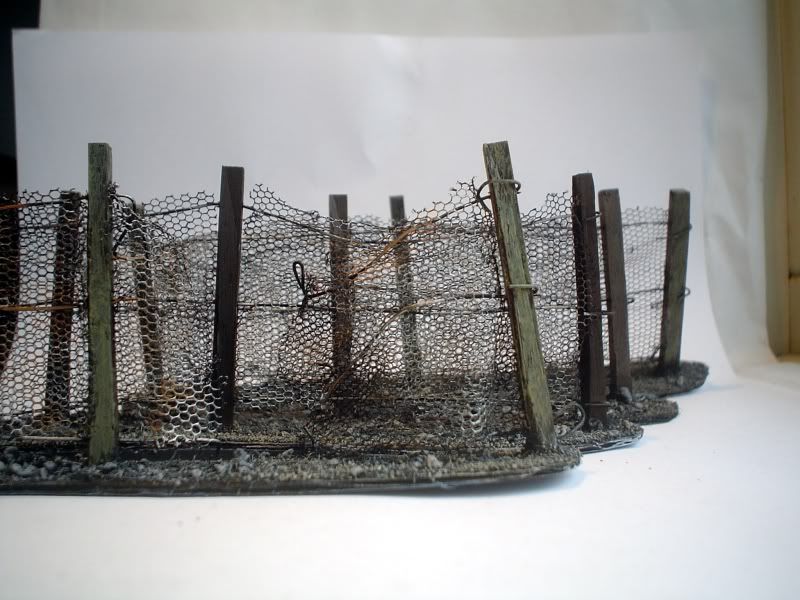 I originally made these 5-6 years ago, didn't paint them, then forgot all about them. I was helping my mom clean up her attic prior to moving, and stumbled on these, as well as a load of other stuff, some of which will eventually feature in this very log, once it's all been brought up to my current standard. The fences are mosquito-mesh on wire&matchsticks, painted to look dull and rusty. What say ye?