Hello BolterandChainsword.
I'm relatively new here, but quite old everywhere else...
This will be my log for this year's project.

I will also enter this in the LpC2012-challenge, or at least al the parts that count as valid there.
1 Inquisitor Coteaz, 1 Dread, 2 Dreadknights, 1 Stormraven, 15 acolytes, 2 Jokaero, 2 servitors, 5 death-cultists
Since the White Dwarf killed my
Witch Hunters featured on BoLS
, they will all be re-inducted inte the Ordo Malleus instead.
Here is the start of the new order.
A Dreadnought with dual twin autocannons.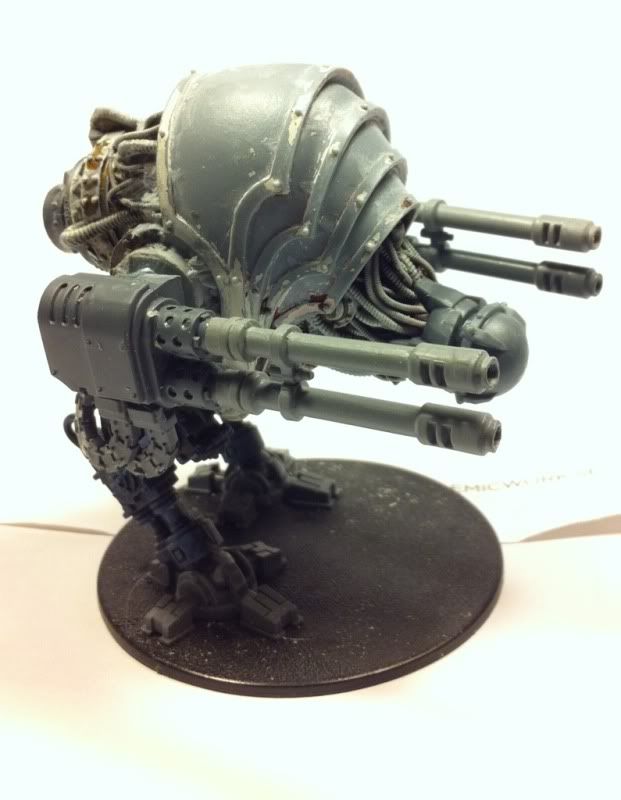 Inspiration from
Cerebralerebus on Warseer
among others.
Edited by SpeedFreek, 17 January 2012 - 09:51 AM.