The Emperor's Lions Space Marine Chapter
Created: 1994 by Jason Stowe
Primogenitor Chapter: Dark Angels
Founding: sixteenth: around M34
Planet: Nambwe III
Colors: Tan with Black trim
Chapter Master: Zamba White-lion
War cry: For the Lion and the Emperor!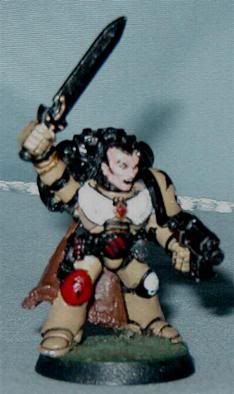 The Emperor's Lions Space Marines were part of the sixteenth founding. The Geneseed of the Dark Angels was used without consent and this has caused much anger and consternation from the Dark Angel's masters. To this day the Emperor's Lions are censured in the eyes of the Dark Angels Chapter.
The Emperor's Lions seem to have inherited Lion El' Jonson's more feral, cunning aspect.
Recruiting is done from the tribal folk of their home world, Nambwe III. The Chapter Monastery is located on the largest continent, Tanzea, on a stark plateau overlooking the Sarranghola plains.
Nambwe III is a plains world with vast grasslands, scorching deserts and steamy equatorial jungles. Huge mega-fauna, such as the super mammoths and rhinodons roam the plains of the Sarranghola. They are hunted by huge lion-like predators the size of tanks and packs of giant hyenadons. Choking sand-storms capable of stripping meat from bone role out of the northern deserts at frightening speed. The low-land jungles teem with deadly plants and animals looking for their next meal.
The tribes of Nambwe contend and thrive in this inhospitable environment, making excellent recruits.
There is very little genetic deviancy evident in the population and very few psyker are discovered, as a result the Emperor's Lions have a minimal amount of Librarians.
Based in the Galactic East, the Emperor's Lions were originally posted to limit ork incursion on imperial planets. Recently they have been tasked with uprooting the xenos Tau infiltrating Imperial Worlds and turning them from the Emperor's Light.
Logo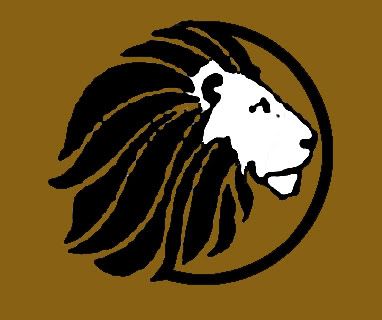 Denied and mistrusted by their Primogenitor chapter, the Dark Angels, the Emperor's Lions persevere, unaware of the dark secret of their heritage.
"The pride came gold and brown like the plains of their homeworld. The bark of their bolters was as loud as their roar. They brought death as swift and mighty as the winds of the Sarrangohlla Desert. Their demeanor commanding and regal.
Our father had named them well."
- Brother Librarian Nicodemus', Blood Angels Chapter 4th Company, account of the Emperor's Lions.
This image, created by Bryan Eslava, won the art contest at the last Atlanta Games Day.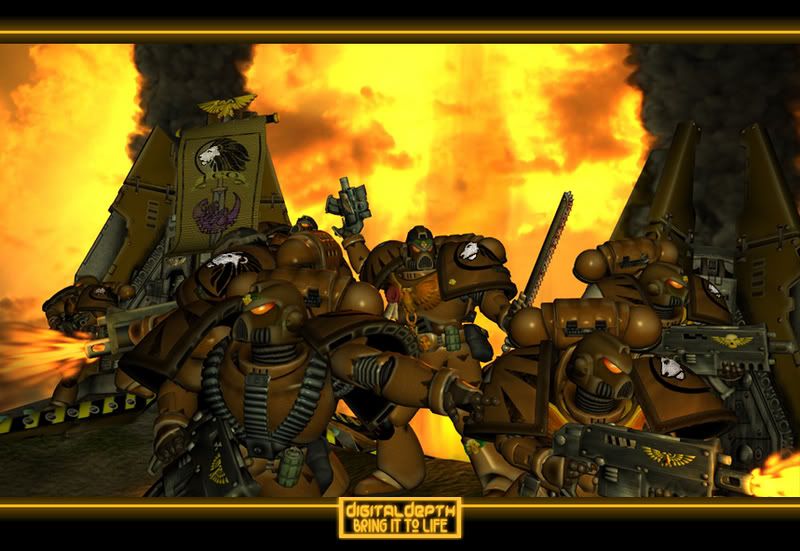 Edited by emperorslion, 03 December 2011 - 12:39 PM.