Oh that's it, I'm starting now, no way you can taunt me like that! I'll race you.
Depending on what scheme you choose you still stand a good chance of catching me. This was all the easy part of my paint scheme. It gets a bit fiddly from here on out.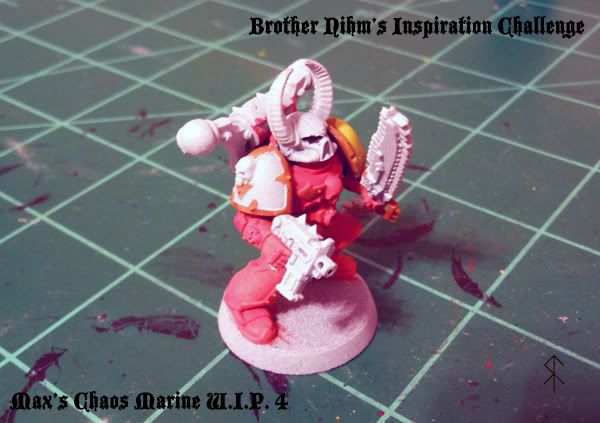 I'm even experimenting here. I've heard people using Vermin Brown to undercoat for gold. I have been painting over the white primer but laying it on thick. Here I'm seeing how a light brown beneath the gold will work.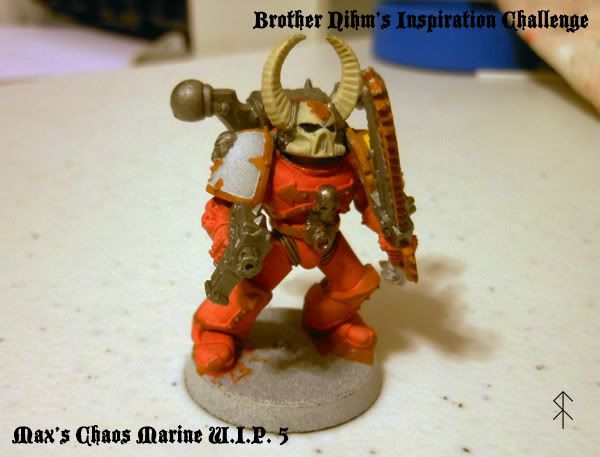 But I AM all the way up to the first wash...