I, Zincite, of the Dark Angels, vow on the honour of my Chapter to paint and present at least three Veterans, a Company Captain and a Librarian, all of the Guardians of the Covenant; Cypher the Fallen Angel; A Devastator Squad of undecided chapter, and both Skull Taker and a Greater Daemon of Khorne on or before the 31st of March, 2012. I promise to provide at least two five WIP updates, preferably with pictures, in that time. I vow that if I should fail, I will provide the Librarium with an article and wear the Signature of Shame until my penitence period is done.

I further vow, for the glory of the Emperor, Khorne, myself, and any other being of god-like power that makes itself apparent, to balance this vow with my half-painted Xenos army project, neglecting neither, though the sights of such scum shall be left from this most glorious of boards.
Good grief... I do believe I actually said that. However, I can hardly regret it, since I really need to get that stuff done. My
Guardians of the Covenant
have slid to a halt, it's odd to think I only updated the thread in October, so it'll be nice to get those out of the way. I hope. Though I didn't include it in the vow, I also aim to re-base my entire Guardians force in the much nicer basing method I've found since.
And, even if I've watched it, I've never accepted the challenge before. Possibly, I've thus pushed myself more than common sense says, but even if this fails, the extra motivation will be worth it.
Pictures, though, eh?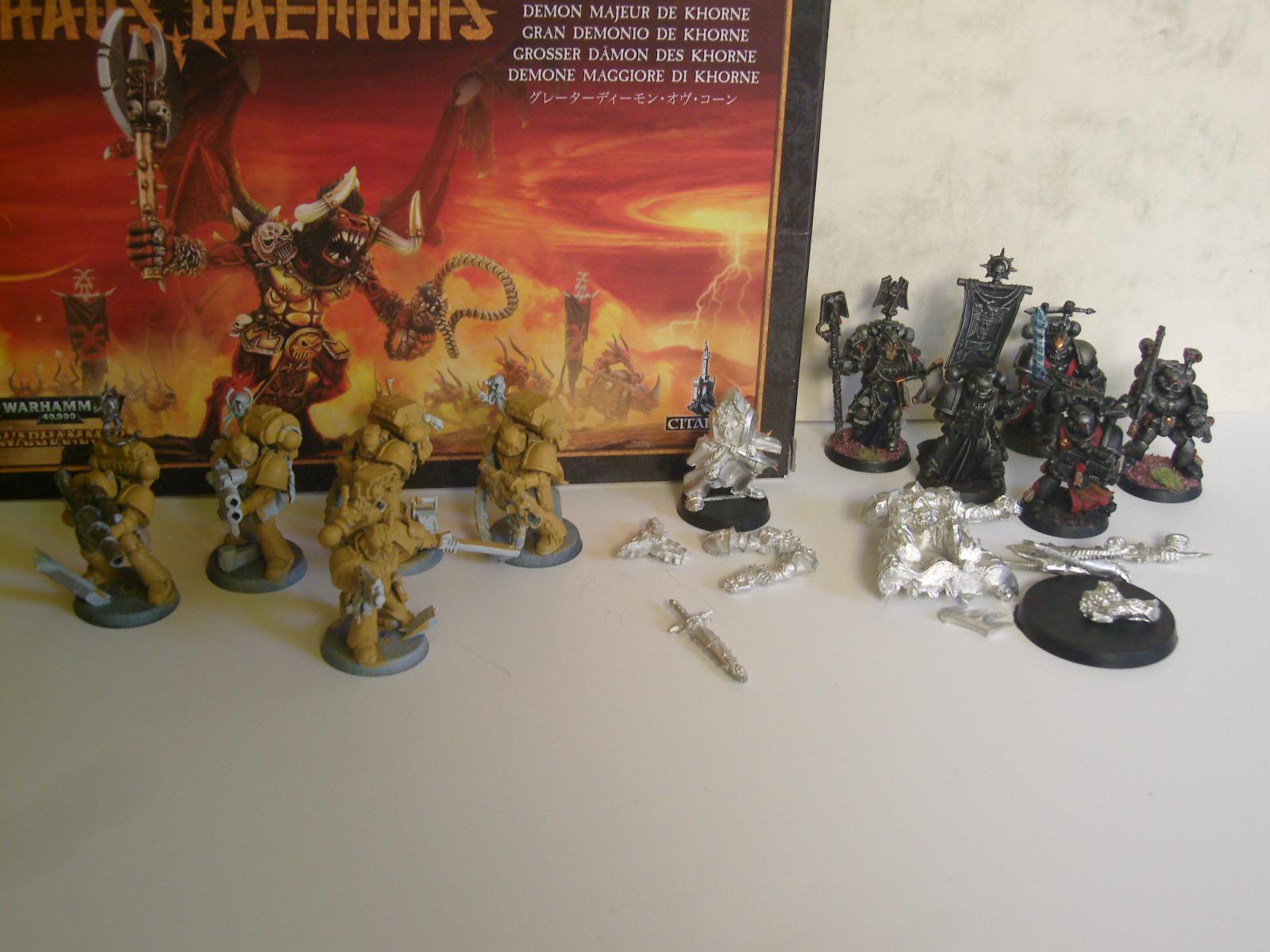 The entire Vow, which looks surprisingly small there. Note the Devastators, which suddenly switched from "Undecided chapter" to Imperial Fists. Sneaky little bastards. Skipping Cypher and the Khorne demon, which aren't really that interesting yet...
Imperial Fists. They are yellow. They are annoyingly hard to assemble after a month or two of Xenos. Little else.
And the Guardians of the Covenant. These scare me more from the fact I see several areas where I've improved since, even if they weren't done at the time, and I'm going to have to go over them again.
Sooooo... Not much else, yet. Enjoy the Photos of my undercoated, unassembled, or badly painted models.