The Prophet spoke:"Hear now, the words of Urizen: 'From the depths of dark solitude, from the eternal abode in my holiness, Hidden, set apart, in my stern counsels, Reserved for the days of futurity, I have sought for a joy without pain, for a solid without fluctuation.'" Dread silence met the speaker's words. The hosts of the Twelfth Company of the Word Bearer's legion stood in rapt attendance. "We make land in twelve hours. Let us bring to the infidels the Gods' iron law: 'One command, one joy, one desire, one curse, one weight, one measure, one King, four Gods, one law.'"
Hello all. As part of my LPC vow (for one squad of five Chaos Terminators, one Chaos Sorcerer Lord in Terminator armor, and one squad of eight Chaos Space Marines) and as a distraction from Grad School, I've gotten around to restarting my Word Bearer's army. With a twist. See, as it stands my thesis is on William Blake, whose more... eccentric writing features a character named Urizen. Sound familiar?
Basically, my army will be drawing heavily from the texts known as the Prophetic Books. More fluff will come as I develop it. Right now, all I've got is my first squad in the works, as pictured below. They're token Word Bearers units: all flames, parchment, and zealous bigotry.
Now, I must apologize for the picture quality. All I've got is the one built into my iPod Touch.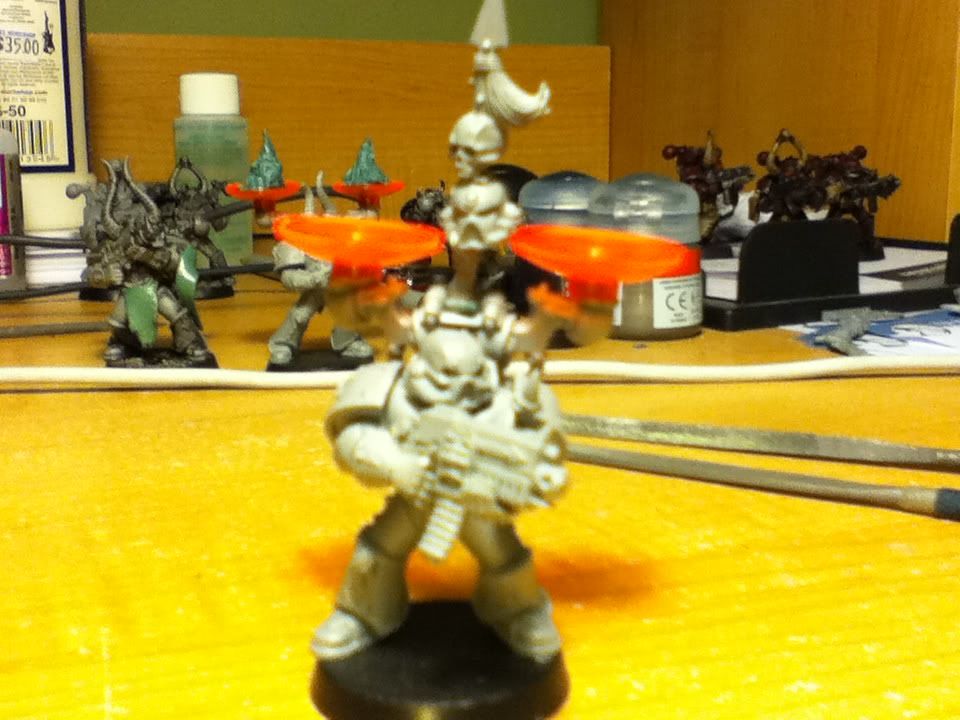 Word Bearer with sconces of flame built into the backpack. The flames have yet to be lit.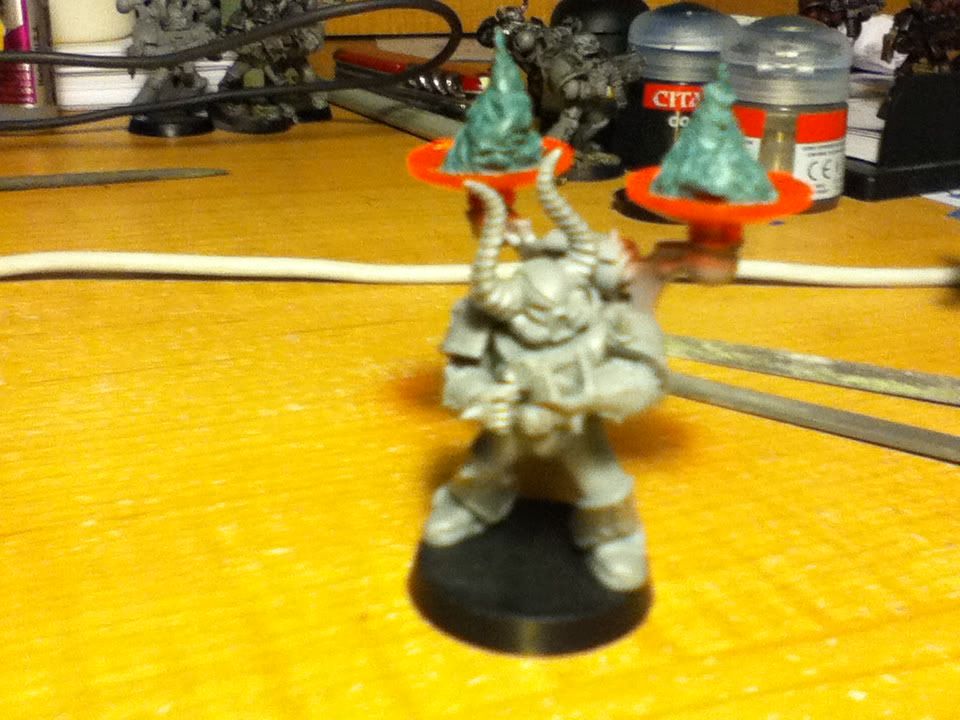 Something similar, though here I've modeled the flames.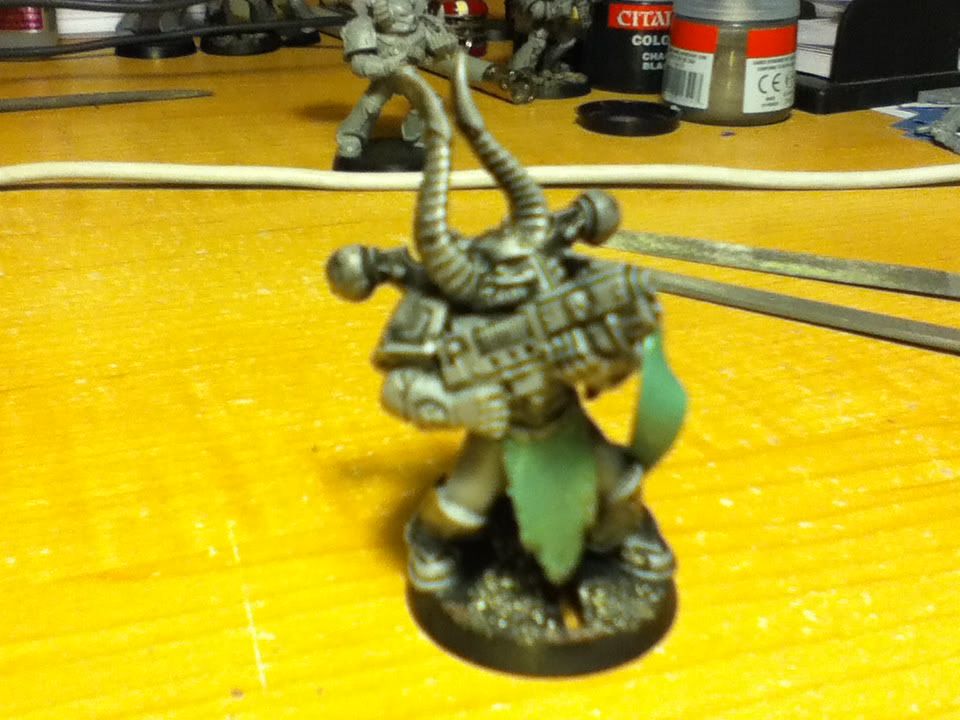 Plasma-armed marine.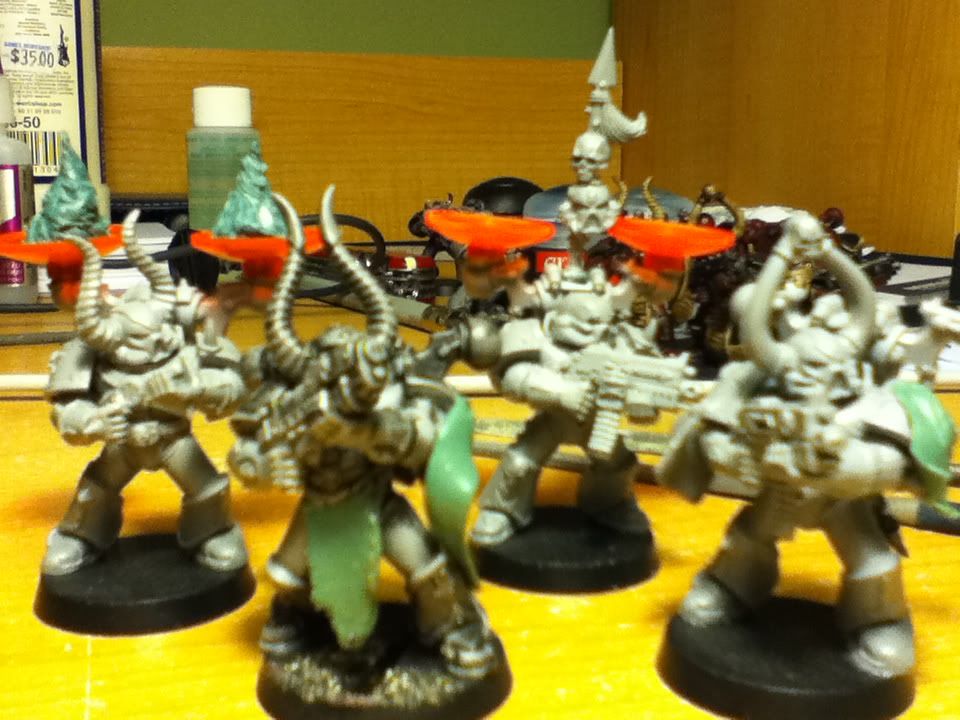 The unpainted bunch.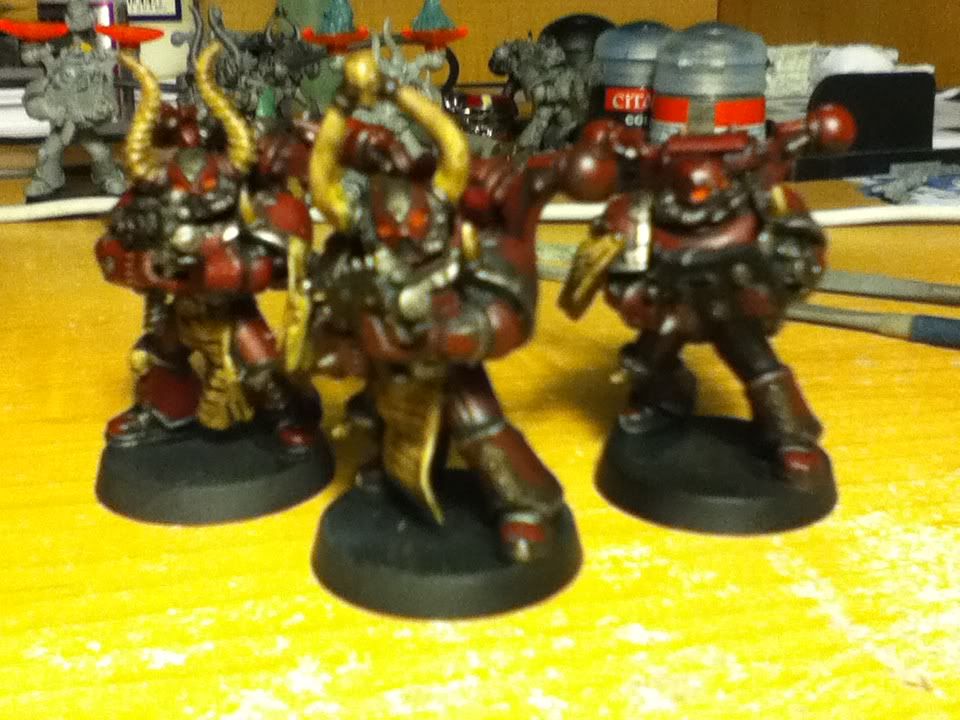 The three I've completed thus far. Well, almost completed. Basing is still to come.
Again, I apologize about the poor picture quality. I'll see what I can do about that. We'll see how often I can update as well, though I'm hoping to make the March 1 deadline. But we'll see. Thoughts?
Edited by Azarias, 06 January 2012 - 04:58 AM.