Hail Brothers!
May the Emperor watch over us is these the darkest of times where there is only the sword to cut a swath through the unendinghoardss ofhereticss and xeno filth and the purifying flame of retribution to light our way. For the Emperor!!! For Dorn!!! ForSigismundd and the High Marshal!!!!
There is No Mercy!!!! There is No Respite!!!! There is only Victory or Death!!!! (Master of Sanctity Zane of the Black Templars Flammis Purgata Crusade)
I began collecting/playing the Black Templars after returning home from Afghanistan in 2004. I decided to name my crusade Flammis Purgata (Purifying Flame) after reading an artical in 2005 found in White Dwarf 310. The lead concept artist for the black Templar (Mark Gibbons) was quoted that "it's chains and flames" when it came to the Black Templars look. And so I have done my best to emulate this idea in the models that I have painted for my crusading knights.
The Flammis Purgata crusade is primarily lead by:
Marshal Stark & Chaplin Zane
Crusade battle cry:
No Mercy!! No Respite!!
I recently vowed to complete 3 Rhinos and 2 Razorbacks for the LPC and I will be posting my WIP in this thread but first I would like to post some of my completed models from my crusade.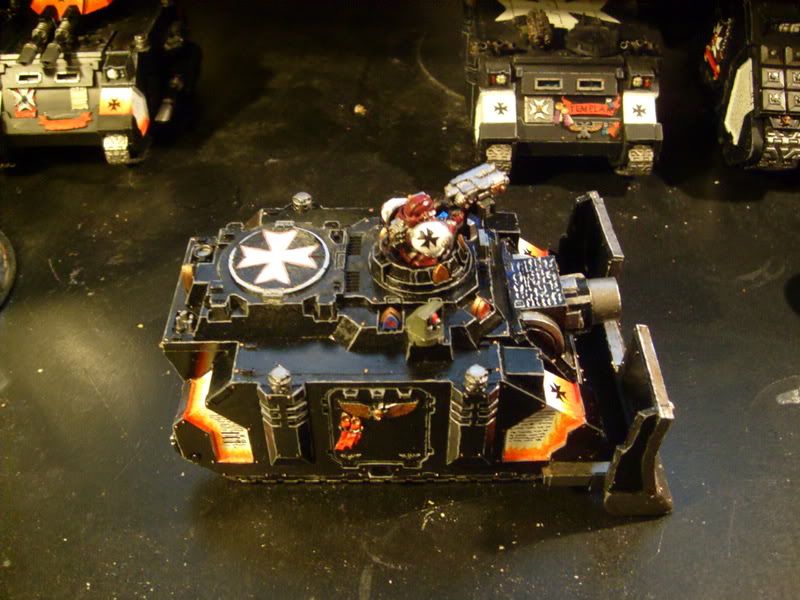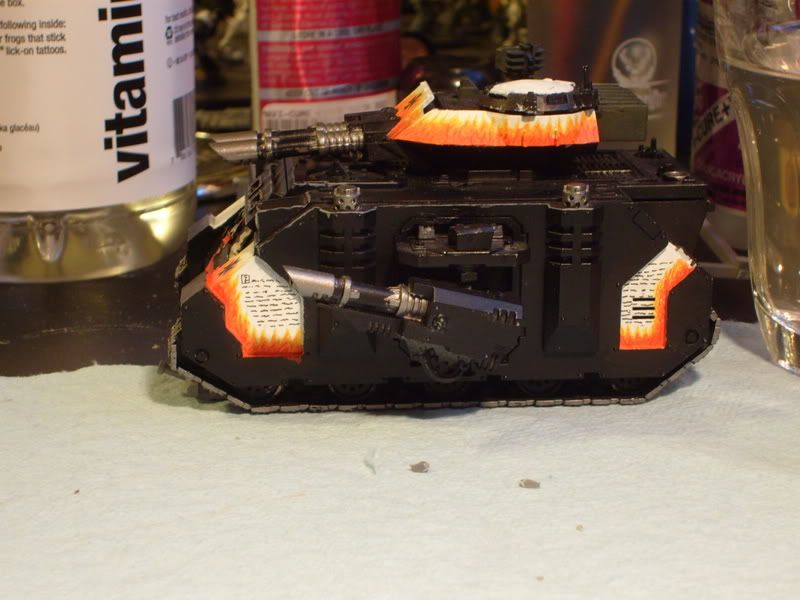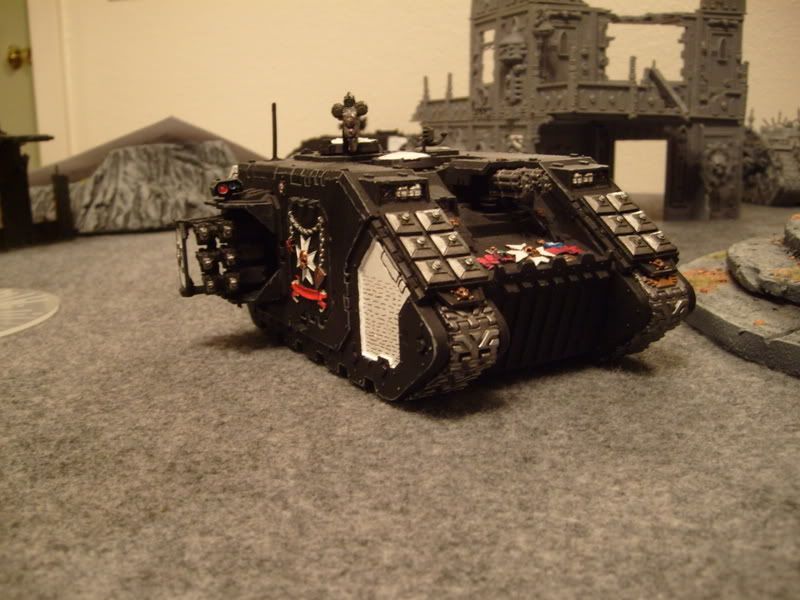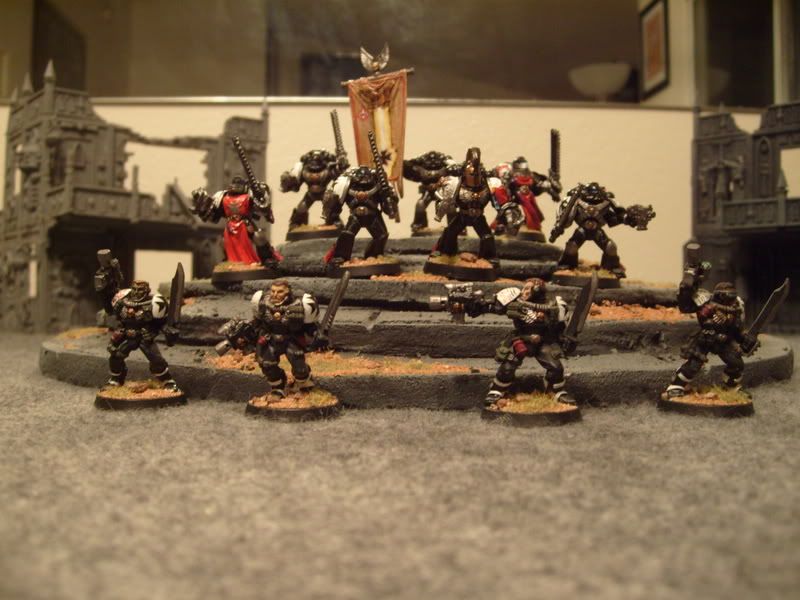 Edited by WARRENSTORM, 06 January 2012 - 12:43 PM.