Welcome to the beginnings of my WIP thread for the Black Legion force I'm putting together for the Librarium painting challenge.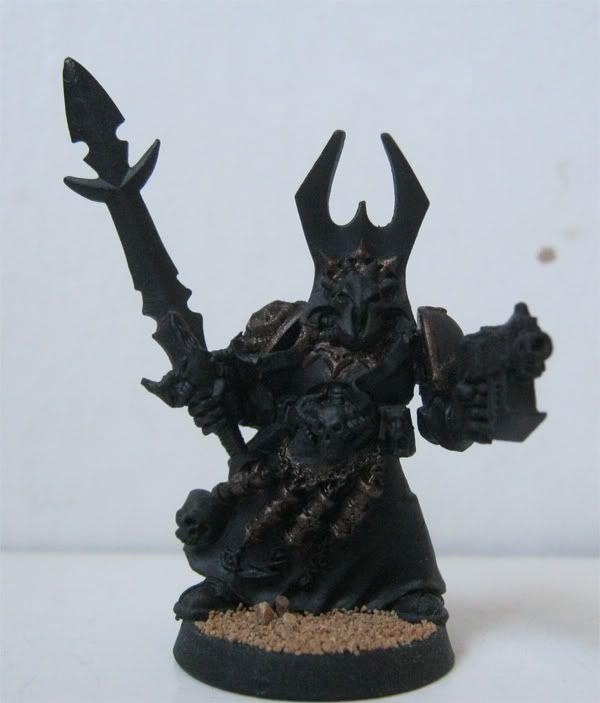 The starting point for the force, a twisted Chaos Sorcerer.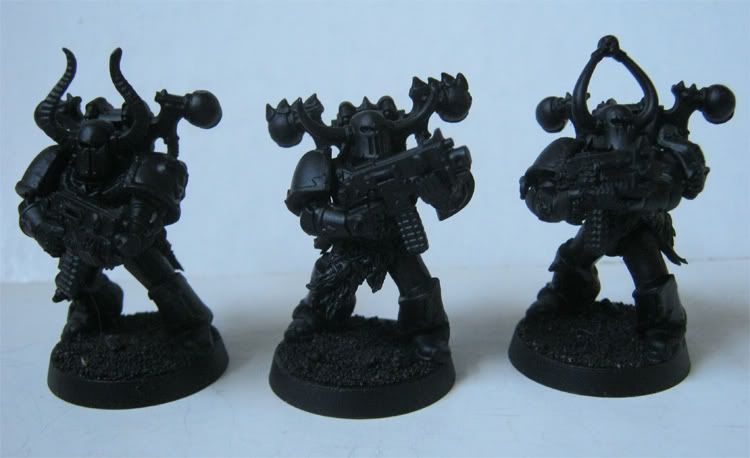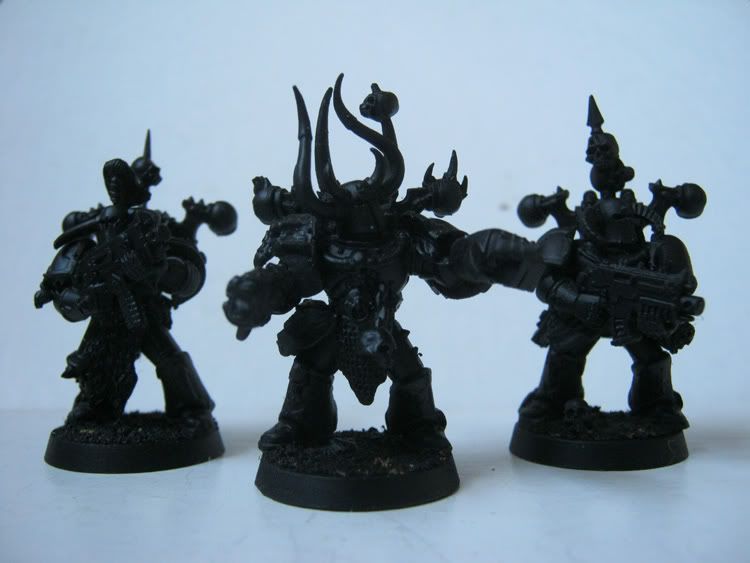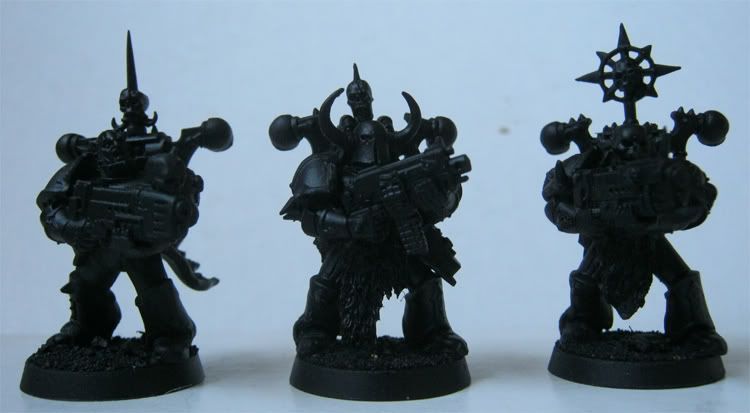 The helms for this squad were taken from the Chaos Warriors plastic kit.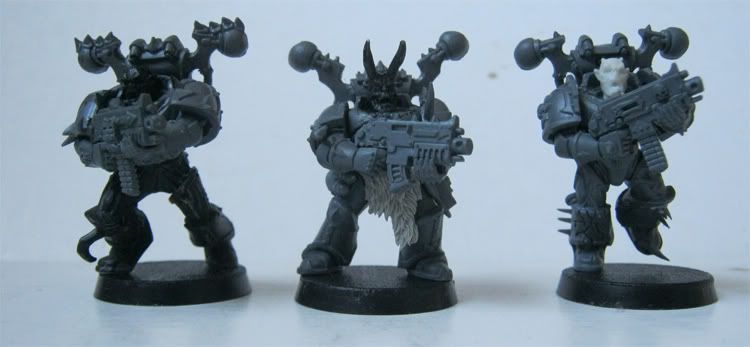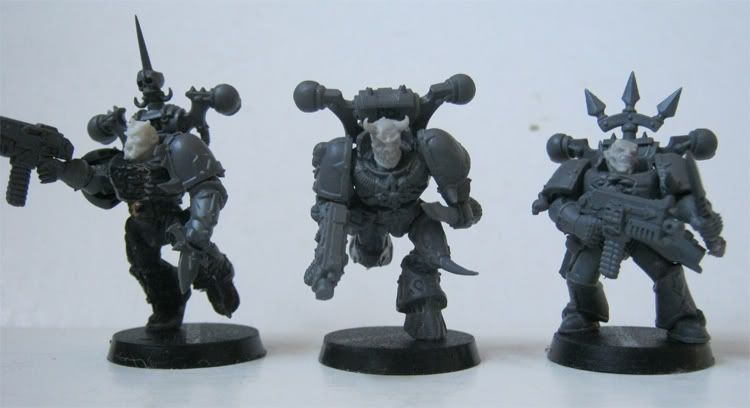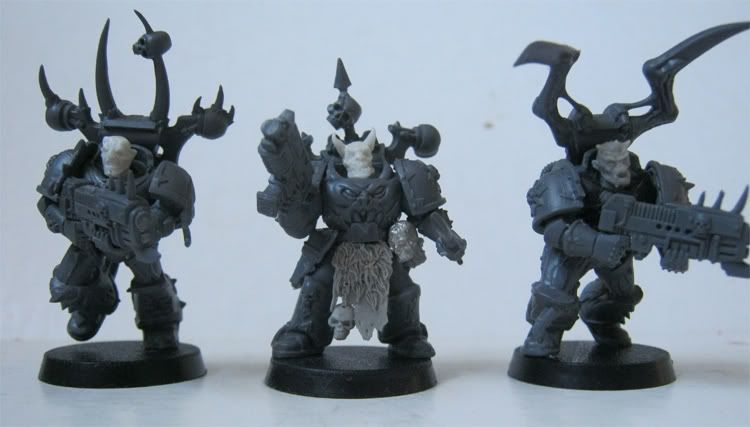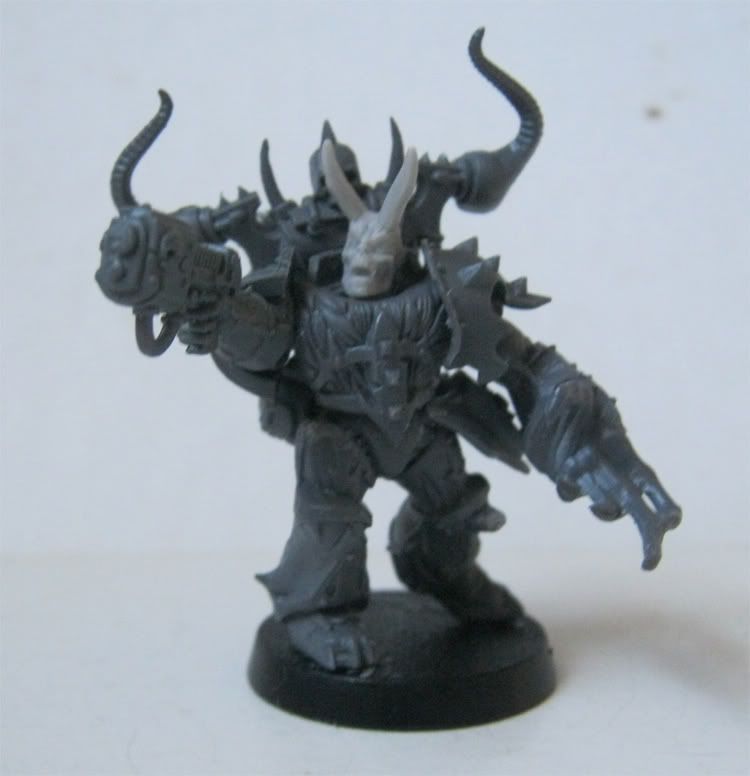 This squad have been given a good mix of possessed bits and the
Blood Warrior heads
from Puppetswar.eu to give them a very mutated look.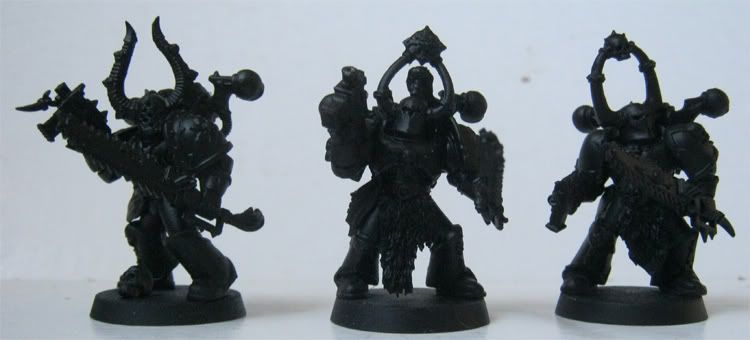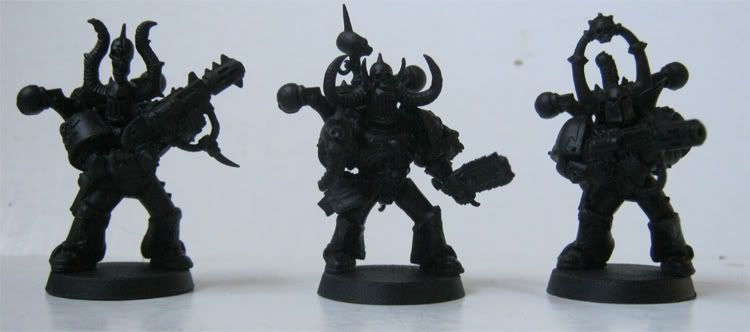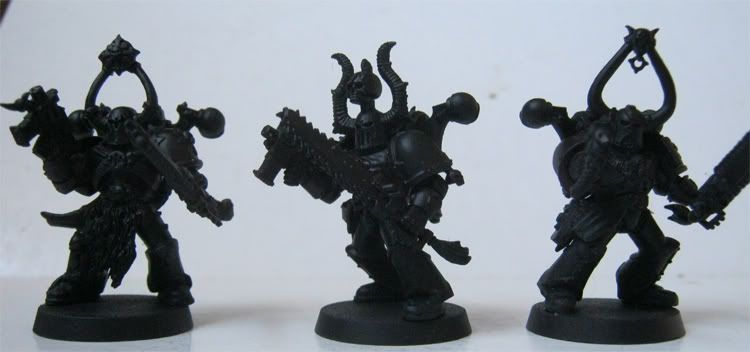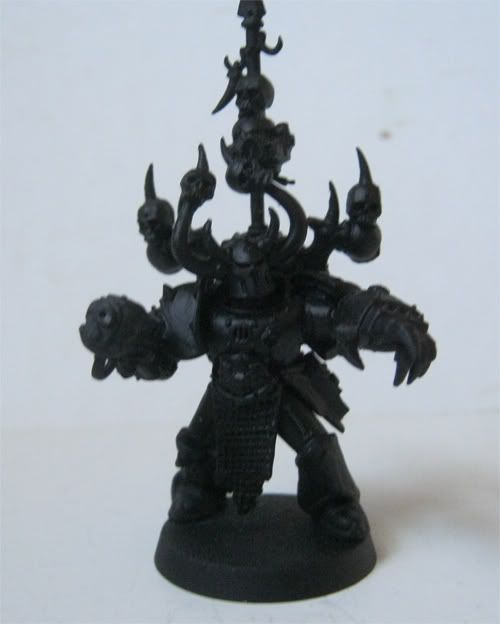 These guys are sporting the heads from the plastic Fantasy Chaos Knights.
The squads have been given a good mix of fur pelts and fur straps from Maxmini, to give the Chaos Marines a more feral look. They also sport a number of trophies in the form of heads and skulls from various third company sites (which you can't really see in these shots). Until next update.