This is where I will continue to post updates for the Fang's winter advance. Afterwards, I may move it to my painting arena for additional works as I begin to tackle over twenty additional terminators and grey hunters... Then I have the vehicles left... don't even get me started...
Here is my finished (minus the basing) Rune Priest Rhapsody: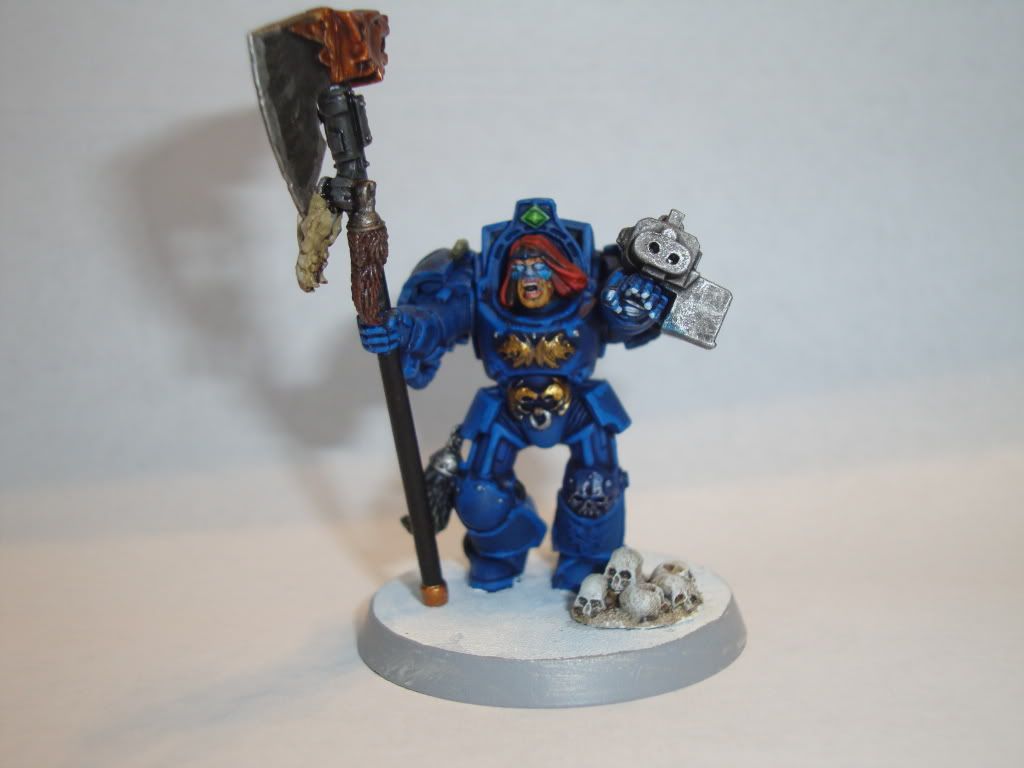 The beginnings of the Howling Terror, Beothan Eruption(Grimnar counts as):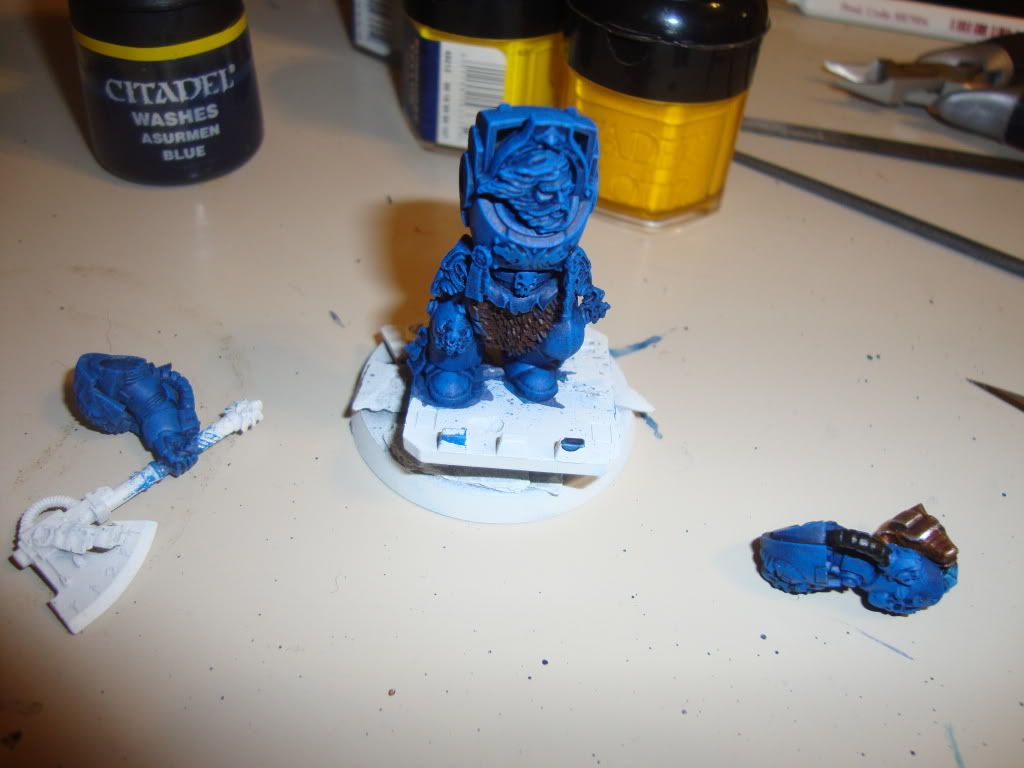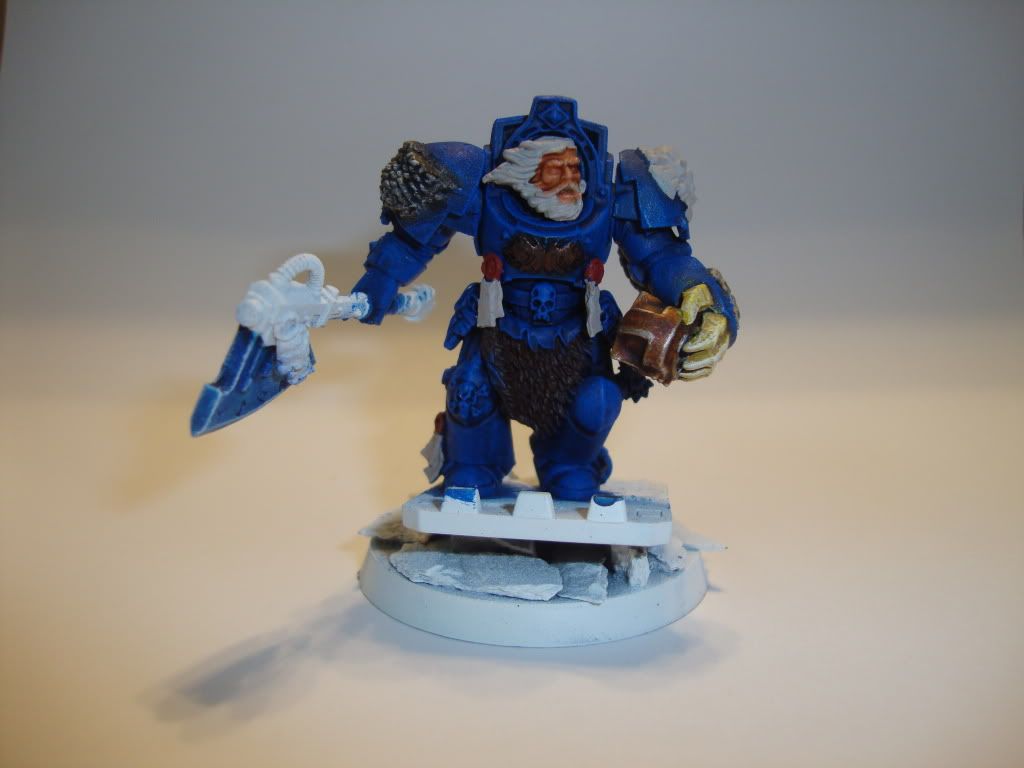 Here are some collective views of my vow thus far: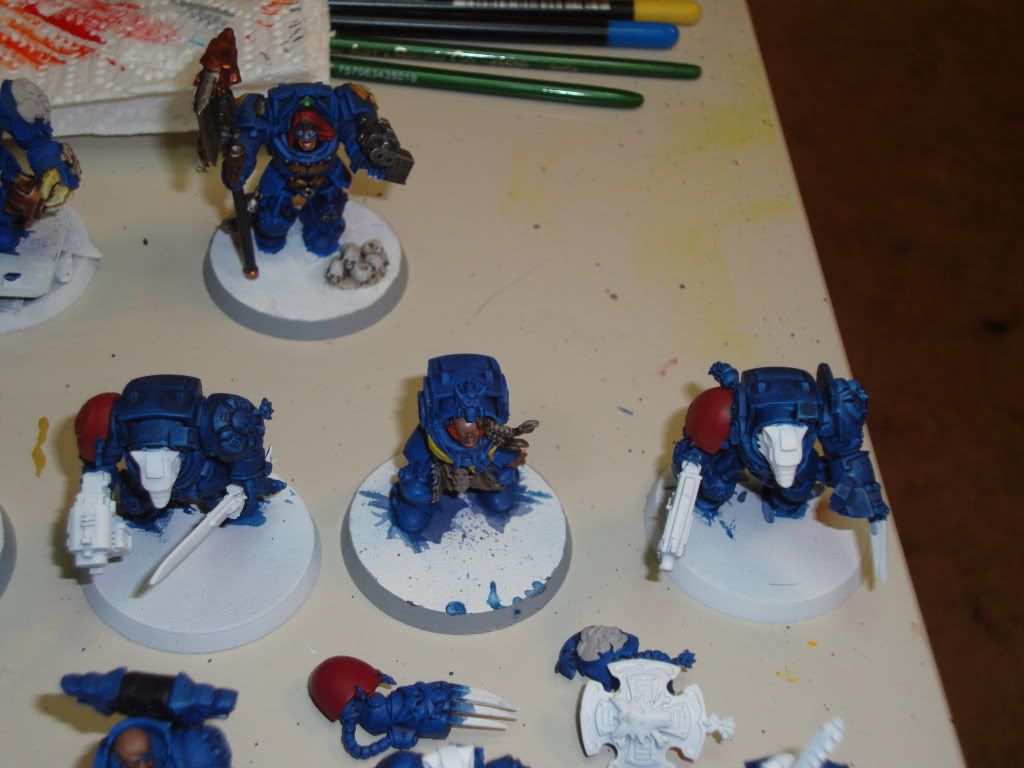 Here is a close up of the 99% complete TDAWG with the Cyclone Missile Launcher, and his friend carrying a Wolf Claw and Storm Shield: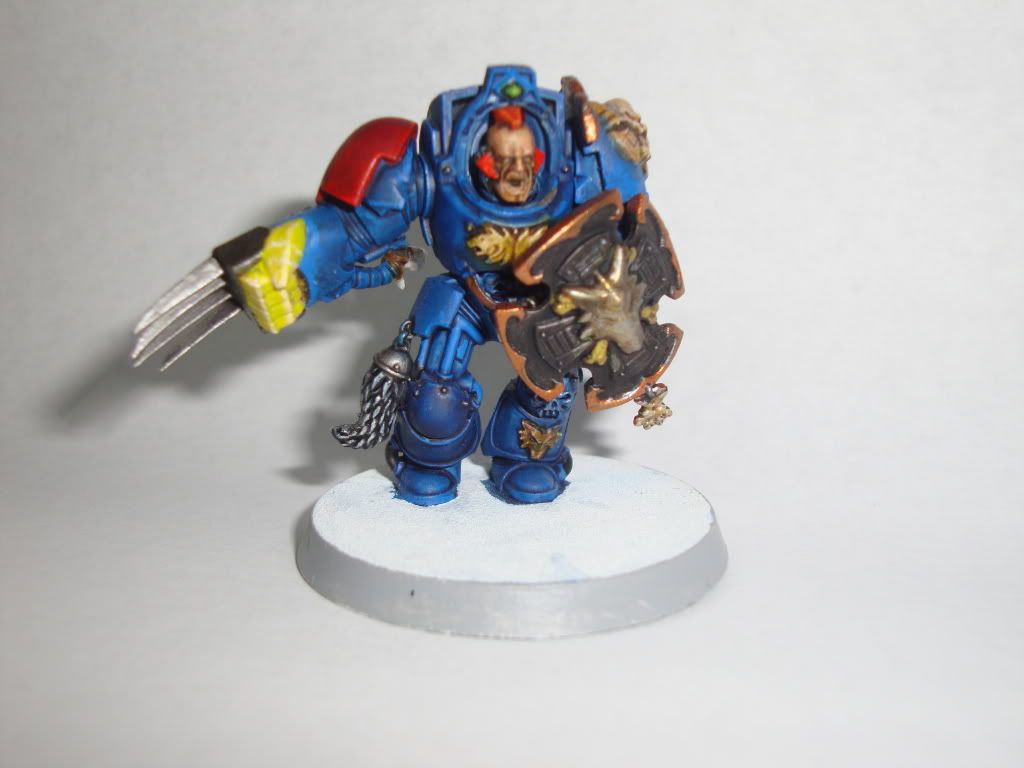 I am almost finished with the second WC/SS TDAWG and have begun picking out some detail on the Combi-plas guy as well. This means more pictures soon for you all!!
Enjoy!!
End of Line