I, Ignatia Mortis of the Dark Angels, vow on the honour of my Chapter to paint and present at least 1 Company Master, 1 plastic Interrorgator Chaplain, 1 plastic Librarian, 8 company veterans, 6 tactical marines (1 special and 1 heavy weapon) 1 Landraider Crusader and 1 Up-armoured rhino transport on or before the 31st of March, 2012. I promise to provide at least two WIP updates, preferably with pictures, in that time. I vow that if I should fail, I will provide the Librarium with an article and wear the Signature of Shame until my penitence period is done.
Ok, so I had a suggestion in another of my threads to create a WIP thread for my PLC pledge (as seen above)
To start I have 3 plastic conversions from the DA veteran box.
Interrogator Chaplain -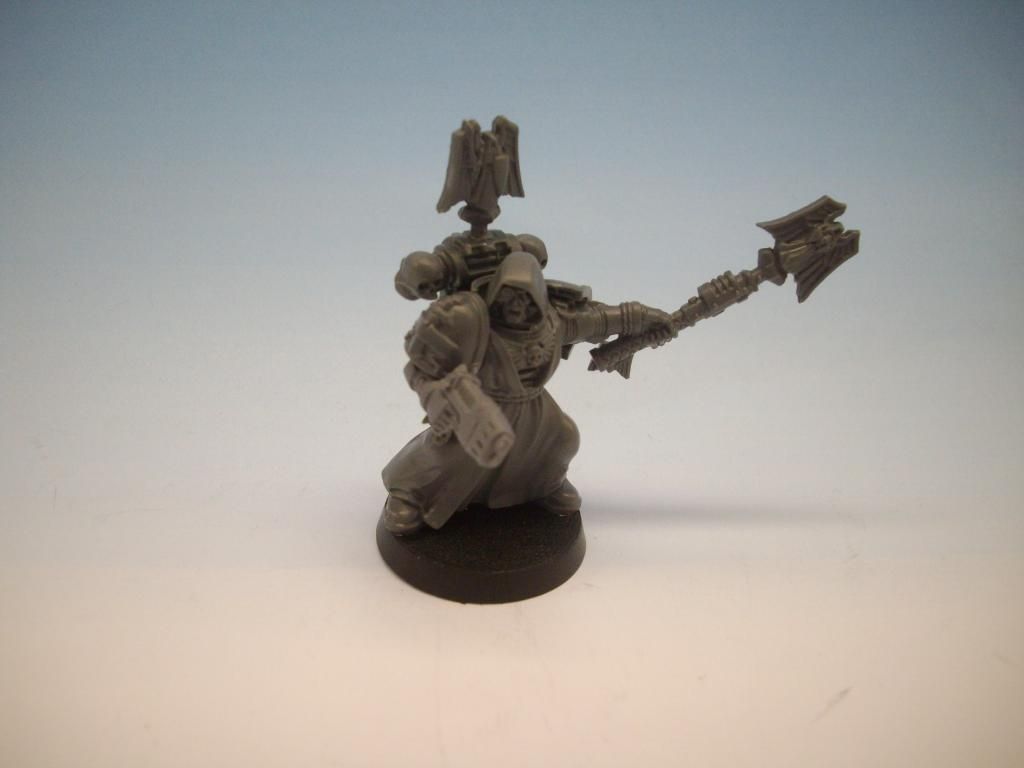 Company Commander -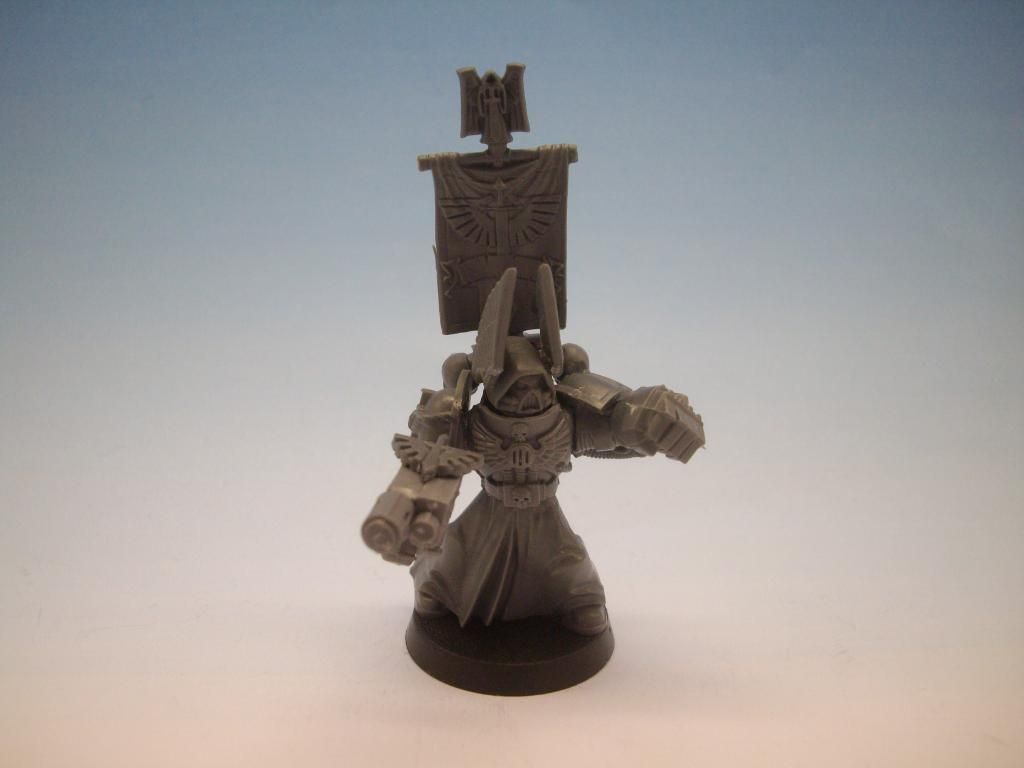 And a WIP Librarian -
In addition I have a squad of Company Veterans -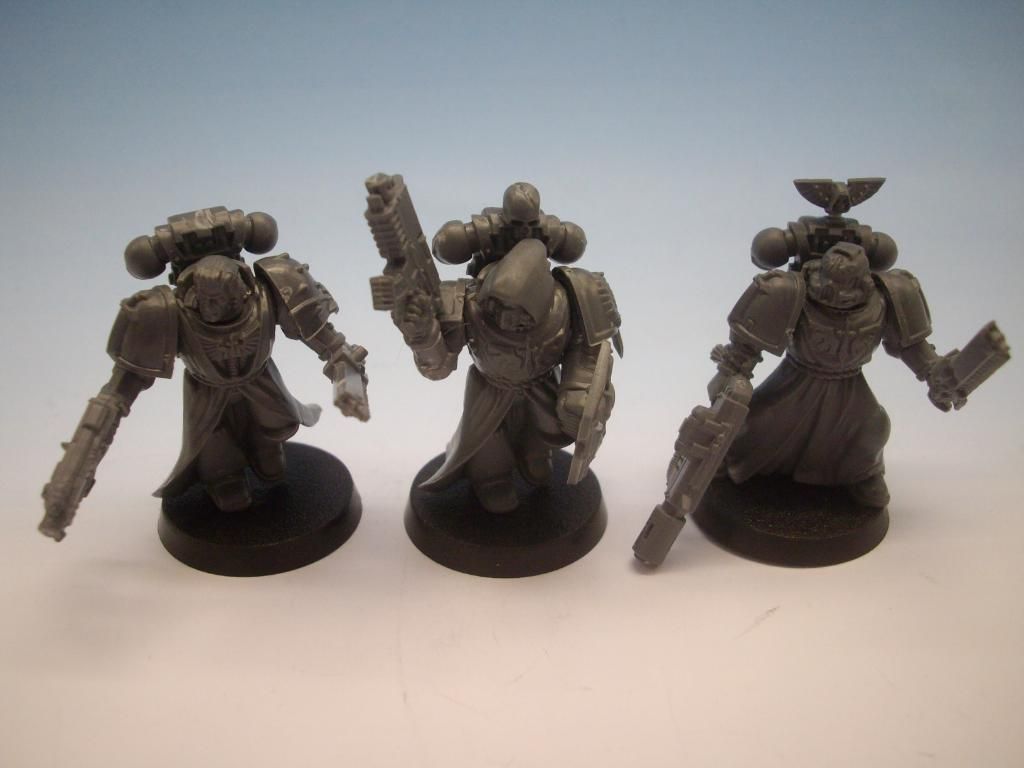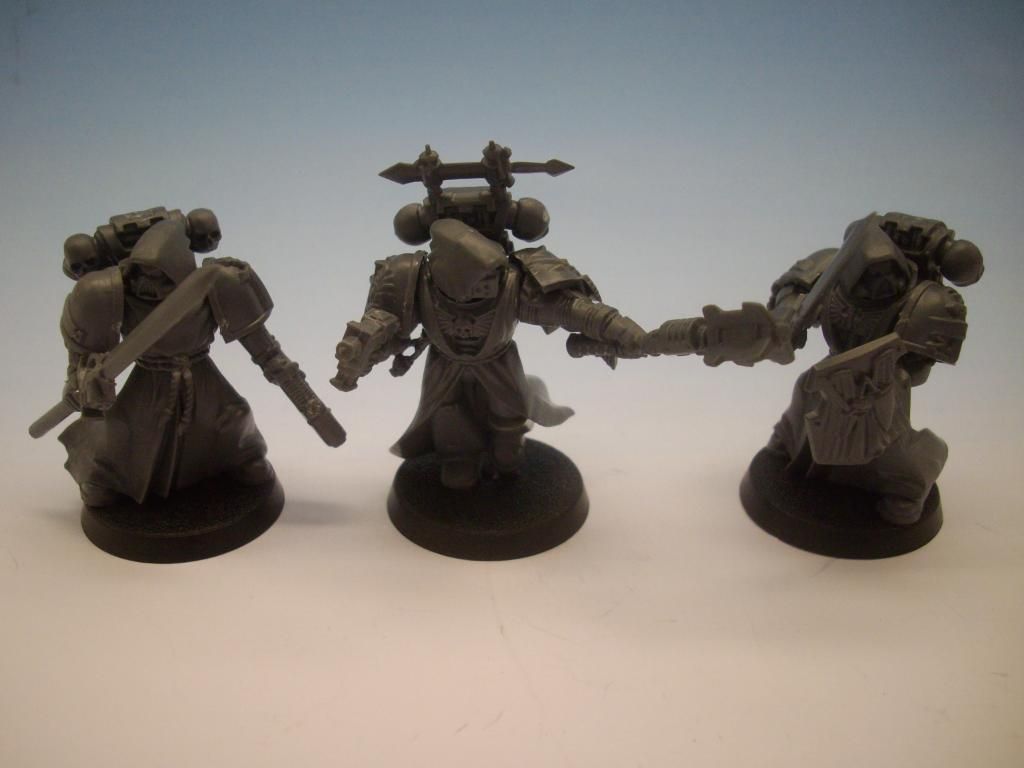 Feedback and motivation wanted!!
PS. This is a copy of my thread in the Dark Angels sub-forum posted here for more views.
PPS. heres my photobucket album
clicky
Edited by Ignatia Mortis, 20 January 2012 - 07:51 AM.