Argh, real life! damn you for getting in the way too much!
Well, here is the first part of my obligation for getting my pledge done. I recently started getting a Space Wolves force together (I was soooo tired of painting Black Templars) and had been playing around with a 'quick fire' method for getting the minis done. While these won't be winning me any Golden Demon awards any time soon, I feel having a decent looking paint job on a completed army is more satisfying than a top notch paint job on only 1/3 of an army.
Started with a spray undercoat of Army Painter Wolf Grey...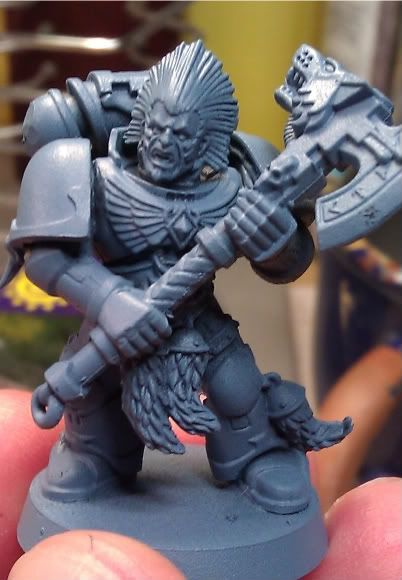 ...then washed (generously) with Devlan Mud. Did anyone here try out the method that was in the WD SW issue back when these came out? I did, and the results sucked! Thinned down scorched brown did NOT look like any of the pictures in WD did lol!
Anyhoo, I have blocked in the armor plates with Vallejo blue grey: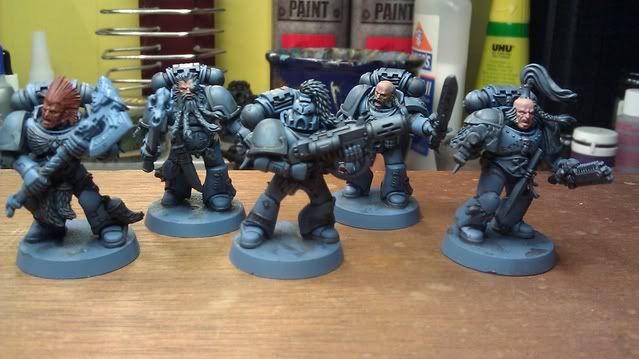 Butt shot: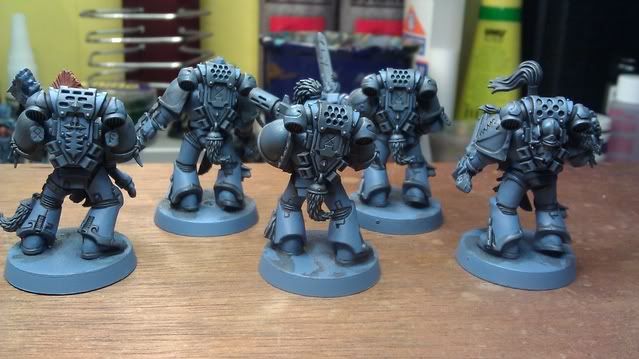 I know it doesn't look like much yet, but soon, they should all be looking similar to my 'test' wolf I painted using this method: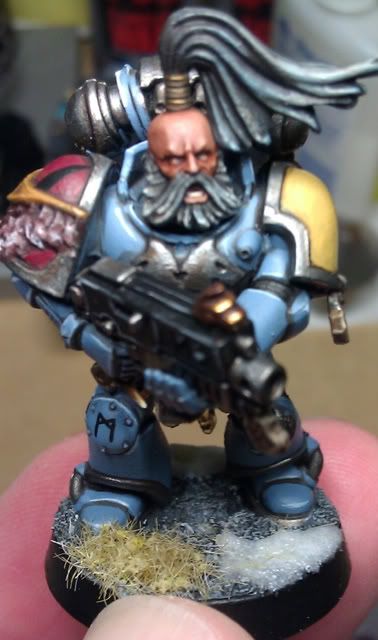 More to come shortly!