Greetings Brothers!
In my vow, I pledged to complete a 5-man Command Squad, as well as 3 Rhino Transports for the 3rd Company of the Ultramarines. This is the first WIP update.
While waiting for my Rhino bits to arrive from the WarStore, I got busy with the Command Squad. In the decade or so it's taken me to get this far with my army, I've been trying out new things with each set, both painting and modelling. Being a Command Squad, I've given them full belts of equipment with frag/krak grenades, knives, pouches and pistol holsters. I got the Company Standard done, which took most of the time! The Sergeant's storm bolter arrived with the WarStore stuff, and is currently awaiting painting.
The Rhinos have had their interiors painted, been assembled and will be airbrushed when I get back to Uni in a weeks' time. In the meantime, I am handpainting all the equipment accessories.
Piccies below:
Veteran Sergeant: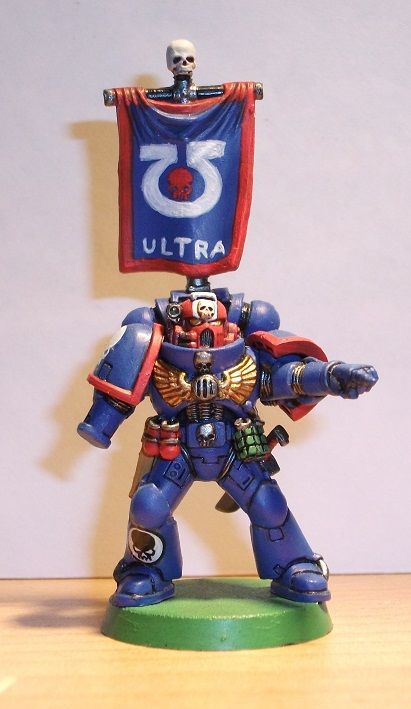 Brother Veteran: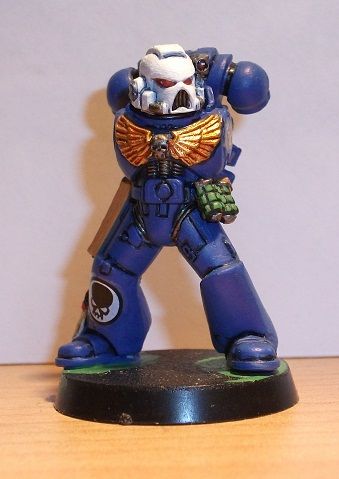 Third Company Standard: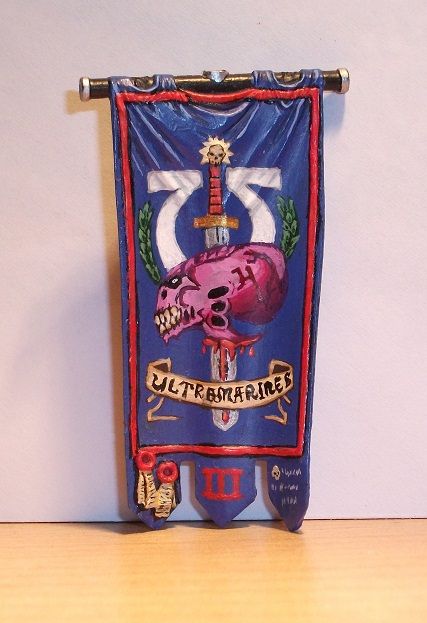 Cheers,
EoC
Edited by EmbraceofChaos, 30 March 2012 - 10:57 PM.