When I first joined the B&C I saw the thread about the custom bags and the patches, and I
really
wanted one of those patches. I'm very happy that another drive was arranged and I was able to purchase a couple. I have a sort of mania for collected patches that started when I was a wee lad with a military father. He gave me extra and old patches and I kept them in an old pencil box, and as I got older I added different patches from all the different activities and interests I had, from my own military service to bands I liked and the bikes I rode and all that. The B&C patch was a very cool addition. One for the jacket I put patches on and one for the box "to keep safe" in my collection.
This made me think this morning of another mania I developed. When I got out of the Army I returned home to find a professional soccer league had opened a franchise in my city, and I loved soccer. I started standing with the supporters club, and one of the things they did was to make custom scarves with the team logo and supporters club logo along with custom names for every purchaser: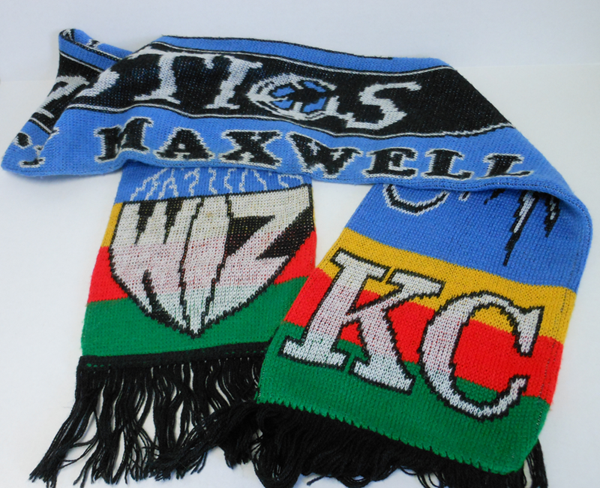 Before coming here to type the suggestion I did a cursory check on custom scarf stores and while the couple I looked at didn't give ballpark price estimates (color and design complexity variations makes this unfeasible) ruffneckscarves.com gave a minimum order of 75 pieces. So I made a couple of mock-up designs using three basic colors (more or less, the B&C skull logo is multi-hued) to help make the idea more attractive to the admins:

I think this could probably done with four colors: red, black, white, and off-white for the bone shading.
So what do the mighty Admins think? Do you find this as cool of an idea as I do? Do y'all reckon we could convince about 100 B&Cers to go in for a batch of something like this? I know I'd happily buy one! Logo T-shirts aren't really my thing, but I would like more B&C merchandise, and this is the sort of thing I would wear all winter long (in addition to adding to my sizable collection).