Here is my firsr WIP. Yep I have been procrastinating. These guys have been sitting on the table for over a month. I've now time to get with them.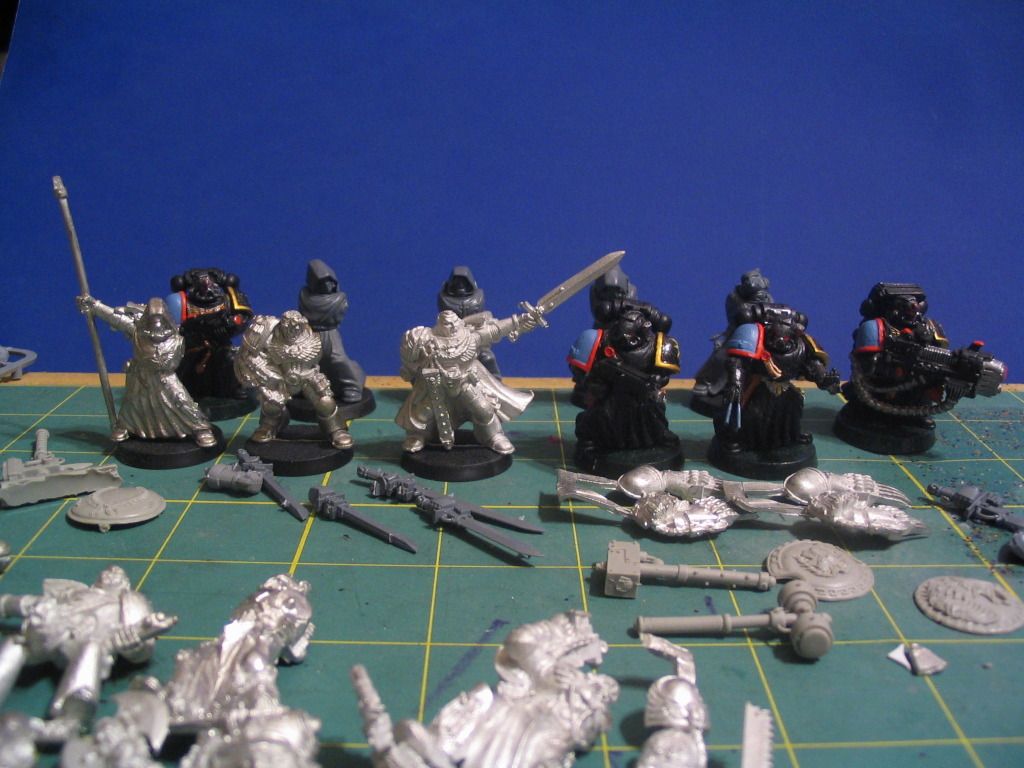 You'll notice I've several kits and whot involved here. Some 3rd ed, Command Sqd, old Robed DA that I built as a DA equivalent to a Deathwatch unit. In the foreground a SM Vet kit plenty of swords, Claws, and Thunder Hammers. I'm still figuring out how to outfit them. I have enough to outfit 35 Honor Guards, Command Sqd, Chapter Vets.
I'll get caught up.
***edit***
oops, I just noticed Azzi is not in the pic, he is behind the blue screen chating up some other HG Sqd
Edited by pueriexdeus, 29 March 2012 - 04:44 AM.