Ok, so trying some new additions to my Salamanders army. Moving away from units to doing some individual models.
My current project is a Primarch Vulkan/Chapter Master Tu'Shan. The conversion is limited really to weapon and head swaps, but hopefully will look good.
I've started with a Scibor Spartan Sci-Fi warrior (the one with twin powerfists). I wanted him to have hammers to hold with his PFs to hit people with, with the things he hits people with!
The hammers are "mechanical hammers" from Max-Mini - they fit the size gap between thunderhammers and the Dreadknight hammer.
The head is a Land Raider vehicle commanders.
Will be looking to give him a sidearm, and maybe a couple of Imperium/Salamander sigils.
Some photos:
The hammers / fists before I attached them to the body:
Assembled (times 2)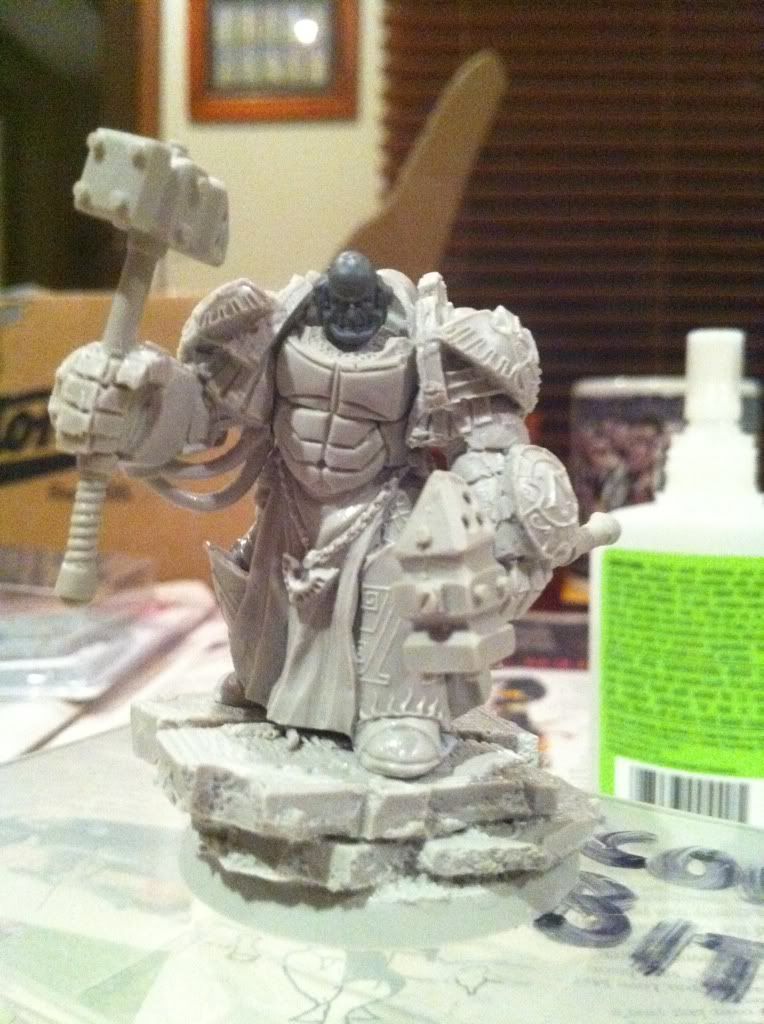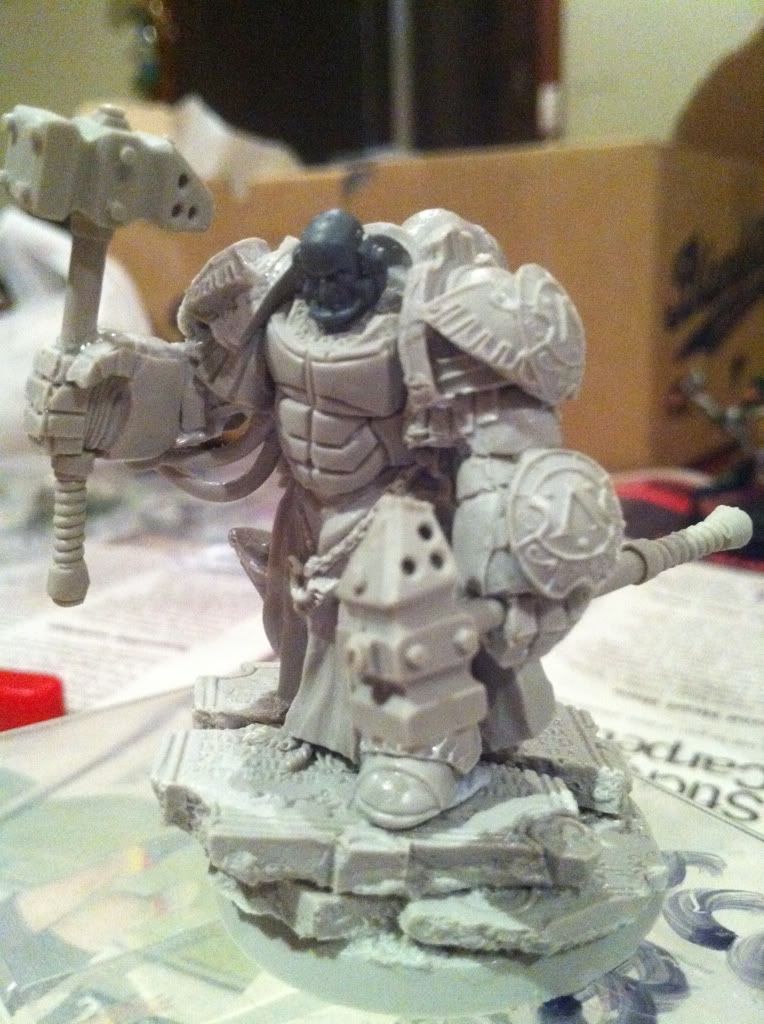 Next to terminator for size comparison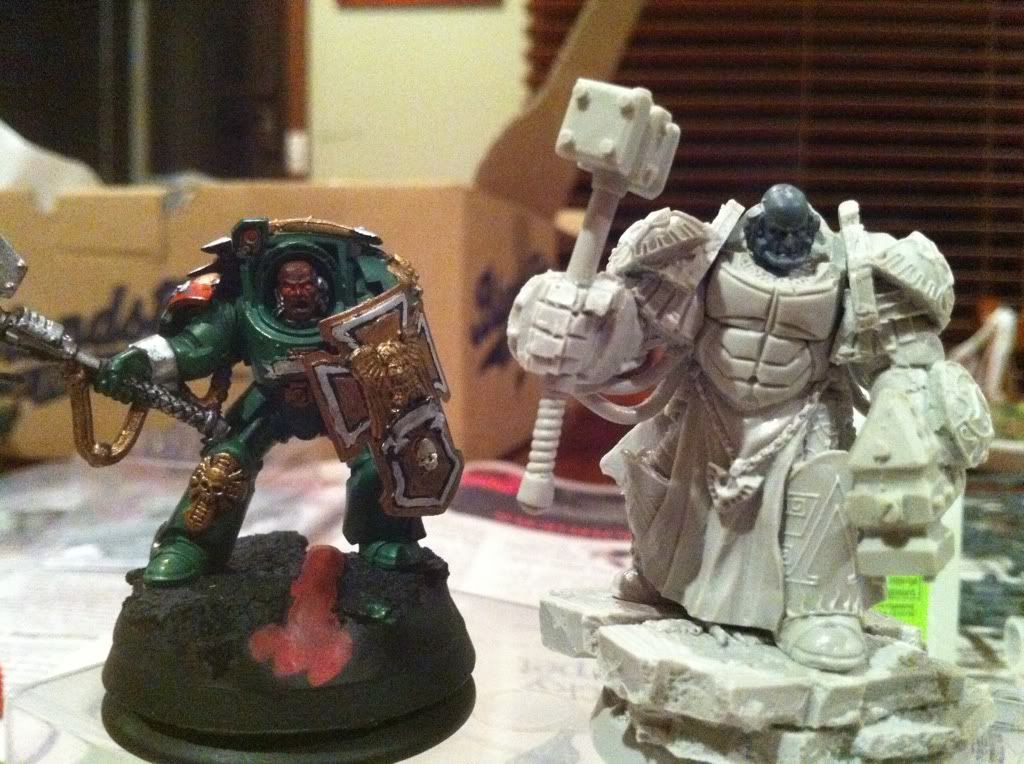 Will try to keep some updates coming. This is a first WIP attempt, so be gentle!
Aegnor