Cheers guys!
A long time ago in a galaxy far, far away i began painting my
Desert Eagles DIY space marine chapter
... and finally i can present you with a painted force. This is for a tournament held here in Umeå, in northern Sweden. It's a friendly tournament called the Fancy Fanatic (with alcholic bewerages allowed, catered meals and also a dresscode... so i hope i can squeeze into my suit
) You´re encouraged to bring nice list. The limit is 1437p. I don't know why the odd number, but i guess it's to make people re-think their standard lists or something.
So basicly this is (using codex: space wolves) Logan, a runepriest with chooser of the slain, 2 venerable dreadnaughts, a couple of TDA wolf guards, a uniy of grey hunters with an attached wolf guard riding in a rhino, a pair of speeders.
1436p Army
HQ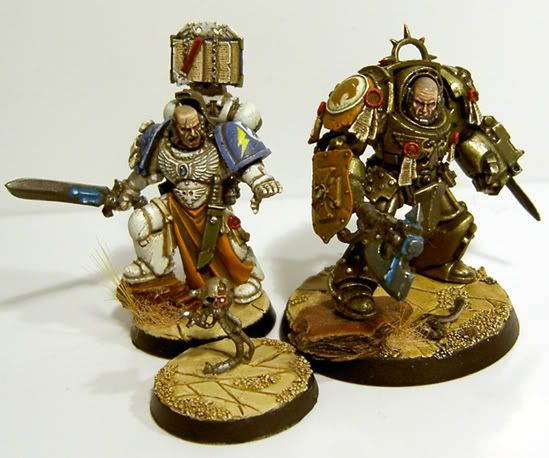 Elites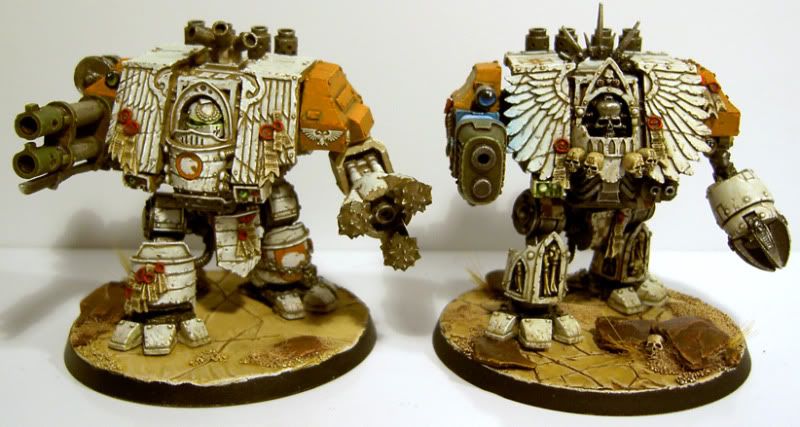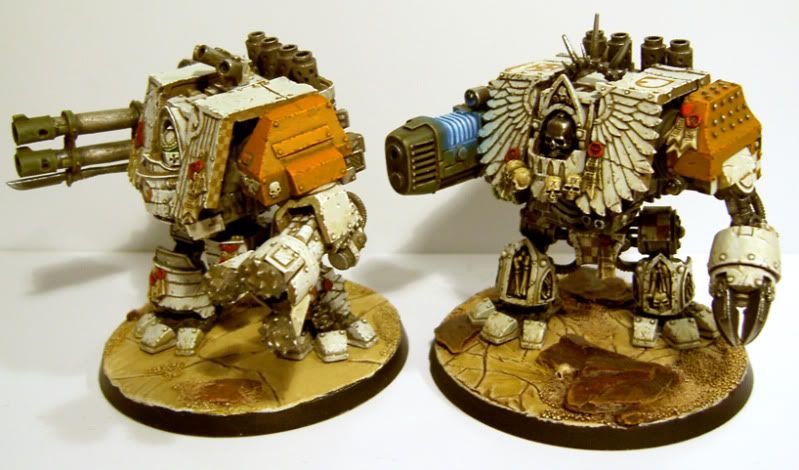 Troops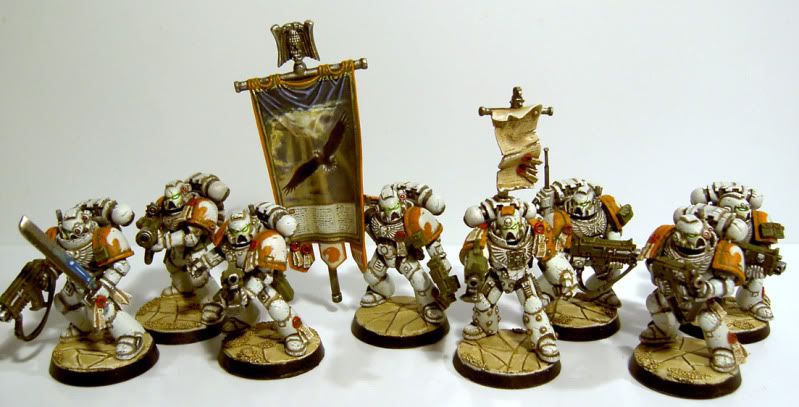 Fast attack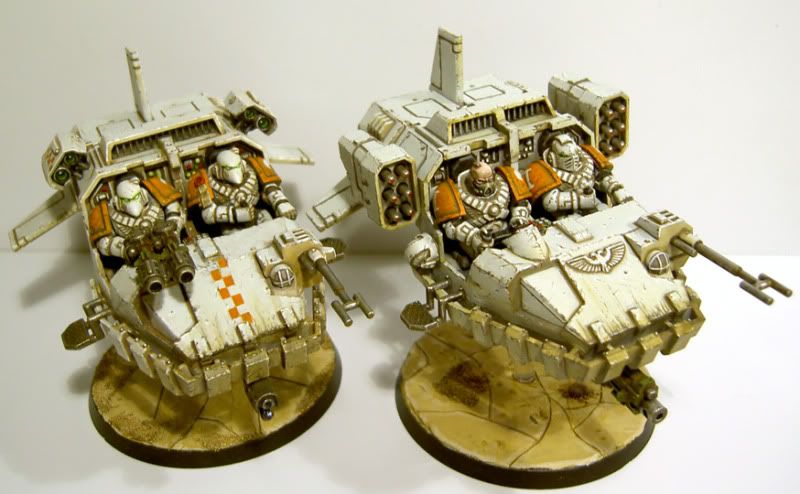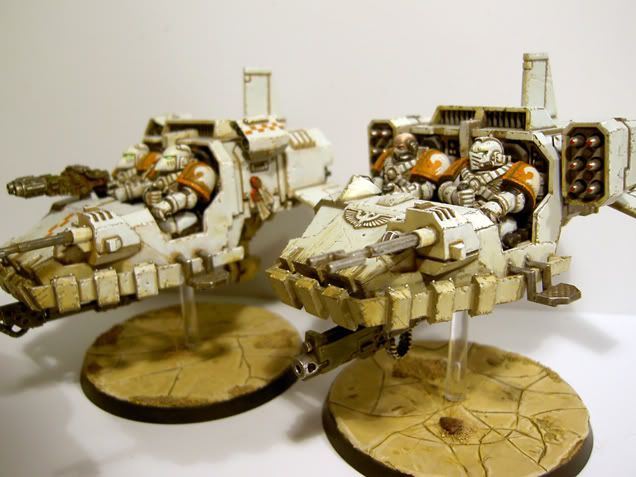 Thanks for looking, C&C is always appriciated.