Ive been working on this off and on for about a year. I seem to suffer from 40k A.D.D. when it comes to projects and end up switching back and forth from one thing to another. This titan I am actually trying to do true scale. I find the FW reaver just to small. After crunching a little math and looking through many books to confirm it I decided i was most likely right and started. At the time i did not realize how much of an undertaking it would be. With that said im still having a blast and many cut, bruised, and scraped fingers later this is what i have finished. Im waiting on some 3cm plastic card to begin the main carapace.

My camera is shot for now so i had to use my phone cam (crappy) but it worked well enough to get the general idea of what I've done so far. I will try to update this as often as I can when something worth note is added.
Edited: titan head under review for structural Heresy


pictures of my inspiration(yes i know 1 is not a reaver.)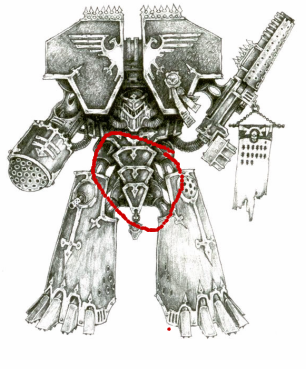 Edit: Pictures seem to be dead, I Don't know why.
Edited by MordentHex, 19 June 2017 - 06:31 PM.